Creativity with guidelines!
Creativity with guidelines!
I'm Louise and I'm the Research Support Officer for Generation Scotland.
Lockdown has changed my day to day life a lot. Some changes are great, I have had a lot less commuting to do. My normal day includes a 90 minute commute each way on public transport, so it's been really nice to get up and be at the desk in about an hour. It has meant a lot less reading though, which I normally do on my commute. I was full of good intentions at the beginning, get up at the same time and do something fun, creative or fitness before work … that lasted about a week. I'm a night owl and really like my bed in the mornings.
Once my working day is finished I enjoy the evening as downtime, weekends are also pretty quiet for me. My internet isn't great, so it's led me to do more creative things like paint, draw, stitch and crochet – all of which I did before but never found the time. I've been really struggling walking away from work in the evening though. My home office is also my relaxation space, so I feel like I've had a bit of a brain fog even in the downtime. As a result I've not managed to read much. I have worked on projects needing a pattern or a structure to creativity which I can then adapt with my own colours and that has really helped. Creativity with guidelines!
I've also joined some online crafting groups on social media which flood me with inspiration and I think I have more projects on my 'to-do' list now than I ever have. They have been a great way to meet like-minded people and chat about slightly random things that relate to crafting, making us all feel a little more connected.
I'm finding new ways to keep in touch with friends too. A lot of us are 'screened out' by the end of the day so we've taken to calling more, sending more picture based communication (not just insta-friendly images, but 'honest' ones like the dirty hob or dust bunnies in the bathroom) and writing letters / sending picture cards (postcards you can draw on and colour in) just to check-in.
My feelings about lockdown have changed a lot since the announcement in March. At the beginning I was quite anxious. I like to plan and the lockdown took the ability to do that away. It cancelled 'Big Trip' holidays. I was also anxious about family and friends getting ill. My parents are live in a rural and quite remote area, so things like food shops are hard for them even in 'normal' times. I wasn't sure how to help them.
I'm learning to adjust, plan less and really enjoy the little 'mundane' day-to-day things in my life, like getting out in the garden for lunch and seeing a lot more of my husband than I would normally. My husband has taken up making bread every week (now that we can get yeast and flour again) and he made me a lovely birthday cake. We've spent a lot of time in our garden, built a patio area and some beds, and even planted sunflowers. I'm looking forward to seeing them all flower.
Different things bother me now. I have good days and bad ones like everyone but lockdown as helped me to focus more on me and my mental health. It's all practice though. I'm still trying to remember what day it is…and when I last showered!
I was really excited to join the Generation Scotland team back in November 2019. I was attracted to the premise that's through the heart of Generation Scotland, which is to make a more representative research database. We want to support underrepresented communities, help them to have their voices heard and ensure they are considered in scientific research.
Whilst that is still a keen passion, especially with a public health interest and a nursing background, my favourite thing about my work just now is the people I work alongside every day. They are such a lovely bunch of friendly, knowledgeable and passionate people. They're always busy but still find the time to help, encourage and develop each other. This is also what attracted me to join Generation Scotland. You spend so much time with the people you work with, I'm very fortunate that I like them all, not many people can say that.
Everyone is settling in for the long haul, banding together in communities, checking-in, working and parenting simultaneously, managing to work and still study to get somewhere new! All through a global pandemic! People in general are really inspirational.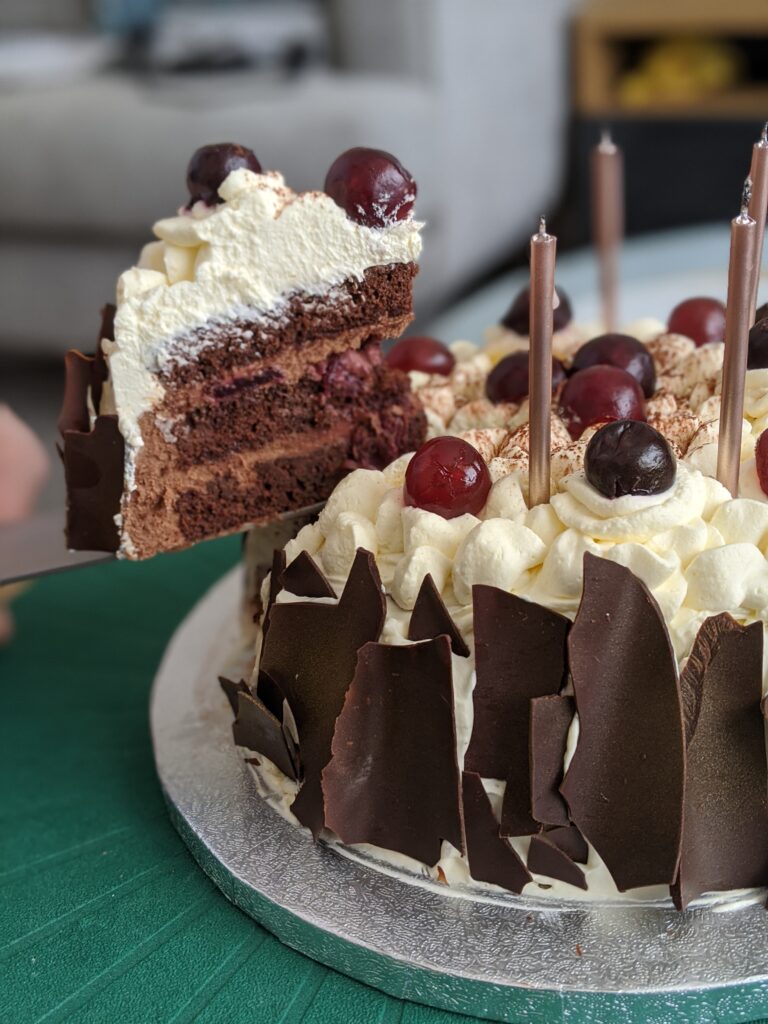 (Louise Hartley)
(Louise Hartley)
(Louise Hartley)