Reading Time:
4
minutes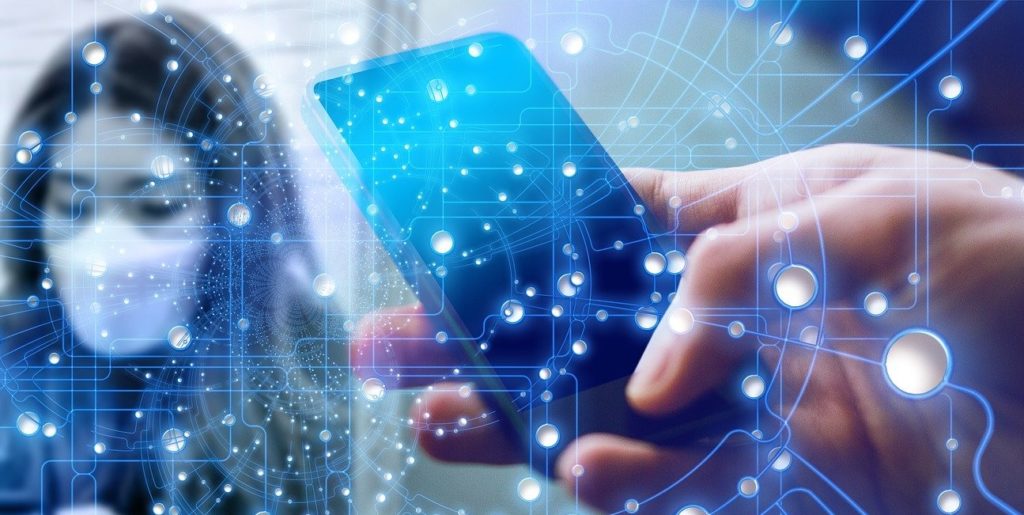 Covid-19 has presented a unique challenge for the higher education sector
A week ago today on 11 March 2020, the World Health Organisation (WHO) recognised Covid-19 as a pandemic and I was just beginning to clock onto the severity of the situation. It seems rather naive now, but just seven days ago, I had no idea that by Friday the 13th (an ominous day in any year), the Principal would announce that we would be transitioning to remote delivery of teaching by 23 March and any exams due to take place at the semester's end would also take place online.
This week, the Digital Skills and Training team transitioned to working from home knowing that we would have to drastically rethink some of our existing strategies. We published guidance on remote working and teaching last Friday. Resources for students followed yesterday but we're all adjusting to the new reality, which seems like its constantly in flux.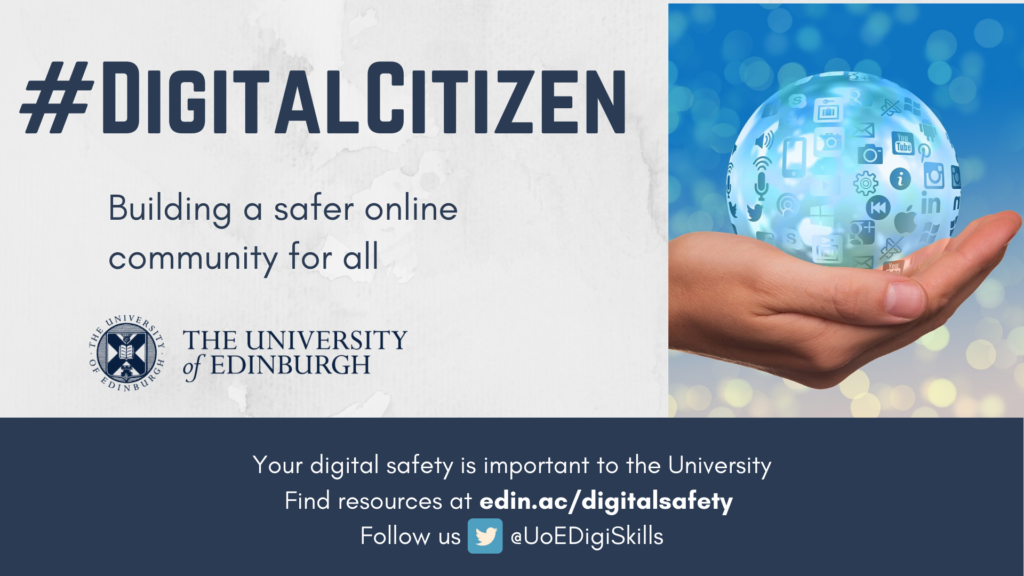 A time for digital citizenship
With so much of our lives taking place online now, though, I feel that it's more important than ever to be mindful of digital safety and citizenship. In the face of such a global crisis, I see a unique opportunity here to build strong digital communities that will be the key to getting through the next few weeks (or months) and maintaining a sense of normality within a period of unprecedented strangeness. As we continue to rely on the digital technologies that keep us connected from all over the globe, it's crucial to make sure we use these technologies responsibly and treat one another with the same dignity and respect commanded in physical spaces.
Just yesterday, I was struck by the curious case of a former Disney star who made some pretty insensitive comments about the novel coronavirus outbreak on a public social media platform, which predictably engendered a considerable amount of backlash. This is precisely the kind of thing I don't want to see our community engaging in over the next few months: I don't want to see any members of the University community posting things online that they might regret later and I also don't want to see any online shaming going on either. The crisis we're facing requires empathy, plain and simple. Now is the time to think about how we can support one another when social distancing will keep us physically apart.
On a similar note, while many of us are physically keeping our distance from campus, it's important for us to remember that we're still a gigantic community with a lot of power to do good. We'll have to be creative and flexible with our approaches to teaching and learning going forward, but everyone I've spoken to so far seems more than up for the challenge.
Digital resources to keep you going
Colleagues from across the University have put together some pretty great digital resources to help our community troubleshoot the coming weeks. For example, the Digital Skills and Training team are constantly updating our Twitter feed with useful guidance on digital tools for learning and studying as well as a healthy dose of #ISGpets who are also working from home.
Some of the Digital Skills team are working from home today. There might be a few small obstacles, but our guidance on Digital Tools for Remote Working will help😉👉https://t.co/36tKpBw6M0 pic.twitter.com/G3BtL9riSR

— UoE Digital Skills (@UoEDigiSkills) March 13, 2020
Friends in Open Educational Resources (OER) have also collated a wealth of open access information, so if you're on Twitter, be sure to give them a follow, too!
.@EdinburghUni shares a wide range of open educational resources, all of which are free to use, and many can be download, customised and repurposed. Here's a thread of the channels we use to share our free content for online learning. #OER #OnlineLearning #OnlineTeaching

— Edinburgh Univ OERs (@OpenEdEdinburgh) March 18, 2020
The folks in Online Learning have also shared some really great links to FREE online courses you can take from the University of Edinburgh, so if you're practicing social distancing at home and want to use the next few weeks to upskill, you'll want to have a gander at their offerings.
We offer a wide range of free online courses available to all. Choose from subjects in:
🐈 Animal Care and Veterinary
🎨 Arts and Humanities
💼 Business and Management
⚽️ Health and Sports
🔬 #STEM

View our courses & join us! https://t.co/E7hgj9jIle#onlinelearning #freecourse pic.twitter.com/JB0dTdkGYp

— University of Edinburgh Online Learning (@uoe_online) March 16, 2020
Even if you're not on Twitter (or a member of the University of Edinburgh, for that matter), there are some fabulous open educational resources you can check out, like Wikipedia. While some of your lecturers may discount the notion (and please, never cite Wikipedia in an essay or exam), Wikipedia has proven time and again to be an accessible and reliable source of knowledge. Take for example their page on the novel coronavirus, which is constantly being updated and fact-checked by Wikipedia's huge community of editors:
Hello, everybody.

Coronavirus news is piling up, and Wikipedia editors are keeping pace. We've seen more than 12k edits by 1.9k editors on Wikipedia's article about the pandemic.

For more info, head to that page: https://t.co/1TWPdcQkv9

Stay safe, all.

— Wikipedia (@Wikipedia) March 13, 2020
Now that brings me back to the "event" that triggered this entire post in the first place.
The working title of this blog post was "Digital safety during a pandemic" but I now realise that this title rather misses the point. Digital technologies exist so that in times of crisis, such as the period we currently find ourselves in, we can continue to communicate with one another — to support one another and to keep learning.
By building diverse and inclusive digital communities that are safe for everyone, I'm confident that together, we will find a way forward.
Share