Reading Time:
4
minutes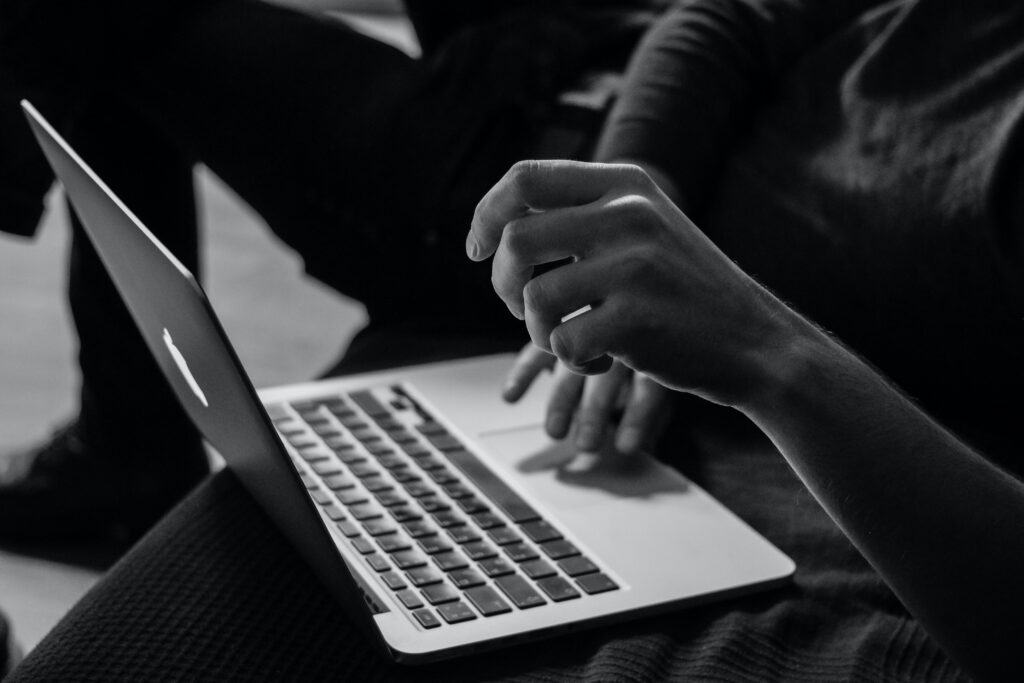 The start of something new
I know it's been a while since I've written on this blog. After posting at the beginning of the Covid-19 lockdown, it felt at once that digital safety had become more important than ever in our new "digital-first" world and yet that there was too much news circulating for me to add to the barrage. There were so many things I wanted to write about that maybe I'll get a chance to touch upon before my contract ends in November: social media, digital self-care, and equality, diversity and inclusion online, just to name a few.
In any case, now that some time has passed and lockdown measures have been eased (although more recently tightened again), I feel it's time to pick up where I left off, especially given that it's Day One of Welcome Week for the 2020/21 academic year here at the University of Edinburgh. Let's start with some key updates from the last few months of my the digital safety and citizenship initiative and lessons I've learned.
How to…be a digital citizen and stay safe online
First off, a huge welcome to both new and returning students at the University. After a tough few months, it is wonderful to see so many new faces, albeit virtually. I myself have been running some student inductions sessions on "How to be a digital citizen and stay safe online," which will continue throughout this week. It has been really heartening seeing that, despite the overwhelming nature of Welcome Week, students have been interested in digital safety and learning about how to stay safe online. I know that, at a glance, it doesn't sound like the most exhilarating topic, but it is a critically important one, especially given how much time we'll all be spending online this semester with hybrid learning and teaching.
Digital safety and citizenship web hub — now under CC license!
For everyone attending my "how to" sessions this week, I've been highlighting our Digital Safety and Citizenship web hub, which I've made sure is all up-to-date for the new semester (though some workshop and event dates still need to be plugged in, I know). Something that I've found really exciting is the addition of these resources on the University's Open.Ed website.
Last week, the OER (Open Educational Resources) team reached out to my team (Digital Skills) about putting a Creative Commons license on some of our resources. As the goal of the Digital Safety and Citizenship initiative is to make the University's web spaces safer and more inclusive for all, I jumped at the opportunity to include our webpages on Open.Ed. This means that other universities and organisations can now make use of the resources we've collated, too, and hopefully they will. I know that our web hub marks only the start of making sure our online community remains safe, but it's an important one, especially in terms of raising awareness about the types of issues students and staff face while engaging online. In short, if you haven't already, please check out these pages for more information on digital safety and citizenship and how these issues impact you as a member of the university community.
Preparing for study
If you're a new student just starting out at the University, there are also several short transition courses you can take online to help you get settled in. Preparing for Study, in particular, is a course I developed with a bunch of other fabulous people at the University and includes lots of helpful information on how to stay safe online, why it's important to consider digital citizenship at all times, and where you can turn to for support. This course also includes information on how to manage your digital footprint (see my first blog post from last December for some more thoughts on cultivating a positive digital footprint) and how to prioritise your digital wellbeing, which brings me to my next point (before this post gets way too long).
Prioritising Your Digital Wellbeing
As we embark on a new semester that leans heavily into digital meetups, virtual classrooms and online engagement, I think it's crucial to prioritise digital wellbeing. This is something that I found all through lockdown, in fact — since I've been working from home (and doing most of my socialising on Microsoft Teams and Zoom), I've also been spending more time with my eyes glued to social media and the news. It's a strange period we've found ourselves in. Even post-lockdown, my routines are completely different than they were six months ago, and not always for the better.
While it's been nice not having to spend time commuting to and from work and between University campuses, this has also meant that I'm not taking the same breaks as I once was. As a result, I've found it somewhat harder to achieve work-life balance since, at the end of the work day, I just end up switching from one screen (my work laptop) to another (my personal laptop or the TV). In a similar vein, even though I've been starting my work day earlier (a perk of my new commute being the 10 seconds it takes to walk from my bedroom to my makeshift office in the living room), it sometimes feels awkward ending my work day so early when I know I'm likely to get a flurry of emails after I sign off. I doubt I'm the only one who has ended up working more hours because there's no longer a definitive separation between "the office" and "home."
This is why I think it's more important than ever to set your own boundaries when it comes to engaging online. To prioritise our digital wellbeing, we can't always be plugged in. This, of course, applies not only to work-life balance but also the time we spend engaging with other online activities, with the news and with social media. I myself have found it increasingly necessary to limit the amount of time I sit scrolling through Twitter and Instagram. I even deleted Twitter off my phone, which has made it much easier to disengage when I know that my brain is already at capacity. I'm not saying you need to do the same, but remember, it is okay to switch off whenever you've had enough.
I've got a couple more digital self-care tips on the Staying Safe While Learning and Teaching Online page of the Digital Safety and Citizenship web hub, if you're interested. For now, however, I'll bring this post to a close to avoid overloading anyone with information, especially during Welcome Week!
(Banner Photo by Sergei Zolkin on Unsplash)
Share