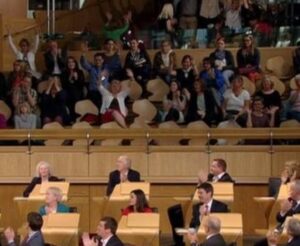 The BSL (Scotland) Act 2015 was passed on 17 September 2015, received Royal Assent on 22 October 2015 and signified a new era in the BSL campaign for legal recognition across the UK.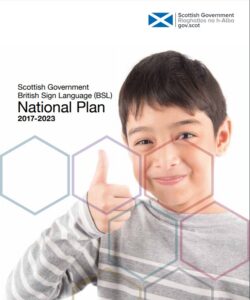 The first National Plan by the Scottish Ministers was published on 24 October 2017.  There are ten long-term goals, a number of which are related to early years, school education and post-school education.  Firstly, public bodies were expected to make their information and services across the Scottish public sector accessible to BSL users.  Secondly, families and carers with deaf children should be given information about BSL and Deaf culture and be offered support to learn to sign with their child.  Thirdly, children who use BSL are to be encouraged to reach their full potential at school and be supported in their transition to post-school education.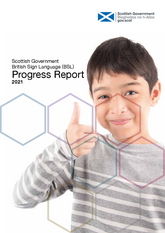 The Scottish Government is currently reviewing this National BSL plan and the first progress report was released on 27 October 2021.
We are delighted to announce that we have produced a report contributing to the discussion about this review, focusing on deaf children and young people's education. We used documentary analysis of BSL plans, websites, newsletters and an instant messenger chat group run for and by deaf teachers to analyse what changes the Act has brought for deaf children, young people, schools, colleges and universities.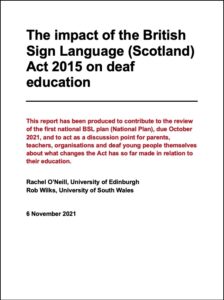 A summary of the report can be found here together with a BSL translation.  The full report can be found here.
We would like to see a full and open debate about the BSL (Scotland) Act 2015 and how it is affecting the Scottish education system.  To that end, we would be pleased to engage with various stakeholders on the report's contents, and you can contact us here to arrange this.  Please do let us know what sort of event you would like to organise.
The next phase of our research will be interviewing key stakeholders to find out more about their experiences before and since the Act was passed.
Please feel free to subscribe to our mailing list to receive updates.