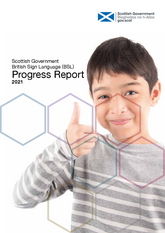 This research project was set up in early 2020 in anticipation of the impending review of the first British Sign Language (Scotland) Act 2015 National Plan in autumn 2020.   Due to Covid-19, the review was postponed to autumn 2021, and the Scottish Government released the progress report on 27 October 2021.
This website was set up to contribute to the review of the National Plan, and to act as a discussion point for deaf young people themselves, the wider Deaf community, parents, teachers, third sector organisations, academics and other professionals about what changes the BSL (Scotland) Act 2015 has so far made in relation to deaf education.
The researchers are:
Rachel O'Neill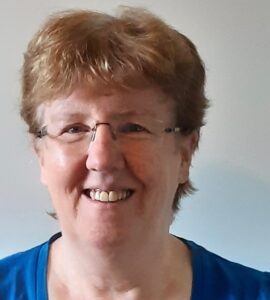 Rachel is a Senior Lecturer in Deaf Education at the University of Edinburgh.  She has a background teaching deaf students in secondary and further education. Her research is in the area of language policy in relation to British Sign Language, deaf students' literacy skills, and the experiences of transition of deaf young people after school.
Dr Rob Wilks
Deaf, Rob is a non-practising solicitor and specialises in employment and discrimination law. He is currently a Lecturer in the School of Law and Politics at Cardiff University, teaching on a range of undergraduate, postgraduate and professional courses. Rob was awarded his doctorate in 2020 by the University of Leicester examining the title: 'Making equality law work for Deaf people.'  His current research interests include equality and discrimination law, the impact of sign language recognition, the deaf-disabled and language minority paradigm, and developing Deaf Legal Theory.
Share