Introducing Gaelic Writer in Residence: Màrtainn Mac an t-Saoir
Introducing Gaelic Writer in Residence: Màrtainn Mac an t-Saoir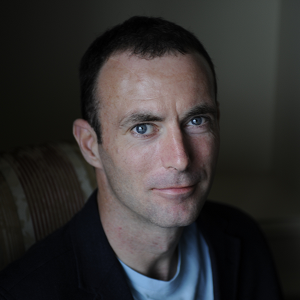 Halò, tha sibh gu math?
'S mise Màrtainn Mac an t-Saoir is tha mi uabhasach toilichte gur mi a' chiad Sgrìobhaiche Gàidhlig air Mhuinntearas aig Oilthigh Dhùn Èideann.
Tha mi an dèidh bhith a' sgrìobhadh bàrdachd is ficsean fad còrr is 25 bliadhna is ag innse sgeulachdan à beul-aithris son greis nas fhaide.
Seo fios mu mu chuid sgrìobhaidh https://www.scottishbooktrust.com/authors/martin-macintyre
Bidh mi còmhla ribhse san Roinn gu 2024 is dùil am grunn rudan fheuchainn eadar buidhnean-obrach is tachartasan mu sgrìobhadh is litreachas, an dà chuid san Oilthigh agus sa choimhearsnachd.
Bu thoigh leam coinneachadh ribh is ur beachdan a chluinntinn is brosnachadh a thoirt dhuibh. Seo pìos bàrdachd is sgeulachd; san dà chànain. Tha mi an dòchas gun còrd iad ribh.
Beannachdan.
---
Hello,
My name is Martin MacIntyre and I'm delighted to be the first Gaelic Writer in Residence at the University of Edinburgh.
I have been writing poetry and fiction for over 25 years and telling traditional stories for a bit longer. I will be working within Celtic and Scottish Studies until 2024 and I hope to support a number of activities, including workshops and events about writing and literature, both at the University and in the wider community.
You can find out about my writing here: https://www.scottishbooktrust.com/authors/martin-macintyre
It would be great to meet you to hear your ideas and encourage you to get involved. Here below are a poem and story in Gaelic and English. I hope you enjoy them.
Best wishes
Martin
---
Poem in Gaelic and English (You Tube):
Share