We have invited selected students to take part in our Insights Online Week this summer!
Received an email from the University on 16 March inviting you to take part in our Insights Online Week running 31 May to 04 June? This is your opportunity to explore a range of careers and discover what's out there. You'll also gain some experience of the world of work, as well as develop your confidence, professional skills and connections. You'll be part of an online team who are introduced to University graduates [alumni] working in an exciting range of jobs both in Scotland and international cities around the world. 
Due to the Covid-19 pandemic, the University decided to re-design the 2020/21 Insights Programme to be exclusively online. To find out more about what the Week is like, let's hear from Luma and Katarzyna who took part in February this year:
Luma, first year Accounting and Business
What did you think of your Insights week?
The week was really enjoyable despite being digital. At first I wasn't sure if I would enjoy it or stick with it but I managed to attend nearly all of my sessions and had a great time. Meeting students from different schools was really nice and being able to interact with them throughout the week was a good way to make friends. I learnt new skills such as being able to network and ask good questions, which will both be very useful in the future. I learned about different resources available to me to research my future and what career path I may want to go into. I learnt how to use social media platforms to find internship opportunities and network!
Did you have any preconceptions about University graduates (alumni) before taking part in Insights? What did you learn from connecting with alumni?
My idea before was that they are very professional and I might not be comfortable speaking with them. However, I was very wrong! The alumni were very welcoming and kind to speak to. I was able to ask them insightful questions and they were very kind enough to answer them as well as give ideas about what to do in the future to make the most out of my university experience.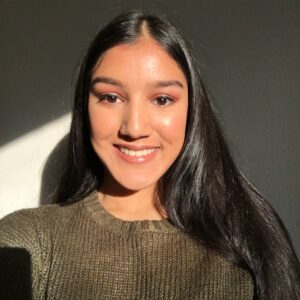 How has this experience influenced you/your choices in the future?
I have heard from many different people throughout the week and I have gathered that most of them didn't know what they wanted to do! This gives me hope because I am still unsure about my future, but by gaining lots of experience and finding new opportunities, I will slowly find what I truly want to do.
What will you do next?
My next steps are to use my skills and knowledge to hopefully find a part-time job and perhaps join a society or group to explore and meet even more people!
Would you recommend other students take part in the week, and why?
Yes I would recommend it as it was a great opportunity and it was free of cost as well.
Katarzyna, second year Spanish in LLC
Why did you sign up for the Insights Online Week?
To learn about different career paths and what my options are after I graduate.
How have you benefited from this experience and what did you learn?
Yes, now I have a more clear view of the job market, its changing nature and the importance of professional flexibility.
How has this experience influenced you/your choices in the future?
I know that there are way more job options than I previously expected, so in the near future I would like to focus on exploring them and getting some professional work experience.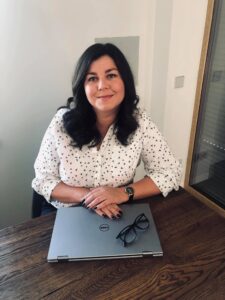 What will you do next?
I will start applying for various internships so I can gain some experience during the summer.
Would you recommend other students take part in the week, and why?
I would recommend it, especially if you do not have a clear idea of what you would like to do after graduation.
What advice would you give to future participants?
The Insights Online Week will give you a unique experience to think on different career options, actively collaborate on a team project, and to start networking, all under supervision of a great team of professionals.
Thanks Luma and Katarzyna.
If you'd like to take part in the Insights Online Week running 31 May to 04 June, sign up by 11 April. You can find how to do so in your email invitation sent 16 March.
If you have taken part in Insights Online previously, you are welcome to participate again, however please note that this Insights Online Week will be the same format and content as previous Insights Online weeks.
Please also visit our website for more information or email the Insights team (insights.programme@ed.ac.uk) with any questions or concerns about taking part.
Share