More and more of us are building a full-time career from different blocks of various activities, whether complementary or contrasting, so we thought it was worth revisiting a previous post from Peggy Hughes, who at the time was with Literary Dundee.  She is now Programme Director for Writers' Centre Norwich.  Her insight was originally published on this blog in 2016.  Peggy talks about her own portfolio career, and gives her top tips for making a success of it…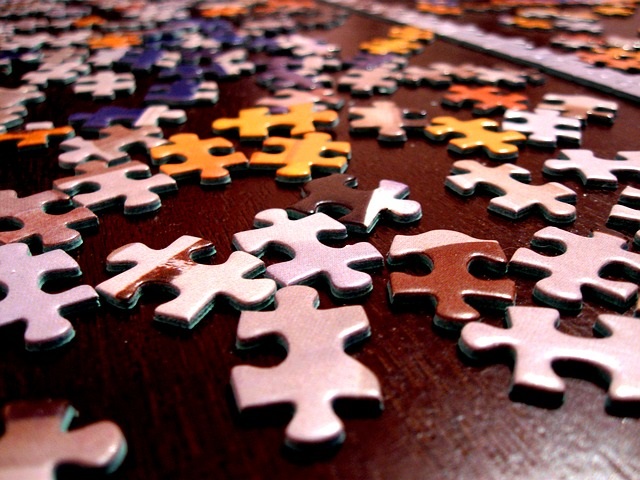 By day (and sometimes on weekends and evenings!) I work full-time for the University of Dundee, running a book festival, a prize for unpublished authors and a programme of events and projects which bring readers, writers and the University together. By night and weekend (and sometimes by day!), I tour the country to talk books – at other universities, at festivals, in libraries and at conferences; interviewing an author, contributing to a panel or blabbing on the radio. The why is quite easy: I love it. Books and reading are my hobby and my love, and I feel so grateful to be paid to work with them. I'm always really honoured to be part of events and projects organised by others – they add spice and variety to my full-time job, and allow me to travel and learn from interesting people working in literature.
As to the how: I've reflected upon a couple of things I've learned along the way that I hope might help you in plotting your future career paths. How can you best juggle your portfolio?
Feel the fear and do it anyway An oldie but a goodie! When I was first invited to interview an author at a festival I was extremely nervous but said yes – interviewing authors live was something I'd long wanted to do. It was nerve-wracking, but everyone has to start somewhere and I'm really grateful to Wigtown Book Festival for giving me that first chance. I still get a little bit nervous but they are friendly, helpful nerves! The more experience you get, the more comfortable you'll become. So take that first step!
Under-promise and over-deliver One of the best pieces of advice I ever got. If you commit to something (a project, a commission, being involved in an event, whatever it happens to be) then see it through and do the best job you can. Don't take on more than you can handle, and – if the worst comes to the worst and it seems unlikely that you'll be able to deliver – be honest as early as you can so that other arrangements can be made. Seamus Heaney said 'You're as good as your last poem'. Likewise in the creative industries, you're as good as your last job, so try and make every job a good one.
Colour-coded diaries As soon as you commit to something, write it down! Simples. I have two diaries, one online and one battered Moleskine. I keep them carefully coordinated and updated so that I don't over-commit and find that I'm supposed to be in Aberystwyth at 3pm and Dundee Libraries at 6pm on the same day…
Learn to say no… I still say yes to a lot of things, but I've learned to say no, too: all work, no play and no time for your fave people can make anyone dull! Now, if I'm swithering, I weigh up the pros and cons and assess 1) if I'm in a position to give it 100% and 2) if I'm the best person for the job. It can be very liberating to say sorry but no, and even better to be able to recommend someone else: 'I can't I'm afraid, but X would be brilliant.'
'I place myself in the way of interesting things and I maintain hope.'  I read this recently in a lovely interview about writing rituals with Irish author Sara Baume and I think it's an excellent guide for life in the creative industries (and life itself!): place yourself in the way of interesting things. Remain open and curious. Be supportive of your peers. Go to things. Speak to people. Listen to people. Be nice. Never lose hope!
If you think a portfolio career might be part of your future, we'd recommend signing up for the Practice Advice for Freelancing session – with Edinburgh Innovations running on Tuesday 12th March as part of the 2019 Creative & Cultural Careers Festival.   
A version of this article was previously published in March 2018.
Image: CC0 Creative Commons   Mike Sween on Pixabay
Share