Keisha Gani, current MSc Health Policy student, has discovered her goals while volunteering during her first degree in Social Policy and Politics.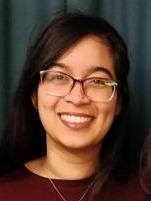 Volunteering has always been important to me. Even though I knew that I wanted to work for a charitable organisation before coming to University, I had no idea about the types of areas that I could pursue. As volunteering is a great way to learn more about your strengths and weaknesses, I decided to try out loads of different roles to get a better idea of my interests, while developing my skills at the same time.
More than one type of volunteering?
In my second year of my undergraduate degree, I decided to volunteer for the Lothian Equal Access Programme for Schools (LEAPS), which I thoroughly enjoyed. I worked with students from local schools, where I shared my experiences of being at university, in the hopes of motivating them to pursue higher education. These experiences were vital when applying for part-time jobs, and boosting my CV for my plans after University.
The following year, I became a Campaign Champion with Save the Children UK, as a result of my involvement with the University society. This is where I found my true passion for campaigning; to influence the political actors in my area to create positive change. This involved bringing together students to write letters to our local MP, and organising collaborative awareness-raising events. As a result, I developed more confidence in working with people from different backgrounds, organising events and communicating.
What next?
I learned a lot about myself. I preferred being able to work directly with individuals; to change their perceptions and create a lasting impact on their outlook. However, I also realised that being able to change policies that affect people is equally important. As such, in my final year, I decided to apply for a postgraduate degree, looking particularly at the impact and importance of health policies. I have continued my volunteering journey, interning with Cancer Research UK over the summer and working with the Advice Place over the past few months. These experiences have not only given me a more fulfilling university experience, but have also helped me prepare for my future career.
Feeling inspired? See how Edinburgh University Students' Association Volunteering Service can support you to take action, here.
This post is part of our #ExperienceWorks campaign. You'll find a digest of this week's posts here: #ExperienceWorks
Share