We are delighted to have Lisa Venter, Content Strategist and Email Marketing Manager at Skyscanner, speaking at our Digital Media & Advertising session as part of our Creative & Cultural Careers Festival, CCCF , on Tuesday 28th Feb.  Before she comes onto campus, Lisa offered to give us an an insight into how Skyscanner does growth. In this guest blog, she introduces us to the Growth Hackers of Skyscanner – including a University of Edinburgh Alumnus.
Lisa Ve
nter
Education: Graduated with a Bachelor of Journalism and Media Studies at Rhodes University, South Africa.
Previous job roles included: SEO and Social Search link building, blogger outreach, content management, Media Relations and Content Development.
Currently:  Content Strategist and Email Marketing Manager at Skyscanner. Working in Skyscanner's Central Growth Tribe with several Regional Growth Managers to optimise and develop their market's email newsletter growth by employing a data-driven test, measure, learn approach. On the side I'm working on getting Skyscanner's name out there as a great place to work through various Employee Advocacy projects.
Most valuable skill learnt at Skyscanner: Learning to dive deeper into analytics and ensure every Growth marketing experiment is based on data driven insights.
Our Team: Here at Skyscanner we have a lot of different people with varied skills and different backgrounds but the one thing they all have in common is helping Skyscanner reach x10 Growth.  We call ourselves Growth Hackers because everything we do is based on experimenting with things that can help our users do better in their travel journeys and therefore bring more people back to us resulting in the growth of our business.
When you graduate from university you may think that your career path is hard set to follow one of a few different paths. But we look for people who can use their university education and their experience but also try brand new things in our business.  This means that they can carve their own career paths with us at Skyscanner as the company evolves and changes rapidly to accommodate this big Growth we so actively seek.  
Here are a few people I work with to show you what a varied team we have…
Mathilde Klotz

Education: Bachelor degree in Communication and Management specialised in contemporary art and a Master degree in Marketing and Management specialised in wine and spirits – all of this at Bordeaux University.
Previous job roles included: Email marketing, content marketing, social media marketing, influencer relationship management, e-commerce back office, project management, events organising and wine tasting.
Currently: Working in Edinburgh as Skyscanner's EMEA Growth Tribe as a Regional Growth Manager to help Skyscanner win on the French market through social media strategy, content strategy and content management, SEO, growth activities and campaigns, data-driven experiments and applying lean and agile principles. On the side I'm working on scaling and optimising the way Skyscanner works with influencers at an EMEA level.
Most valuable skill learnt at Skyscanner: Be obsessed with data and build, measure, learn, iterate fast or pivot and share your findings!

Juds
on Cowan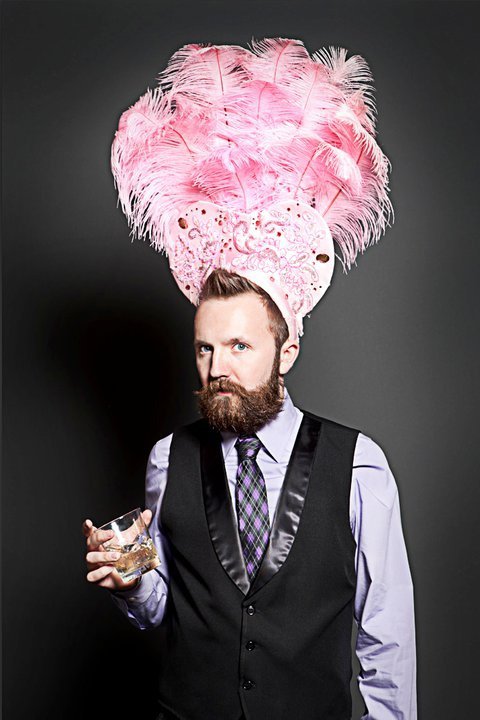 Education: Graduated with a Bachelor of Fine Arts in Graphic Design and Photography from East Carolina University, NC, US.
 Previous job roles included: Graphic Designer and Art Director for three different advertising agencies in Atlanta, developing advertising campaigns and materials for national and international clients like Conan O'Brien, The Atlanta Braves, and Porsche. Freelance musician composing for commercial and video game clients including Cartoon Network, Puma, Land Rover, Penny Arcade, Rogue Legacy.
Currently:  Lead Designer in Growth Marketing working across Skyscanner but based in our Edinburgh office to provide direction for the design team, guide creative strategy, establish best practices and guidelines, and develop marketing campaigns across a variety of channels.
Most valuable skill learned at Skyscanner: Embracing diversity. The team at Skyscanner's Edinburgh office alone represents over 40 nationalities and that wealth of cultural influence makes us as a team – and me as an individual – stronger.
John Ritchie

Education: Graduated with a PhB in Philosophy from the Gregorian University in Rome.
Previous job roles included:  data planning, media planning & buying as well as a number of database marketing & ecommerce roles.
Currently: UK Product Owner within EMEA and Senior Growth Manager at Skyscanner heading up the UK squad within our Regional Growth Tribe based in our Edinburgh office. I am looking to grow the UK market by employing growth hacking techniques in order to continue our incredible hyper growth so far.
Most valuable skill learned at Skyscanner: learning to relax a little and be free of the usual corporate chains which restrict growth.
Rohit Acharya

Education: Masters degree from Stanford University, USA.
Previous job roles included: Start-up co-founder, product at Microsoft and Expedia.
Currently: Senior Product Manager at Skyscanner based in our Singapore office. Building products for our travellers in Asia. My team works on solving traveller problems on the mobile web, desktop and app. On the side, we enable other teams to launch their own experiments and we are also ambitious café latte art makers.
Most valuable skill learnt at Skyscanner: Helping solve traveller problems by iteratively building products with the help of cross functional teams.

Sara Hincapie Vargas

Education: Graduated with two bachelors, Communications and Political Science in Medellin, Colombia.
Previous job roles included: Started my career as a social media manager and then moved on to lead content strategies for a digital agency. For the last few years I've worked as a Growth Hacker for various startups.
Currently: Growth Executive for the Latin American Squad based in our Miami office. Working in Skyscanner's Latin American Squad as a Growth Executive. What that does mean? I oversee content strategy, PR efforts in the region and work toward success of  the SEO strategy for our Spanish speaking markets. Also, I spend most of my time localizing the product and make it seamless to use for Latin Americans.
Most valuable skill learnt at Skyscanner: How to truly learn to be T-Shaped to have a more cohesive view of sustainable growth:  technical marketing, content strategies, understanding the product funnel and data analytics.
Mark Nemec

Education: Graduated Computer Science (BSc) at The University of Edinburgh.
Previously: This was my first company! I joined Skyscanner as a Data Acquisition Intern in 2014 and have been here since then.
Currently: Software Engineer in Skyscanner Growth – working on features that bring users back to the site/app at scale.
Most valuable skill learnt at Skyscanner: If there is a problem you care about; you should try to solve it, not complain about it.
***
If you'd like to hear more from Lisa, plus 4 other guest speakers from iProspect, Standard Life, Institute of Practitioners in Advertising/Leith Agency and Werewolf, sign up for a place at the Digital Media & Advertising session on Tuesday 28th Feb.
If you are interested in finding out more about growth, you can follow Skyscanner's learnings and failures (which they're always open to blogging about) on http://34.gs/growthblog_informblog  or follow them on Twitter http://34.gs/twittergrowth_informblog.  You can also keep an eye on their blog for student and graduate job openings at http://34.gs/skyscannergraduates_informblog
Share