Dorcas Afia Amoh-Mensah graduated in 2017 with an MSc in Africa and International Development. After graduation, as part of the Employ.ed in an SME internship programme, she worked as a Business Development Intern with Challenges Worldwide and since then she has continued working with them in Ghana as a Project Delivery Associate.
Hear about her experience as an Employ.ed in an SME intern and the advice she would give to future interns.
What attracted you to this internship?
As an International Development masters student with a business administration background, I was interested in equipping domestic businesses to spearhead development in emerging markets. I foresee business as one conduit to change the Africa-aid paradigm towards a new one focused on fair trade, innovation and industrialisation. After a successful work-based placement with Tax Justice Network Africa, I gained a deeper understanding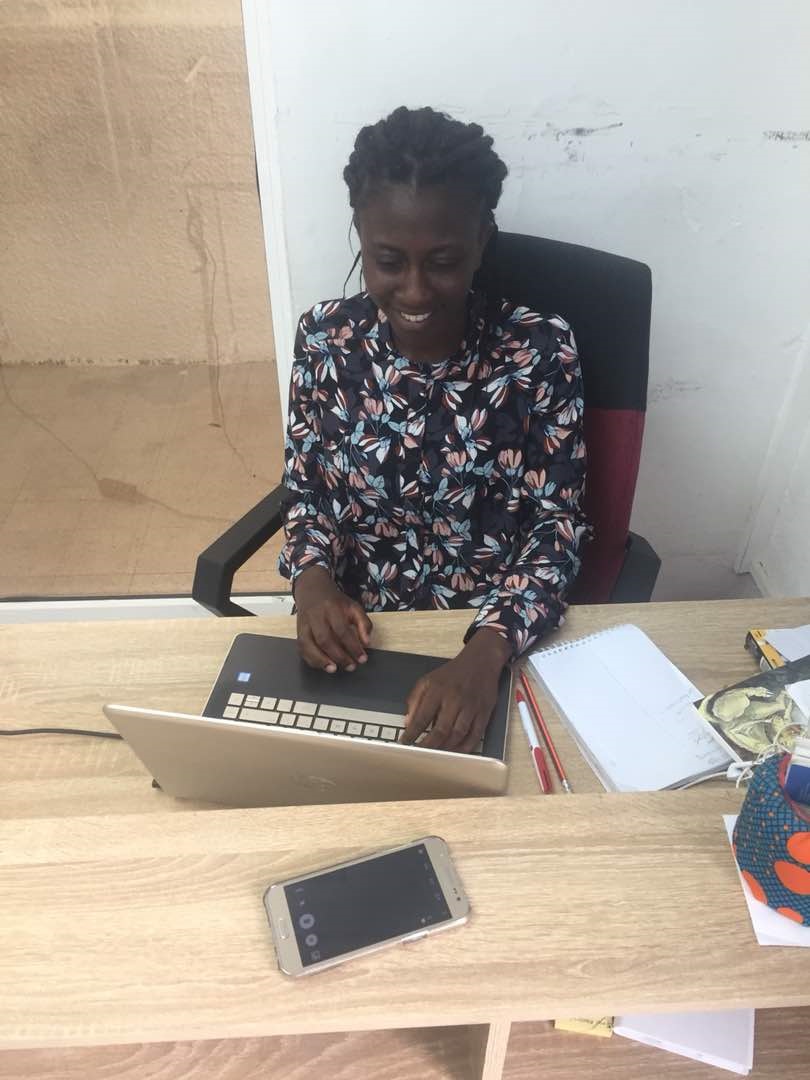 about how corporate taxation (just one facet of business) spearheads or hampers development. I decided to explore avenues which offer opportunities to support the growth of domestic businesses realizing that better business in emerging markets has a ripple effect on domestic economies (excellent services, better wages, more tax contribution to the economy) which in turn translates into better socio-economic conditions for citizens. The role with Challenges Worldwide was a perfect fit to help me understand how this concept plays out in reality.
Can you tell us a bit more about it?

Challenges Worldwide's work in emerging markets presented a wide network of Small and Medium-scaled Enterprises (SMEs) engaged under the UK government-funded, International Citizen Service (ICS) program. Challenges sought to deepen its commitment to building African businesses to compete in their markets and subsequently internationally by taking a step beyond the ICS program. The idea was to build a business accelerator program which engaged some of the promising businesses in our portfolio through a one-year intensive, growth-driven & trade program. I joined the team during this crucial moment which was changing and deepening the narrative of what Challenges has done in the past years.  I supported by designing and, most importantly, building our ideas and insights from the field and experts into a well-thought out structure for the business accelerator. I also managed and monitored a pilot implementation of the program in Uganda designing tools, recruiting mentors, as well as training and supporting recruited staff on the accelerator program. I monitored KPIs to ensure excellence in performance, and recorded learnings and insights from the pilot for future programs.
How did you benefit from this experience?
It was a good opportunity to discover where I fit in the ecosystem of development. I picked up new passions and began to discover where (sectors, industries, geographies) I would like to venture into sometime in the future. I discovered myself more, sometimes slightly shocked about my reaction, knowledge and insight into issues. My perspective to life and development was challenged, giving me the opportunity to reflect whilst unlearning, relearning and changing some perspectives. Most importantly, I realized that learning takes time and sometimes we should give ourselves the time (might take longer than usual) to learn properly and relevantly. It was an opportunity to blend my business knowledge with development knowledge and practice gained from my time at the University of Edinburgh which definitely resonated with my inner convictions of Ghana (Africa's) gradual move from aid towards more sustainable development solutions. This experience made me realise an attitude and readiness to learn is a great asset for self-discovery. I had never managed an accelerator program nor built one but I did it, and did it well! It gave me courage to take higher risks (with caution, of course) to venture into territories or fields I'm not an expert in but I know I can definitely learn as the journey unfolds!
What advice would you give to future interns?
It's a learning opportunity and you should give it your best shot! Although every internship offers an opportunity for employers to assess the suitability of a candidate, ultimately, it's an assessment of yourself, discovering where you fit in the entire ecosystem of the world and where your skills would be most relevant to make the necessary impact. Give your best. In the end, you will learn more about who you are, your brand and how you represent yourself in a professional environment. Internship is a testing ground to boost your skills for employment. No experience is irrelevant, it all builds up your knowledge, skill and most importantly your character. Learn to document your internship experiences, it helps you map up comprehensively areas you comfortably handled and areas you were anxious to explore. Document the roles you played, achievements attained and lesson gained! Don't be afraid to add positively to the organisational culture you find yourself in. Finally,be sure to create friendships with people within the setting even if you are not called back to hold a permanent role. On that note, see you at work!
Have you been offered any employment after your internship period by the SME?
Yes! Challenges offered me an opportunity to work with their Ghanaian team as a project delivery associate. This gives me the opportunity to physically manage business diagnosis, training and acceleration projects to support the growth of Ghanaian businesses. It's exciting to be back home and to contribute towards building a stronger ecosystem for the development of the private sector in Ghana!
Employ.ed in an SME is one of the internship programmes ran by the Careers Service. Working with Santander, who part-fund the programme, we offer internships for students and recent graduates in small and medium sized businesses.
Search 'Employ.ed in an SME' on MyCareerHub to find live vacancies
More information about Employ.ed in an SME
More information about Challenges Worldwide
Share