Adverse childhood experience? Gendered dimensions and feminist perspectives – Professor Jane Callaghan
Adverse childhood experience? Gendered dimensions and feminist perspectives – Professor Jane Callaghan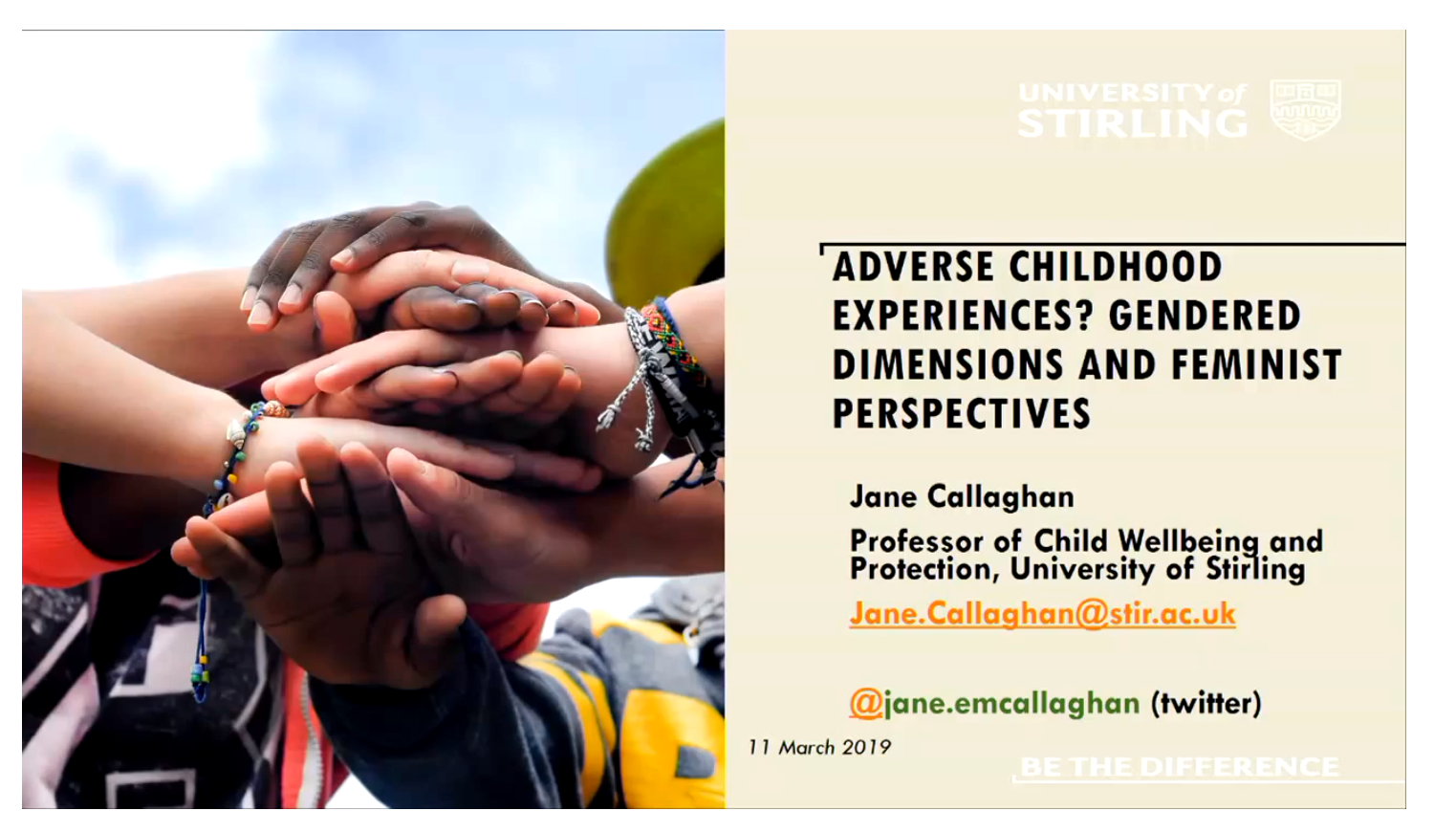 Our seminar on 11 March 2019 was led by Professor Jane Callaghan, Director Child Wellbeing & Protection at Stirling University.
In the seminar, Jane explored the values inherent in the ACE model and the determinism underpinning how trauma is understood. Using a feminist lens, the gendered assumptions and implications of the model were highlighted. Ostensibly the ACE-agenda is presented as gender neutral – however, if used simplistically it has the potential to neglect power, decontextualise adversity and prevent the 'storification' of experience (see also Amy Chandler's presentation which looked at meaning making).
In the discussion after the presentation, it was noted that the ACE-agenda has generated a conversation about trauma and about relational practices. These are important conversations to have, and which should continue to take place. What these conversations can also do is create a reflective space in which to examine the role and impact of structures and context – this includes service response and systematic failures. Without that lens, we risk channelling all our energy into individual interventions, and prevent the right questions being asked.
Click here or on the image below to start the slide show.
Share