Hello friends!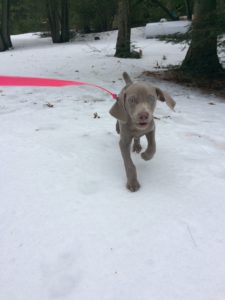 I find that winter is an interesting time for most people. Some people adore all of the season's wonderful quirks, while others despise it and count down until warmer days. Or sometimes, it can be a mix of both! Winter can be a particularly tough time for students, as spending time inside while constantly looking out to gloomy weather is certainly not a mood booster. I would love to be the bearer of good news and say that all of this disappears when you are studying what you love, however that would not be true.
It is impossible to love what you are doing every single day, and stay motivated, particularly in the winter with the shorter hours of daylight. It is during these times that I find it especially important to practice learning in other forms. This can take many shapes and depends on the person, and can range from extra-curricular activities to practising active learning to mindfulness. Recently, we took part in an active learning class, wherein our Soft Tissue Surgery professor organized a scavenger hunt whilst studying a case and implementing exercises. It was a great reminder of how remaining active and mixing it up can reinforce learning (and motivation)!
In addition to maintaining motivation, mental health is an important factor at all times of the year, but especially the winter. Whatever it is that distracts from the weather, it is important to embrace these as outlets from the stress of school. For instance, this semester I have attempted mindfulness practice, and although it has been a bit of a struggle, I am glad to begin these well-being practices while in vet school to carry them to later in life. Mental health is something that is often brought up throughout vet school, to enforce awareness of the services provided on campus, as well as emphasizing the importance and normality of mental illness. It is an important concept, that I am glad to learn more about each semester.
This post was just a long post to say: "Hey, it is alright to not be alright". Sometimes the winters can seem long, or a day can seem tough, or an exam can seem daunting. As long as you have a good support system in others, and within yourself, the winter may not seem quite as gloomy.
Thanks for listening to me jumble on!
Share