Hiya! I hope everyone has had a great holiday over Christmas and is feeling ready for the start of this year. I have chosen the first two blocks of the selected rotations as my free choice so I can go home to see my family. It has been so long since I was last home. I am thrilled to finally be able to celebrate Chinese New Year (CNY) with my family again.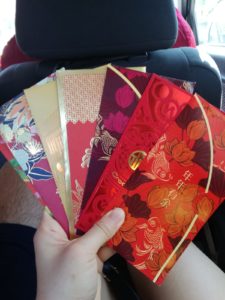 The first day of CNY was on the 25th of January this year which is rather early compared to last year. I had an awesome reunion dinner with my family on CNY eve (food is always the best thing when I am home). I also visited a few temples with my family as it is a tradition to light incense and pray to deities for blessings and good luck in the year ahead. On the first two days of CNY, I had a great time catching up with relatives and friends that I have not seen in a while. The best part of it was getting red packets that were filled with cash from them. It is a tradition to gift children and unmarried adults red packets to symbolise a blessed year ahead. It was the best time of the year to forget about dieting and indulge in all the CNY cookies without any feelings of guilt.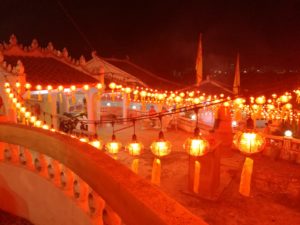 And since I am finally home, I am going to take this opportunity to introduce you to my beloved hometown, Penang, in this blog as well. Penang is a state in Malaysia and it is located on the northwest coast of Peninsular Malaysia. There are two parts to it, Penang Island, where the capital of the city, George Town lies, and Seberang Perai on the Malay Peninsula. These two areas are connected by Malaysia's two longest road bridges, the Penang Bridge and the Sultan Abdul Halim Muadzam Shah Bridge. Penang was listed as a UNESCO World Cultural Heritage Site in 2008 for its cultural sights and natural scenery. It is also known as the Pearl of the Oriental for its sandy beaches and regarded as the food capital of Malaysia. Thousands of tourists travel to Penang each year to indulge in the local delicacies that will not be found elsewhere. The food is undoubtedly the main reason I have always wanted to be home.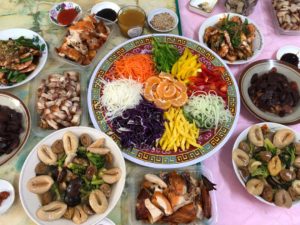 Besides having tons of street food that one will never get bored of, Penang also has a lot more to offer as a travel destination. Penang became a British crown colony in 1867 until it gained independence in 1957. The long history of British influence on Penang is well reflected on the architecture in George Town. Many boutique hostels were transformed from heritage buildings and are brimming with characters. In 2012, a talented artist was hired to add life to many buildings in George Town with a touch of art. One will definitely be amazed by the creativity and efforts he put in to all his artworks. There is a map available online that will guide you to all the unbelievable street art.
Well, I think it will be too ambitious for me to try to talk about everything in Penang in one go, so stay tuned for my next blog if you would love to know about Penang! Thanks for reading!
Share