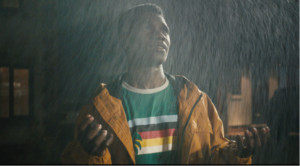 Our Chief Editor, Niamh Carey-Furness (she/her) sat down with Andrew Campbell (he/them), Youth and Events Manager at Edinburgh International Film Festival, to talk about New Visions Short Film Competition. New Visions is a youth-focussed short film competition created by the Edinburgh International Film Festival (EIFF). Running since 2018, the competition is open to Scottish-based youth (15 to 25 year olds). Submitted films can be any genre and explore any theme, providing they run under fifteen minutes.
Niamh: First of all, how can people get involved and why should they?
Andrew: If you want to get involved, I would highly recommend checking out the website which has all of the submission details: https://www.edfilmfest.org.uk/new-visions-2022
As to why you should submit, there are a few reasons! This year we are offering winners £1,500 worth of Procam Take Two vouchers. Procam Take Two offers film equipment hire so the winners can use these vouchers to create their next film. It is also an opportunity to have your short film screened at this year's Edinburgh International Film Festival, putting it directly in the path of industry professionals. So, if you can…get applying!
Niamh: What makes New Visions unique compared to other youth film competitions?
Andrew: New Visions has a direct link to the Edinburgh International Film Festival, one of the world's longest-running film festivals.
Shortlisted films are seen by industry professionals and our Youth Advisory Group before being screened as part of EIFF. We provide each shortlisted film with captioning and audio-description files for free. Filmmakers will be sent these files directly so that they can increase the accessibility of their shorts, no matter how they eventually decide to distribute the film.
We also offer to host the film on the EIFF YouTube channel for three months following the initial screening, providing more opportunities for the film to be seen.
Niamh: Who is the ideal filmmaker for this competition? Beyond the age bracket and link to Scotland, is there a particular type of person this opportunity would suit?
Andrew: The competition has three categories: filmmakers aged 15 to 18, filmmakers aged 19 to 25 making films as part of a formal education course (at university or college) and filmmakers aged 19 to 25 making films independently or as part of an informal course (in film workshops or programmes like BFI Academy). We have created these categories to reassure filmmakers that no matter their level of experience, there is space for them.
While we do try to encourage applications from underrepresented groups, we want as many people to apply as possible. We are aware that not everyone has the budgetary means and technical knowledge to make a perfectly slick short film. What we want is ideas and originality.
If I absolutely had to define who would be perfect for the project, I would say anyone with imagination, determination, and something to say. Some of the most influential indie films have been made with a group of friends, a handheld camera, and a great idea!
Niamh: How have previous winners or runners-up used what they have learnt from New Visions?
Andrew: In 2019, we had a fantastic entry called The Brave by Fraser Scott. He re-entered the competition in 2021, and won for his film Fart Car. The short went on to win an award at the Glasgow Short Film Competition. Fraser Scott also worked with us to create this year's New Vision trailer.
Something I hear a lot from previous participants is that New Visions provided them with the confidence and encouragement to pursue filmmaking full-time. It also provides winners with a network of industry contacts. Other winners have gone on to become producers, critics, event managers and directors. I bump into previous participants at industry events all the time, which I think speaks to the success of the project.
Also, with this year's prizes, we will be able to provide the winners with some financial support to make their next film, which I am very excited about.
Niamh: How has the competition evolved since it was founded in 2018?
Andrew: In previous years, submissions had to be a Scottish premiere. This year we are waiving that stipulation. As long as the film wrapped production after 1st August 2021, we can accept it.
We have expanded our award categories so they don't just focus on age grouping but also, create spaces for those that do not have access, or interest, in traditional educational pathways.
We are always evolving, trying to better our accessibility, secure better prizes, and find the best in new filmmaking talent.
After talking with Andrew, it is clear that New Visions is a great starting point for young filmmakers no matter where or when they are starting from. It was encouraging to hear that the competition has evolved over time to suit the needs of young people by expanding award categories and changing submission rules. Although the aim of the competition is to facilitate filmmaking, it also helps young filmmakers tap into a community by creating contacts and so, paves the way for future industry professionals.
As Andrew so wonderfully put it, all it takes are friends, a camera and, an idea.
Andrew Campbell (he/them) interviewed by Niamh Carey-Furness (she/her) and edited by Niamh Carey-Furness (she/her) for The Film Dispatch. The submission deadline for New Visions Short Film Competition is Sunday 22nd of May at 13:00.