This blog was authored by the whole Suicide in/as Politics team: Amy Chandler, Ana Jordan, Hazel Marzetti, and Alex Oaten.
Today it is World Suicide Prevention Day (10th September), which has been held since 2003. Each year has a theme, which has evolved from the 2003 'Suicide can be prevented!' to this year's (running to 2023): 'Creating Hope Through Action'.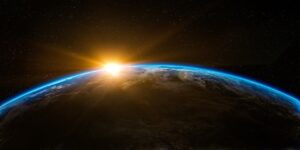 For our purposes on the Suicide in/as Politics research team, WSPD is an important date; one that underlines the relevance of politics to thinking about suicide, as well as suicide prevention. Indeed, in WHO Public Health guidance, this relationship is explicitly emphasised:
"World Suicide Prevention Day, on 10 September, organized by the International Association for Suicide Prevention (IASP), World Mental Health Day on 10 October, organized by the World Federation for Mental Health (WFMH), or other international or national occasions could be used for advocacy purposes and demonstration of political commitment" (p. 11 emphasis added).
What is especially interesting about the WHO guidance, is the list of ways in which 'political commitment' to suicide prevention might be demonstrated. This includes a range of actions and policy moves – allocating resources to training, ensuring a range of staff receive training, effectively monitoring and measuring suicide. Also mentioned, at the end of the list, is 'increased government efforts to tackle environmental, socio-economic, and other risk factors, and greater access to services'. The acknowledgement of environmental and socio-economic issues is interesting, because in many cases suicide prevention policies tend to focus more on the individual than on the wider social, political and economic context; with suicide too often understood as "individualised … pathologised [and] depoliticised" (Marsh, 2010, p.219 and see Fitzpatrick 2021). Politics, via public policy, can affect suicide rates (see Mills, 2017). Suicide prevention policies themselves construct suicide in specific ways (Bacchi 2016; White 2017), for example by focusing on training individuals to 'spot' people suffering from suicidal thoughts and signpost them to clinical support, rather than addressing the broader structural factors that have already been widely identified as contributors to suicidal distress.
This WHO list is therefore fascinating to us, as we have just completed an initial analysis of the UK's suicide prevention strategies, in both the UK and devolved administrations over the last decade. In each of these prevention strategies – key political documents – we have found a special focus on improving training for staff and improving access to mental health services. However, while mention is made of risk factors, and of potentially 'important' groups, little is added to how these may be measured (notably, the ONS only this year released any data regarding suicide and ethnicity – link to Emily's blog). Further, as noted above, there is only passing mention made to the impact of socioeconomic or other inequalities (e.g. geographic). However, it is well established that the UK has significant inequalities in suicides relating to both socioeconomic status, and to geography – rates of suicide are higher in Scotland, highest in Northern Ireland, and comparatively much lower in England. In addition, within England, rates are higher in the North.
Undoubtedly, the impetus behind World Suicide Prevention day is positive in intention. Suicide prevention work – research, practice, actions – are designed in most cases to stop suicide deaths, prevent grief, and out of a hope that somehow the misery and distress understood to precede and follow suicides might be lessened. World Suicide Prevention Day may serve as an important focus point for raising awareness around suicide and, potentially, for recognising that suicide is a political issue, which may in turn encourage political action/mobilisation. However, some recent research has begun to question the 'prevention imperative' (Tack 2017). This is difficult to articulate, not least on a day where we are supposed to be 'creating hope through action'. However, it is also important to consider unintended consequences of responses to suicide which centre prevention. For instance, in our analysis of suicide prevention policies in the UK, we are finding that suicide prevention often comes to focus on a fairly narrow set of activities, such as providing mental health care and removing access to means. This entails a focus on the prevention of acts of suicide, with the hope imagined to be around preventing a particular death, echoing perhaps the hope held by many bereaved by suicide who may desperately wish things might have been otherwise. However, with this focus comes much less regard or attention paid to actions which might create hope in broad populations, for instance via non-judgemental provision of welfare or support in unemployment, access to housing that is safe and affordable, or provision of strong policies supporting gender equality, and the protection of the rights, safety, and personhood of LGBT+ people.
So how can we address this year's theme and create hope through action? Hope itself can be a political action (Ahmed, 2014): not the benign sort of hope where you hope the weather will be nice enough tomorrow so you can hang out the washing, but the kind of hope that is active, demanding, determined and audacious (thank you Obama). Whilst World Suicide Prevention Day provides an opportunity to think seriously about how we understand and respond to suicide, it is what we do tomorrow, and the next day, and the day after that, that enacts the possibility of hope. While questioning dominant narratives about prevention may make things sound "hope-less" when compared with the (understandable) emphasis on being 'hope-full', we suggest that there is scope for a critical politics of hope. Such a critical politics would entail a balance between interrogation of simplistic "solutions" which reflect an equally narrow understanding of the "problem" of suicide (Bacchi 2016) and calling for changes to social and political structures that could make lives more liveable.
Ahmed, S. (2014). The Cultural Politics of Emotion. Edinburgh: Edinburgh University Press.
Bacchi, C. (2016). Problematizations in Health Policy: Questioning How "Problems" Are Constituted in Policies. SAGE Open, 6, 2158244016653986.
Fitzpatrick, S.J. (2021). The moral and political economy of suicide prevention. Journal of Sociology, 14407833211001112.
Marsh, I. (2010). Suicide: Foucault, History and Truth. Cambridge: Cambridge University Press.
Tack, S. (2019). The Logic of Life: Thinking Suicide through Somatechnics. Australian Feminist Studies, 34, 46-59.
White, J. (2017). What can critical suicidology do? Death Studies, 41, 472-480.
(Image by Arek Socha - qimono via Pixabay)
(Image by Arek Socha - qimono via Pixabay)
(Image by Arek Socha user - qimono via Pixabay)
Share