Little France Pride March
Little France Pride March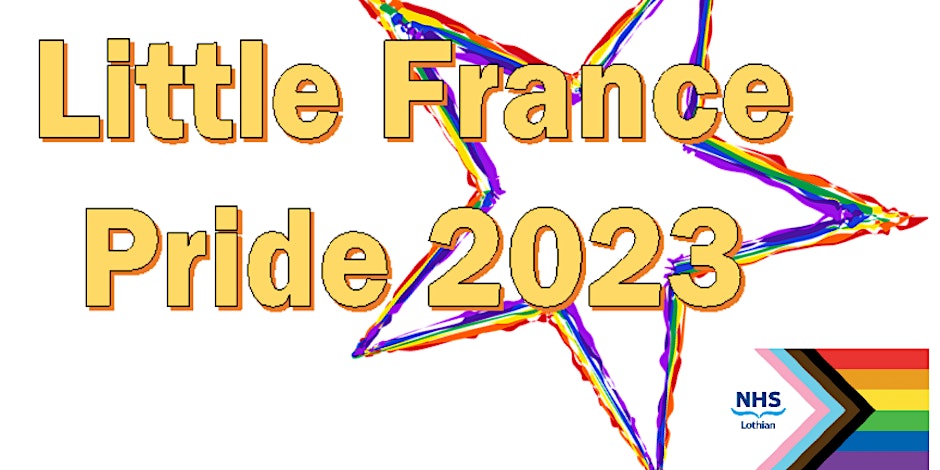 Another exciting event is coming up very soon – on Friday, 2nd June. Children's Services, in collaboration with the Edinburgh Children's Hospital Charity and other support organisations, are working towards achieving the LGBT Charter Status.
In celebration of Pride Month, and in conjunction with the LGBT+ Staff Network and the team at RIE, they are planning the first Little France Pride March. All are invited to participate in the march along the Wellbeing Walk at 13:30. Show your pride with flags, banners, and face paint!
Moreover, there will be stalls from the staff networks on campus within the Chancellor's Building reception from 13.00 to 15.00. If you can't manage the full 1-mile walk, you can pop along to learn more about the support available for LGBTQI+ staff and the role of allies.
Our colleagues from the University of Edinburgh will be joining us, as well as our friends from the ECHC, NHS Lothian Charity, and Radio Lollipop. They are all collaborating with Staff Wellbeing to make the afternoon special.
Outpatients who are able to undertake the walk are welcome to join in, and there will be other opportunities throughout the month to support everyone on site – more details to follow.
The event isn't ticketed, but it will be helpful for the organisers if you could register your intent to attend here. This will assist with planning for the number of attendees.
Share