Edinburgh LGBT+ Medics Society Event: 'Tell Me About It'
Edinburgh LGBT+ Medics Society Event: 'Tell Me About It'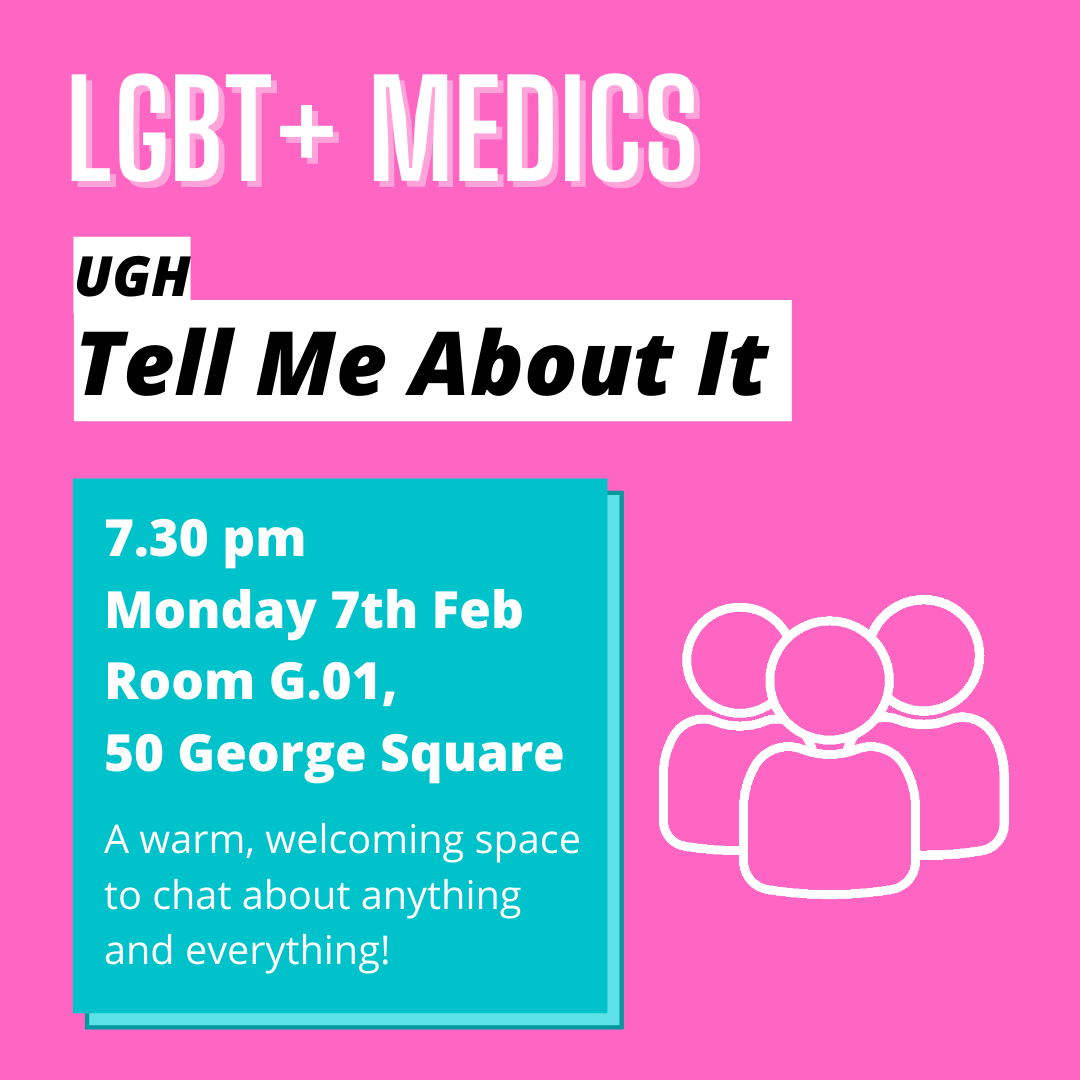 Edinburgh LGBT+ Medics Society invite you to our first event of LGBT+ History Month – 'Tell Me About It'.
Meet us in Room G.01, 50 George Square at 7.30pm on this Monday 7th.
This is a great opportunity to meet members of our society and build connections with LGBT+ people and allies across the year groups. It's a very casual and no-frills event providing a safe space for people to meet and talk about anything and everything.
We'd love to see you there,
Many thanks
Zac
Zac Finch (he/him)
Secretary
Edinburgh University LGBT Medics
Share