Staff Pride Network [ONLINE] events: Virtual Socials
Staff Pride Network [ONLINE] events: Virtual Socials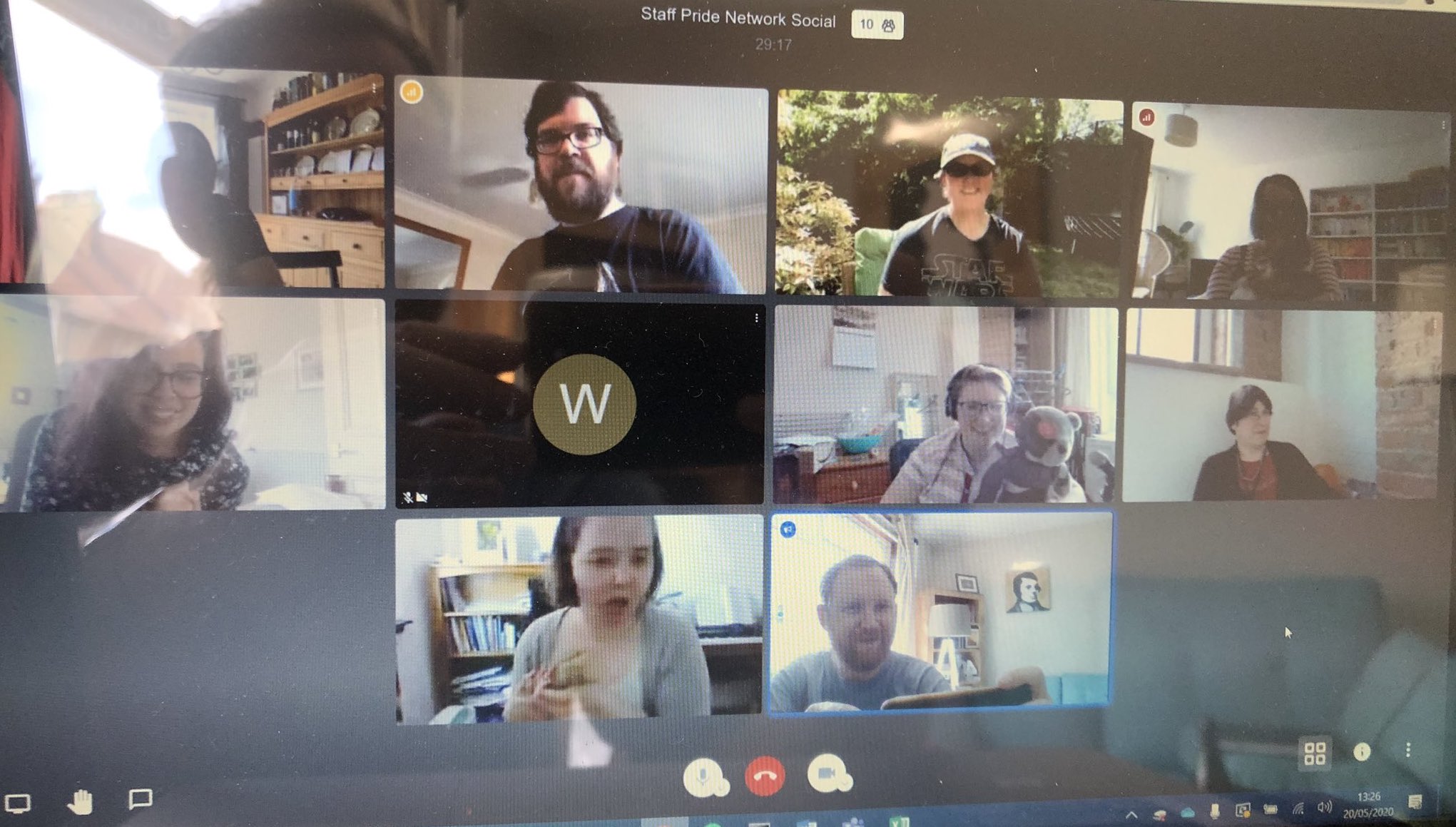 This is a regular weekly Wednesday lunchtime coffee meetup 1-2pm & once a month (on the first Friday of the month) our evening social event (BYOB) 6:30pm-late.
Please drop in with a coffee and meet your LGBT+ colleagues and ask a committee member those questions you've been dying to have answered!
This event is open to all LGBT+/ally staff (or PhD students) of the University of Edinburgh.
More generally we have a broad range of people attending of all ages, disabilities and social abilities so please feel welcome to join us.
If you are nervous at all and would like to meet up with one of us first then please get in contact via our social media outlets or via email: staffpridenetwork@ed.ac.uk
For the duration of 'the event' we shall be meeting online via a video chat service (Jitsi) as it does not require a login, is browser-based (Chrome recommended) and is open-source.
Join the meeting: https://meet.jit.si/StaffPrideNetworkSocial
Mobile apps are available (Room Name: StaffPrideNetworkSocial):
iPhone App: https://itunes.apple.com/us/app/jitsi-meet/id1165103905
Android App: https://play.google.com/store/apps/details?id=org.jitsi.meet
Those without internet/smartphone/laptop can join by phone instead (standard charges apply), tap this: +44.121.468.3154,,507231970#
Please open the chat from the bottom left and you can add a nickname so people know who you are if not using a camera.
Note: Audio settings are found in the bottom right (three dots icon) under settings to check you have the right mic and speaker setup.
Share