Reading Time:
7
minutes
Lorna Rose Treen and Jonathan Oldfield

are

Pillow Talk

. They tell stories that are a bit funny and a bit sad and everything else in between. They met at the University of Edinburgh as members of the Improverts and, after creating the dark comedy clowning duo Jam Sandwich for the Edinburgh Fringe Festival in 2016, formed Pillow Talk.

When lockdown happened they were preparing for their next shows in front of live audiences.
Lorna
Degree: Philosophy (2017)
Current treasured object: The coffee press
Song of the moment: I Dig You by Demis Roussos
Making something, or engaging with something escapist lets your fantasy take you somewhere other than that flat.
Most of my work was in physical comedy, to a live audience in the same room as me. I had a show set for Brighton Festival, and plans for my 7th year at Edinburgh Fringe getting into gear. Of course, none of that could happen anymore.
At first I felt a bit at a loss (artistically and financially) and pretty unproductive. Luckily Jon and I are living together, which is useful when it comes to creating in these times. I started FaceTiming my niece who's living in Nairobi, and reading to her.  After a week, we started writing short stories, and then it eventually grew into an idea of recording these, adding in some activities, drawings and questions, and finding a place to distribute them.
We saw the Corn Exchange Newbury was doing a call-out for artists across the country, to create work for families throughout the lockdown. We'd heard they were a wonderful company, supporting thousands of artists, and creating genuinely great stuff.
Lockdown is an anxious time. Personally, it's already had quite a toll on my mental health, and escapism, has always been my release. Through comedy, improv, drama, theatre, music, drawing… staying creative feels like a cleansing bath to my brain. We live in a small flat in South London, without a garden. Making something, or engaging with something escapist lets your fantasy take you somewhere other than that flat. I really wanted to use my skills, to do something to fuel this creativity in families.
I hope that our stories and activities will help children to continue to explore their imaginations. I want children to keep being stimulated to make, and to ask questions about the world around them. We're asking contributors to send pictures of their responses to the stories, and we intend to kind-of build a time capsule type thing of this period. The limitations of this project – having to make everything at home, with no live audience, is also helping me to learn new skills and expanding my practice. Post-lockdown, I think our thoughts about interaction with art will have changed. I'm desperately sad to see all live theatre stop, but also slightly excited to see how we have all responded to this situation.
I started an Open University philosophy course on the philosophy of imagination the other day because I missed Edinburgh so much. One of my favourite courses was the philosophy of fun. I remember having a really intense debate about what we define as 'play'. Philosophy shaped who I was. It taught me how to make connections between the small things and the bigger things. Performing with the Improverts was also a big part of Edinburgh for me. Learning how to improvise, and learning that I was funny. Before uni I'd internalised so much sexism. I thought women weren't funny. By the end of uni, I was writing my philosophy dissertation on women being silenced in comedy, and going off to clown school.
The city is also the most beautiful place in the world. I miss that.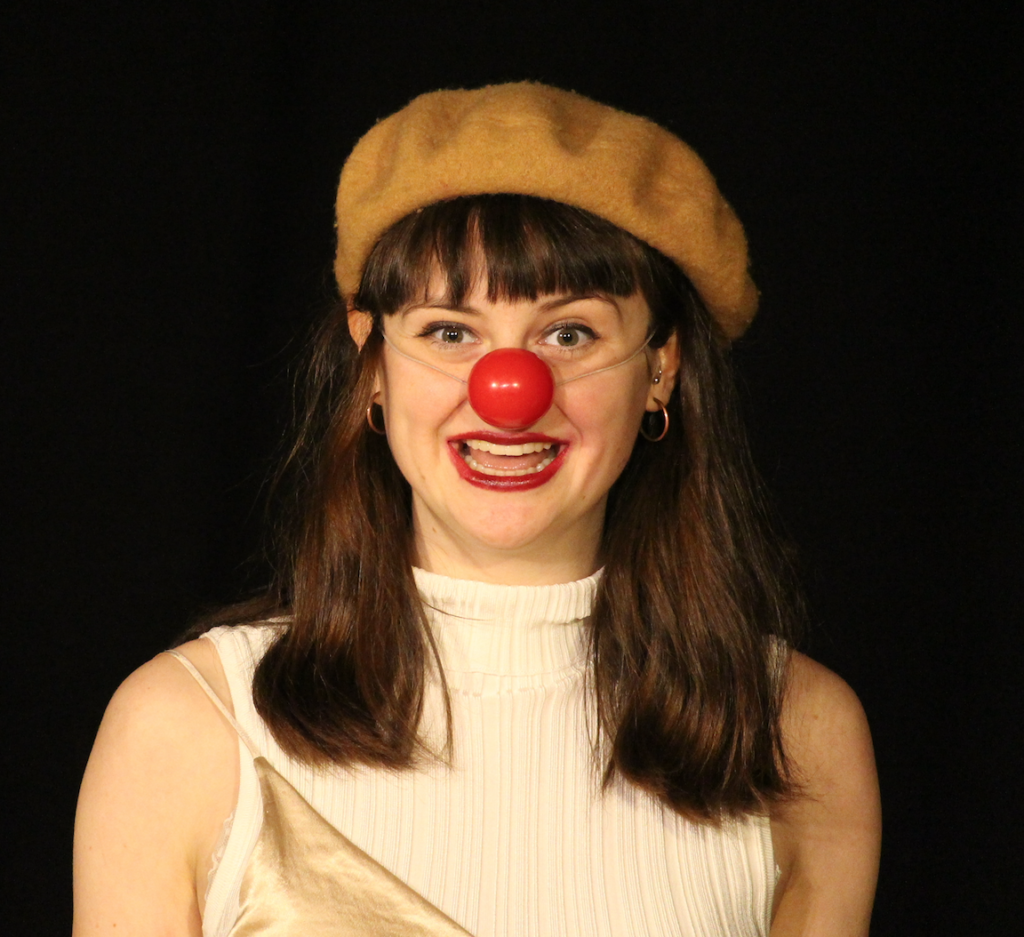 Jonathan
Degree: Spanish and Italian (2016)
Current treasured object: The good cooking pan
Song of the moment: Time Stands by Nathaniel Rateliff
A lot of our comedy and theatre before Covid-19 was focused on the idea of shared escapism and group imagination, and it definitely took us a while to work out what role this serves during lockdown.
About three months ago we launched Pillow Talk Theatre; focussed on making theatre, live comedy shows and workshops on improvisation and clown. But, like a lot of people working in the arts, we suddenly found ourselves without any work and unable to get people in a room anymore. Whilst in self isolation, we started writing little stories to keep creative every day, then when we saw the Corn Exchange Newbury had put a call out for digital commissions, we jumped on the idea of taking them further. We realised that quite a lot of families were without the cultural spaces that so often entertain and educate their children, so we built a series of short, escapist stories, to act as springboards for activities around the house.
There have been a few artists call outs since Covid-19, and the Corn Exchange in Newbury's seemed like a great initiative focussed on values that we cared about. Katy, from the Corn Exchange, was saying today how an odd upside of the current situation is the ability to make virtual connections between theatres and artists that wouldn't ever have been possible before. New, digital work is being programmed that had never before been conceived.
A lot of our comedy and theatre before Covid-19 was focused on the idea of shared escapism and group imagination, and it definitely took us a while to work out what role this serves during lockdown. As we got more stuck inside, and more stuck to our screen, we realised we were quite keen to provide an avenue through which individuals and whole families could continue to create and explore together.
We're recording and audio recording the stories alongside the written version, and we're keen for them to be consumed in a variety of ways. Also, on quite a simplistic level, I'm pretty sure if I was a parent I'd be running out of things to do with my kids by now. So we're really pleased to be able to help families fill the day, in our own way.
We're hoping to bring a bit of joy and imagination to families in lockdown. We're collaborating with some illustrators, who are dotted around the world, to provide some drawings along with the stories and activities and we're hoping to be catalysts for a variety of artistic responses from children. So hopefully, if they read our story and see the illustration, they'll be able to write their own story, draw a picture, build a sculpture – anything really! We're asking parents to share some of their children's creations with the hashtag #dreamOUT so as long as people keep sharing their responses, then the project can keep on going!
I genuinely miss living in Edinburgh so much, and was hugely changed by my time in the city. I studied Spanish and Italian and spent some time acting on my year abroad. I also did (sometimes far too much) theatre with Bedlam, the Edinburgh University Shakespeare Company and the Improverts. I have worked in film and theatre here in the UK using my languages and feel very lucky to directly see how my degree has shaped how I work now.
Some of my fave memories are of the Meadows in the summer, the Edinburgh air sometimes randomly smelling like Cheerios, and (I'm not sure if this is still there) but the language library at the top of David Hume Tower with the best secret view of the whole city.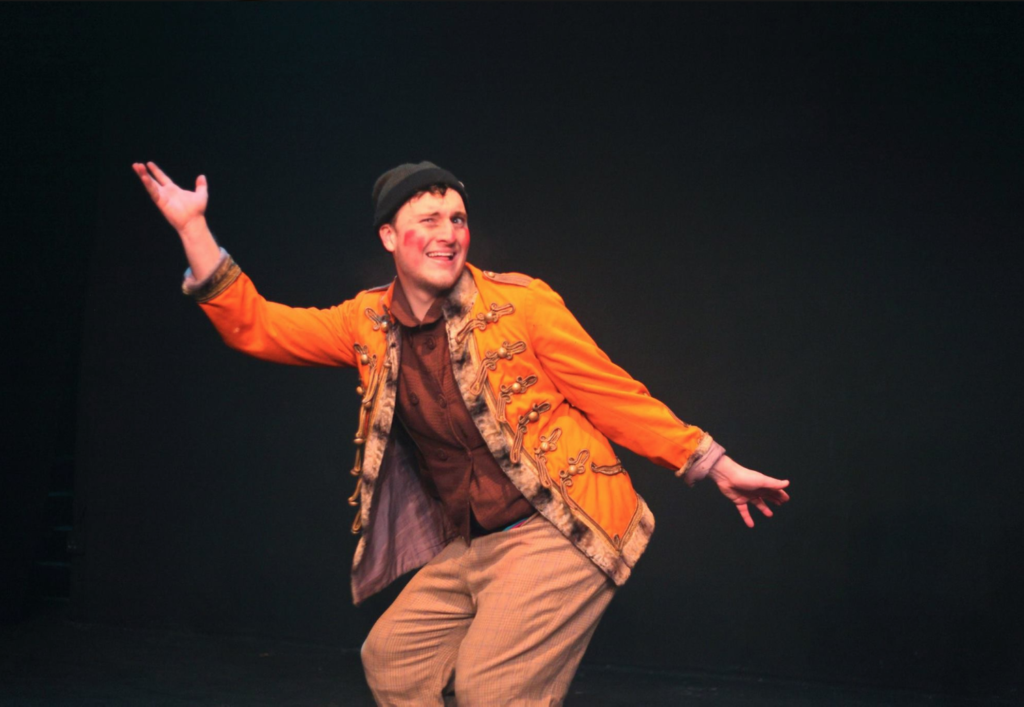 #dreamOUT
Every week on the Corn Exchange Newbury website, Jonathan and Lorna; the Pillow Talk storytellers, provide families with a short tale to engage children and inspire adults. Along with the story, there are three questions to think about, three ideas for fun activities to do at home, and one special illustration. Story 1 – Lesley included an illustration by Edinburgh College of Art graduate Will Hughes.

Will
Degree: Illustration (2017)
Current treasured object: My bike

Song of the moment: The Old Wagon Way by Sam Sweeney
In my book, anything encouraging people to draw and think of stories is something good!
I am friends with Lorna and Jon and, as I am a children's illustrator, they asked if I would like to do an illustration for the first of their stories that was going to be released. It sounded like a good project and I was really happy that they were picked to do it. It is great that places like the Corn Exchange Newbury are commissioning work for young writers, actors and artists in a time where work like that could be scarce. Great that they are encouraging imaginative and creative work, and great that it will be making new, funny and exciting stories and activities for children who will have lots of spare time.
When Lorna and Jon asked me if I would like to do the illustration they said they wanted a picture that encouraged children looking at it to draw something themselves. In my book, anything encouraging people to draw and think of stories is something good!
It has been nice to see how things have adapted instead of just stopping. I was supposed to be taking part in the Big Dog Children's Book Festival in Dumfries this weekend which, instead of being completely cancelled, has become an entirely online week of events where the authors and illustrators taking part have all recorded videos. Although I was really disappointed not to be doing the event in person, it was quite fun thinking of how to make a video version of what I would do in a book festival.
Will Hughes is a freelance illustrator and cartoonist from Malvern in Worcestershire. His first children's book What Not To Give An Ogre For His Birthday was published in July 2019 by Little Door Books.