This week's debate theme is about whether we will fall in love with using plastic in the future.  For businesses, plastic is definitely a perfect material. Plastics are cheap, light, reliable, easy to form and insulate. Natural materials can do one or several of them, but there is almost no one that can combine these advantages. That is also the reason plastic is almost impossible to be replaced. The biggest problem is, people's lives rely on plastics to an unimaginable level.
If there is no plastic, we will starve. In this era, the combination of plastics and agriculture has reached an extremely level. Without plastics, the entire agricultural production system would collapse suddenly, followed by a famine that affected billions of people.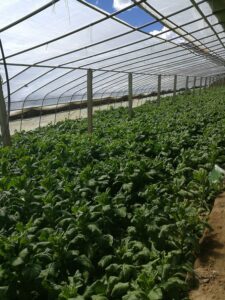 Plastic film above agricultural greenhouse.
The black pipe is called a drip irrigation belt, which can accurately deliver water and fertilizer to the roots of the crops, avoiding the waste of water resources and saving more than 95% of water compared with traditional irrigation methods. Yes, this is also plastic.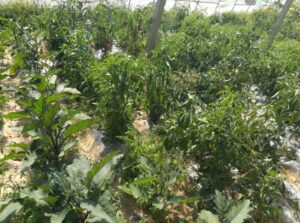 This is a land that is about to be eliminated, covered with mulch. If you don't use mulch, it is impossible for one person to plant so much land, you have to manually weed. Otherwise, we have to use a lot of herbicides, causing serious pollution.
……
The point is, because of its excellent properties, plastics have no alternative materials for agricultural applications and more other industries. The plastic bags we use every day are only a small part of the plastic industry.
So what should we do? Inaction? Of course not, this does not meet our long-term development goals. Choose alternatives? It's difficult and requires a lot of money and time support. Choose to send to another country? Just relying on your own power to transfer the error is not only more immoral, and the result will not change.
I think what is worth trying: to find a better way to recycle. Don't forget, the excellent attribute of plastics – it can be recycled. Even if it is difficult, it is still currently a better method for processing waste plastics than other methods. Today, many countries, including us, are actively looking for better recycling methods. And we have already seen these fruitful efforts.
Figure1.2.3 Internet users in China