This week's task is really exciting – upcycle plastic bottle into something new. So –  I made a brand-new hair tie with a pepsi bottle!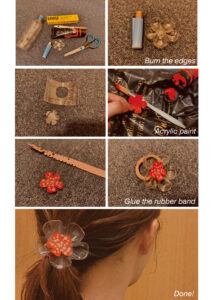 I have always been enjoyful to buy accessories, but in fact, I wear them very few times. Most of the accessories are made of heavy metals, which are a huge burden on the environment. I think that gave me a sense of guilt, if I just want my look of the day looked to be less boring, but have to pay a huge price for the natural environment, I am not sure if it is worth it. Especially in the fast fashion industry, you can buy mass-produced cheap metal accessories at very low prices.
Many luxury brands have already started to use plastic to make ready-made garments. The finished product is visually wonderful, but its practicality is still controversial.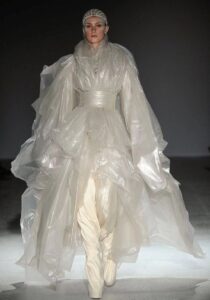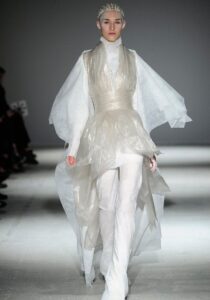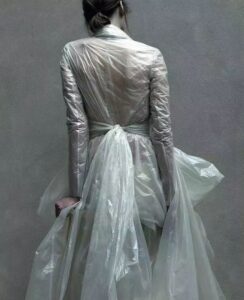 However in the accessories of plastic materials, the available space is very large. The designer FABIANA GADANO made the recycled PET plastic bottle material into a jade-like texture: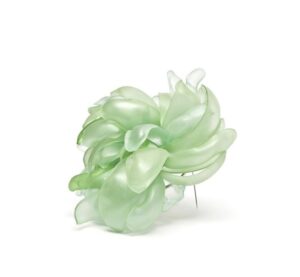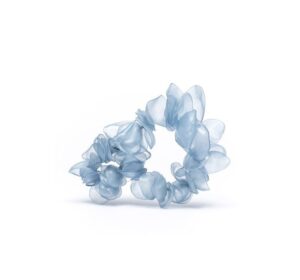 Also using recycled plastic, KARIN ROY ANDERSSON has made a different texture: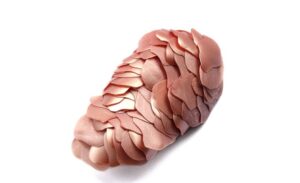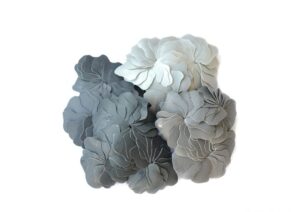 These things have changed people's perception of waste materials. Although waste is cheap, it does not mean that there is no texture. Designers can change the shape and collocation of the waste, so that the waste can be revitalized.
Nowadays modern jewelry design pays more and more attention to design other than modeling. Because the change of materials has played a role in the transformation and more exploration of future design possibilities, more importantly, creative jewelry design can stimulate people's inner feelings about design.
I think the significance of using non-jewelry materials to make accessories lies in:  breaking through the heavy metal dependence of traditional design jewelry; by changing the existing state of familiar objects, reorganizing, and re-developing, the aesthetic meaning of people's cognition of daily things can be changed.
So if I have to answer the question – do you want to make another object the same as the one I just made, I would say yes,  I enjoy the process of making it, and I hope more people can appreciate the beauty of recycling waste.
1.Gareth Pugh 2014
2.Maison Martin Margiela 1998
3.Jewelry design by FABIANA GADANO
4.Jewelry design by KARIN ROY ANDERSSON