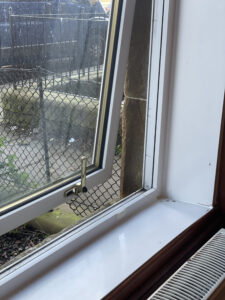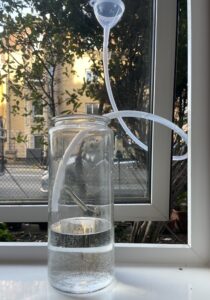 Here is the recreation of the snow coming into my room using rain water. Rain water does not have the same effect as it doesn't represent loss in my mind but the fact that I don't have the original documentation of the first trial of this idea, is ironic. Seeing I had to recreate it because I lost the original, could be relevant. Loss
These three images are of the original melted snow from the first experiment. I have retaken images of it here with the lid to the jar closed, un-latched and wide open. I am not sure what I was doing when doing this but I think each one says something completely different. Still to figure that out I think.
In both it was important to me that the liquid was collected in a see through container (like the box from my first idea) to represent the blurred lines of private and public aspect of a traditional gallery institution (white cube).