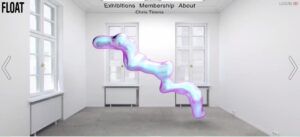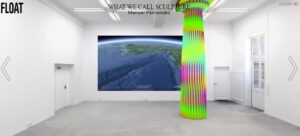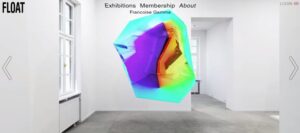 WHAT WE CALL SCULPTURE
The show focuses on the possibilities of sculpture through the use of digital tools in the context of Internet and the exhibition possibilities of the online medium. Since the advent of video games and the Internet, the notion of actual physical space has been complemented by the existence of virtual spaces, built using code and 3D software where graphics you can see on the screen not only occupy a physical space as storage on a hard disk,but through contemplation or interaction with simulated spaces we can perceive aspects as size, material and volume, all typical of traditional sculpture.
From Mario Bros for Nintendo 64 in the entertainment industry, through social networks like Second Life, to come up with new ways in which we perceive the real world using simulators such as Google Earth, the products generated by 3D software tools have changed dramatically shaped the way we relate and understand the real space, so much so, that an architect can now recognize the version of AutoCad with which a building is designed.
What we call sculpture is a collection of works that use sculpture procedures, installation, intervention, etc. as a means of digital experimentation to develop artistic strategies online.
Chris Timms
Francoise Gamma
Kareem Lotfy
Manuel Fernández
June 15, 2013
Hauptbahnhof Offenbach
Curated by Manuel Fernandéz