Biography
Using Earth observations to research human wellbeing in rural spaces
Peter K. Hargreaves, Tutor and PhD candidate in Atmospheric and Environment Sciences
Background: I'm an interdisciplinary PhD student at the University of Edinburgh. I work with remotely sensed satellite imagery and relate this to household survey datasets and measures of rural poverty and development to explore the role that remote sensing can play in future socio-ecological monitoring systems. The aim is to build understanding of how we can develop fine resolution remote sensing methods in order to improve the spatio-temporal understanding of poverty and development within and between different socio-ecological systems. I am currently constructing a household panel dataset for a region in southern Mozambique and working with very-high resolution imagery to proxy different measures of multi-level rural wellbeing through time.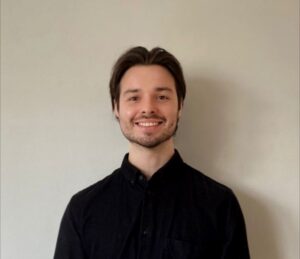 Research Groups: I am based in the Global Change Research Group within the School of Geosciences, where I am part of two research teams: the Geospatial Livelihoods Group, and the LANDteam.
Teaching: I am an Associate Fellow of the Higher Education Academy (AFHEA) and I teach on various undergraduate and postgraduate courses across the School of Geosciences. Current teaching responsibilities include Human Dimensions of Environmental Change (MSc) and Applied Research Skills in Environment and Society (MSc). These are both core modules for the Environmental Sustainability MSc. I have also worked as part of  a team to produce an online course  titled 'Earth Observation for Sustainable Development Goals' (EO4SDGs), as part of the Edinburgh Futures Institute DSTI Initiative. This course is running for a second year in May 2022.
For more information about my PhD research please see the section entitled Research. Here is a paper and blog post by myself about how Earth observation data can be leveraged for supporting sustainable rural development. Within the paper we present a road map of where the EO discipline should be moving in support of socioeconomic data for the SDGs.
Otherwise please feel free to get in touch.
Contact:
You can email me at: Peter.Hargreaves@ed.ac.uk
Twitter: @_PKHargreaves
Alternatively you will find me on:  ORCID  GitHub   Research Gate       LinkedIn