People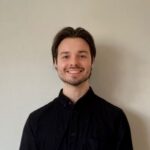 Peter's research focuses on the operational integration of satellite Earth observation into analysis of rural socioeconomic conditions. For his PhD, Peter is using very-high spatial resolution satellite imagery and relating this to measures of poverty and wellbeing derived from a household panel dataset in southern Mozambique. The ultimate objective of this research is to improve the spatial and temporal monitoring capacity of socioeconomic conditions across rural spaces. In particular, to support reporting for the Sustainable Development Goals. Peter is working with the Ecosystem Services and Management Program at the International Institute for Applied systems Analysis (IIASA).  Peter is also a tutor on MSc courses: 'Applied Research Skills in Environment and Society' and 'Human Dimensions of Environmental Change' and he is currently helping to design a new online course on Satellite data for sustainable development goals.  
_________________________________________________________________________________________________________________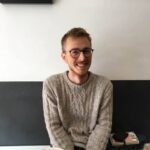 Sam is a third year PhD student researching the potential for using remote sensing as a tool to monitor ecological and social changes in agroforestry landscapes in the tropics, developing methods for mapping biodiversity, as well as exploring the links between remotely sensed farmland environmental metrics with poverty and community wellbeing. As part of his PhD he is working with the World Agroforestry Centre (ICRAF) to develop new metrics for monitoring trees on farms, to feed into the next generation of global biodiversity targets, which are currently being negotiated.
_________________________________________________________________________________________________________________
John Mutua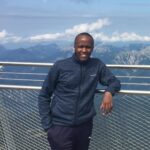 John is a first-year PhD student. His main research interest centres on how spatial analysis and environmental modelling can contribute to decision making in agricultural systems. For his PhD, he will use earth observation (EO) combined with local ground truth data to estimate livestock feed composition in East Africa. These will then be used to support more robust estimates of Green House Gas (GHG) emissions from the livestock sector in East Africa. John is supervised by Dr. Gary Watmough from The University of Edinburgh's School of Geosciences, Dr. Timothy Robinson from the Food and Agriculture Organisation of the United Nations (FAO) and Prof. Alan Duncan from the Royal (Dick) School of Veterinary Studies and the Global Academy of Agriculture and Food Security. Prior to his PhD, John worked as a geospatial analyst with the Alliance of Bioversity International and CIAT.
Twitter: JohnYumbya
_________________________________________________________________________________________________________________
Philipp Barthelme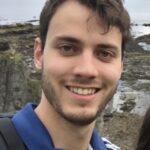 Philipp will join the group in October 2021 working on the SENSE CDT Funded project exploring the impact of humanitarian mine clearances on tropical forest carbon storage –  Philipp will work with myself and Iain Woodhouse at UoE, Dominick Spraklen from Leeds Uni and CEOBS (The conflict and environment observatory) will be the Case Partner.
_________________________________________________________________________________________________________________
Affiliated Members

Lesley is a geospatial scientist  whose latest project whilst a postdoctoral researcher at the University of Edinburgh has focussed on fire safety in informal settlements in South Africa. She has a PhD in Environmental and Geographical Science from the University of Cape Town and has extensive experience working in South Africa. Her previous research has focussed on natural resource mapping and monitoring using remote sensing, with a particular focus on water. Lesley has worked for research councils as well as a groundwater consultancy and a nature conservation agency in South Africa before lecturing in GIS in Environmental Management at Glasgow Caledonian University. She is interested in research which combines her technical geospatial skills with socioecological outcomes. As part of the Geospatial Livelihoods Group, Lesley worked on the
Covid-19 project in Bulawayo
 and is involved in the Theme Development Fund project looking at human livelihoods, wildlife conservation and community based natural resource management in Botswana.
________________________________________________________________________________________________________________
Dr. Charlotte Marcinko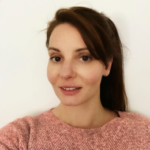 Charlotte is a research fellow within the School of Engineering at the University of Southampton. Her research interests lie in the integration of cross-disciplinary data to enhance our understanding of human-natural systems and provide effective information for policy makers. She is currently working on the 'Opportunities and trade-offs between the SDGs for food, welfare and the environment in deltas (SDGΔ)' project. This project works across scientific disciplines to understand the complex processes affecting the environment and rural populations living within the Indian Sundarbans. Charlotte's research focuses on the analyses of an extensive array of environmental, biological, and socioeconomic data using a wide range of statistical and modelling methodologies. Charlotte and Gary have co-authored a forthcoming book chapter together 'Towards achieving the UN's Data Revolution: Combining Earth Observation and socioeconomic data for geographic targeting of resources for the Sustainable Development Goals' which will be published in Dunn and Balapraksah (eds) Data Science Applied to Sustainability Analysis.
—————————————————————————————————————————————————————————————————————–
Past Members
Hollie Black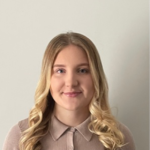 Hollie worked as a research intern in the summer of 2021 working on the SENSE funded Research Experience Placement (REP) internship programme. Hollie is a student going into her final year of studying a Masters in Mathematics and Statistics at the University of Strathclyde and is interested in pursuing a career in research. Hollie helped us to downscale the Children's Climate Risk Index (CCRI) for Uganda and Tanzania.
Hannah Young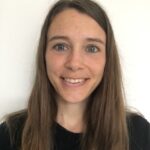 Hannah worked as a PDRA on the UNEP – STRATA project, developing a global mapping tool to monitor climate and environmental stresses, conflict and socio-economic vulnerability, in collaboration with UNEP and Earth Blox. Hannah was previously a postdoctoral scientist at the University of Reading, where her research spanned seasonal weather forecasting for East Africa, climate impacts on food security in Namibia, and the impacts of climate change on sweet potato production in Uganda. Prior to this, she completed her PhD at the University of Reading, investigating the role of attributing extreme weather events to climate change in national and international climate policy, focussing particularly on flood risk in Senegal. Hannah also has experience in the private sector, where as sustainability engineer for an agricultural technology company she worked with teams of software engineers and scientists to integrate understanding of sustainable agricultural practices in a decision-making tool.