Gary Watmough's Personal Website
Dr Gary Watmough, Interdisciplinary Lecturer in Land use and socioecological systems
Research and teaching in geospatial livelihoods and sustainability in the School of Geosciences.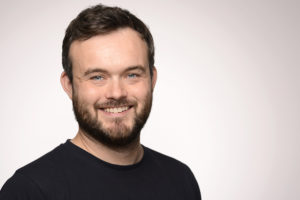 Research: Gary is interested in the use of geospatial technologies such as satellite imagery to study human livelihoods and wellbeing.  He is particularly interested in developing methods for using satellite imagery to map and monitor aspects of human livelihoods and how this could be used to support the targeting of resources and finances to areas that are in specific need.
Current research projects as principal or co-investigator
(1) Child poverty and access to services a Data For Children with UNICEF Collaborative Project
(2) Population Density Estimations using Building Footprint Identification a Data For Children with UNICEF Collaborative Project
(3) STRATA: UNEPS Earth Stress Monitor
(4) Development of a Childrens climate risk index a Data for Children with UNICEF Collaborative Project.
PhD Opportunities: Places for September 2021 have now been filled, places for September 2022 will be advertised later this year. If you would like to discuss opportunities, ideas for research projects or funding please email.
Teaching: Current teaching responsibilities include being the Programme Director of the MSc in Environmental Sustainability. Gary teaches the following postgraduate courses in 'Applied research skills in environment and society',  'Research practice and project planning', 'Case Studies in Sustainable Development', 'Principles and Practices of Remote Sensing', 'Earth Observation for Sustainble Development Goals'.
I have developed an EO4SDGs course with Prof. Iain Woodhouse and Peter Hargreaves from the Geospatial Livelihoods Lab. This will be an online course open to all to take (fee required). I am a tutor on the FutureLearn Observing Earth from Space MOOC
Service: Gary  is a member of the School of Geosciences Ethics and Integrity Committee and specialises in the using sensitive household survey data, GPS and high resolution imagery. Gary is also a volunteer with the Council for At-risk Academics (CARA) .  Gary was on the organising committee for the SPIE Space, Satellites and Sustainability Conference held online in September 2020.
Contact
Phone: +44 131 651 4447
email: gary.watmough[at]ed.ac.uk
twitter: GaryRWatmough
find me on Linkedin