Geospatial Livelihoods Research Summary
Geospatial Livelihoods Research Summary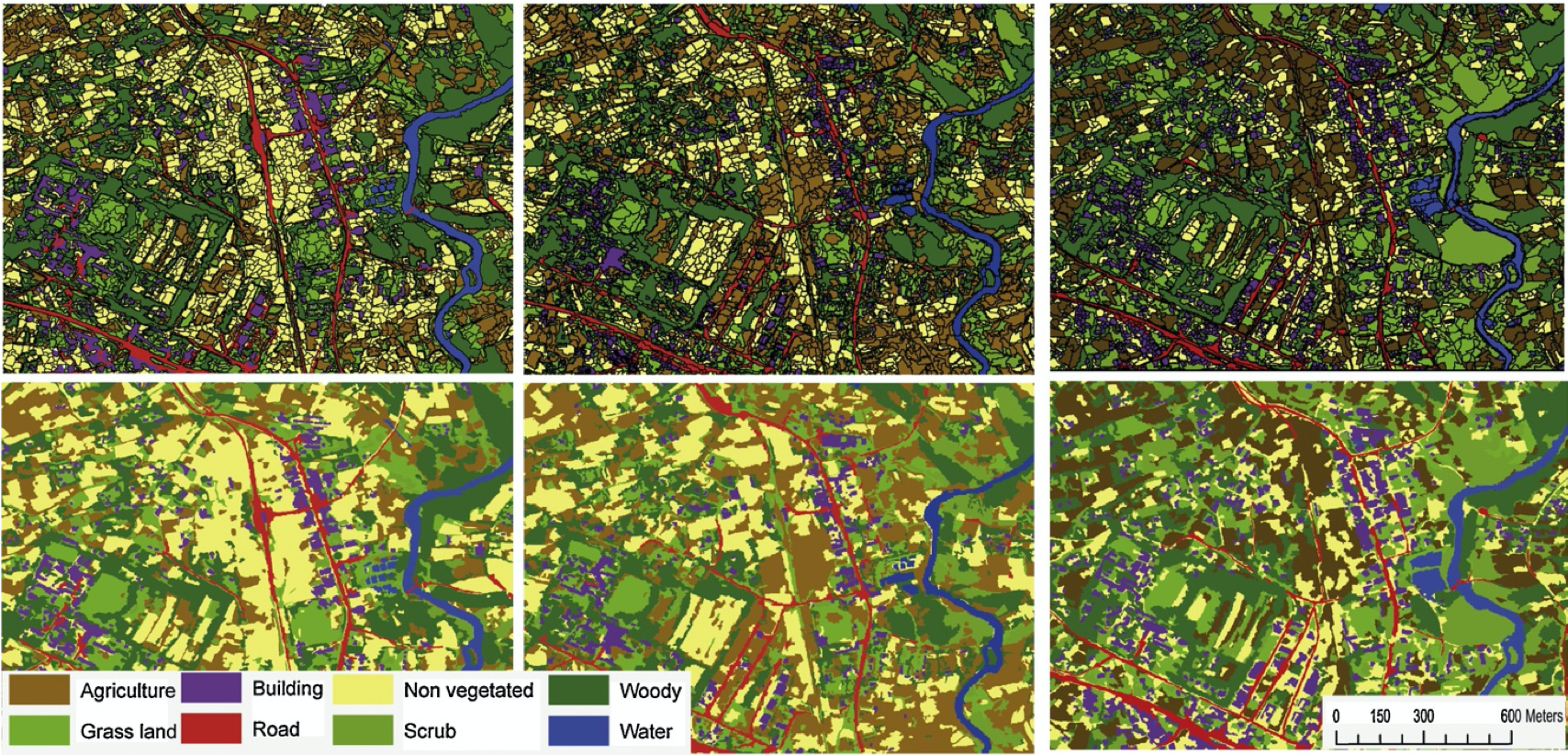 Dr. Gary Watmough leads an interdisciplinary group investigating the role that geospatial data and techniques can have in improving our understanding of rural livelihoods and wellbeing and how it can be used to help decision making and geographic targeting of development assistance and government resources.
Currently, we focus a lot of our efforts on examining how satellite data could be used to help fill in the data gaps that prevent the socioeconomic focused Sustainable Development Goals (SDGs) such as SDG1 (No Poverty) targets being met. I was interviewed for the Edinburgh Space Data Capital Podcast earlier in 2020 and it can be found here.  A lot of what i do is working with very-high spatial resolution satellite data and trying to identify proxies for rural livelihoods and some of this is detailed in a recent lecture i gave to the SENSE CDT PhD students:
PhD Students currently in the Geospatial Livelihoods Group
Peter K. Hargreaves (2018 – present) "Poverty in rural Africa and its relationships with environmental resources and ecosystem services" CASE Partner PhD with Dr. Stefan Fritz at the International Institute for Applied Systems Analysis (IIASA)  – follow Peter for more updates on this research – @_PKHargreaves
Philipp Barthelme joined in October 2021 working on the SENSE CDT Funded project exploring the impact of humanitarian mine clearances on tropical forest carbon storage –  Philipp will work with myself and Iain Woodhouse at UoE, Dominick Spraklen from Leeds Uni and CEOBS (The conflict and environment observatory) will be the Case Partner.
John Mutua joined the group in September 2021 working on the EPSRC DPT funded project titled:  Supporting Climate Smart Agriculture: Estimating livestock diets in support of improved estimation of greenhouse gas emissions for the livestock sector – a case study in East

Africa –

 John is supervised by myself along with Alan Duncan and Simon Fraval from the Global Academy of Agriculture and Food Security and Tim Robinson from The Food and Agriculture Organisation (FAO) of the United Nations.
Forthcoming PhD projects:
Monitoring and Evaluation of Sustainable Development Goals using Earth Observation and Artificial Intelligence in Rural Africa
Future PhD Projects:
PhD's for a September/October 2022 start have now been filled and funded. PhD's for a 2023 start will be listed here in due course.