Let's Talk LinkedIn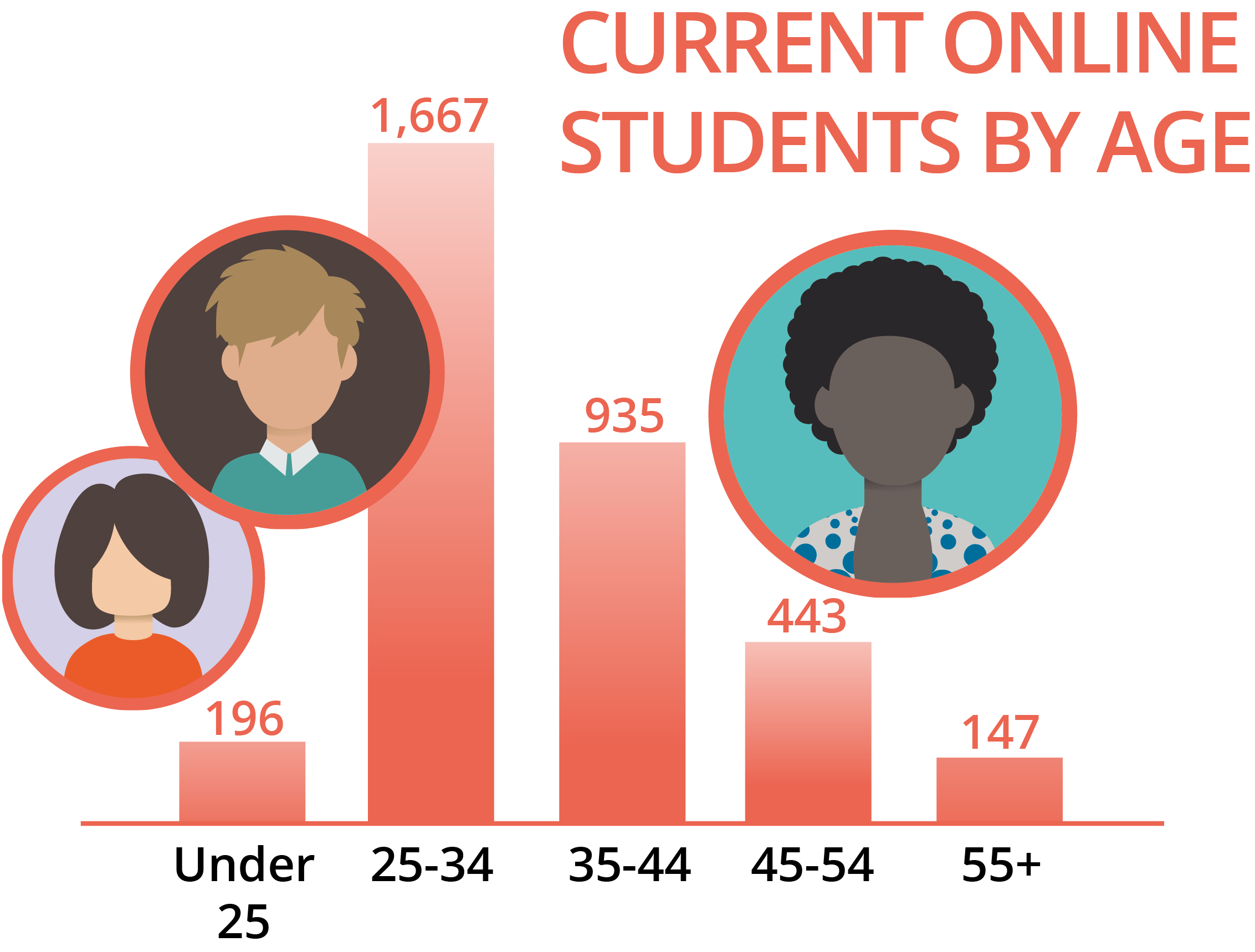 A Guest Blog post from Marketing Content Intern, Anna Mikhaylenko
It's no secret that the great power of social media management (SMM) plays a decisive role in strategically communicating the re-distribution of products, ideas and experiences in today's mediated and networked world. In our case, that product is graduate-level online degree programmes.
Get to know your audience
"So who are we looking for?" is the first question every marketer should be concerned with. While any digital SM platform of your choice works quite effectively with the younger audience who was born and raised in the age of accelerating technological change, things can get slightly more intricate when aiming to reach a more mature audience. By looking at this graph we can see that among the current online learners, the two age groups that stand out are "25-34" and "35-44":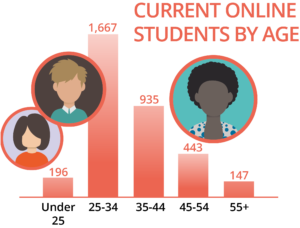 There is no denial that most SM experiences are very much about the age-based trends and objectives. This should bring our attention to the generational differences in understanding and engaging with the digital as well as various approaches to target SM marketing in a more detail-oriented way.
So how to best reach out to mid-career professionals? Well, LinkedIn is the answer.
Manage your audience
First launched in 2003, LinkedIn is an occupation-oriented digital service that connect people all over the world willing to advance their career prospects, acquire new skills, and expand their knowledge within the realm of academia and employment. Having done some research and analysed the competitors, our Marketing team decided to create a LinkedIn page for Online Learning in the University of Edinburgh. Our key aim was to create a highly professional space for a determined and goal-oriented audience. In order to increase the engagement rate and make the information easy to navigate through, we use precise descriptions, two to three hashtags per post, catchy infographics, useful video links (Ted talks/interviews) and even sector news posts.
Engage with your audience
It's been a few weeks now since we published our first post and the growing amount of followers, likes and shares demonstrate a high success rate. However, it's too early to jump to conclusions. And it's definitely hard to say whether LinkedIn will be the primary driving force for the new students to send their applications. But for as long as LinkedIn remains popular amongst working professionals and continues to keep the conversation flowing, it will remain a key component in our marketing component.
Do you want to be a part of the community?
Follow us: https://www.linkedin.com/company/university-of-edinburgh-online-learning/