Online Learning Myth Busting Series: Myth #1 – "Online degrees are really lonely"
Online Learning Myth Busting Series: Myth #1 – "Online degrees are really lonely"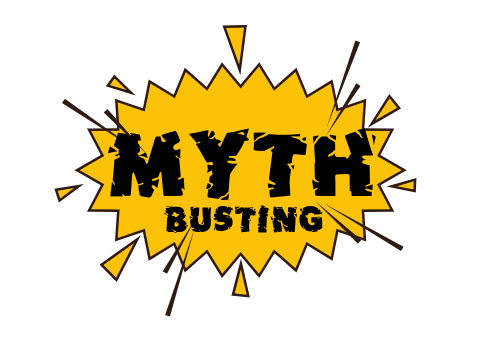 Guest post by Rachel Ashcroft, Digital Engagement Officer in the College of Medicine and Veterinary Medicine, University of Edinburgh
Many people are put off choosing to study an online degree because they believe that the experience will be an extremely lonely one. Indeed, it's very easy to assume that online students don't have the same opportunities to chat to their peers and communicate with academics as their on-campus counterparts do. After all, if you're studying on-campus then you're sat next to your course mates during all of your classes, while your tutor is standing right in front of you during a lecture. How do online degrees provide the same level of interaction?
Today we're here to show you that online students actually have exactly the same opportunities to network, discuss ideas, make friends and get in touch with their academic tutors as on-campus students.
Study collaboratively, not alone
First off, let's take a look at all of the concrete ways in which online students can engage with their course mates, tutors and other members of the University of Edinburgh's global academic community.
Course discussion boards: As an online student, you will have access to thriving and thought-provoking discussion boards linked to your degree programme, which have been created for you to ask questions and discuss ideas with your fellow online learners (many of whom will be dotted around the globe!). You'll be able to debate issues with your peers just like any other student. The only difference being that you will communicate with your colleagues in an online forum rather than in person.
Video chat with your course mates: Many of our current online students use Skype and other video chat facilities to talk to their course mates directly about assignments, research and anything else that comes to mind. In this way you can engage with like-minded students just as if they were sat across from you at a café!
Live induction sessions: depending on which College you attend, you may well have the opportunity to log-in to your university account and attend live video induction events hosted by your programme team. You'll be able to ask questions and meet your fellow students for the first time, just like an on-campus Welcome Week event.
Video chat or phone calls with your tutors: Throughout the year, your programme director and personal tutor will be available to chat with you via webcam or on the phone if you ever have any questions or concerns about your course.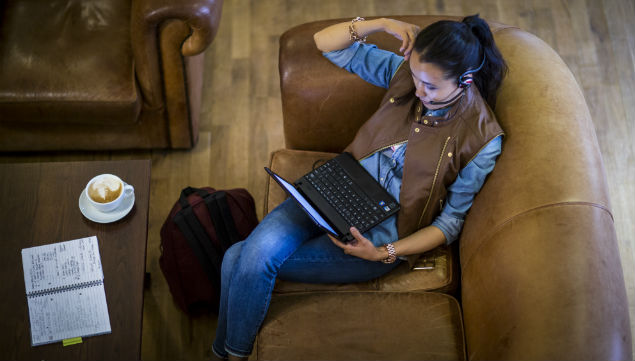 Dr Chris McKenzie, Deputy Programme Director of the MSc in the Clinical Management of Pain, has helped to explain in more detail the full range of facilities that are available to you as an online student:
"When taking the decision to study online, it's completely natural to be nervous about feeling lonely or isolated – especially if you're new to this type of environment. The good news is, you will never be truly alone during your studies.

There are many mechanisms in place to meet your mentoring or counselling needs, feedback and feedforward processes are embedded regularly throughout, and opportunities to communicate, share and interact with other students and staff are always available.

This last component is vital if a community feel is to be achieved. The advantages of this are that communities are more engaging and tend to be more engaged with the learning."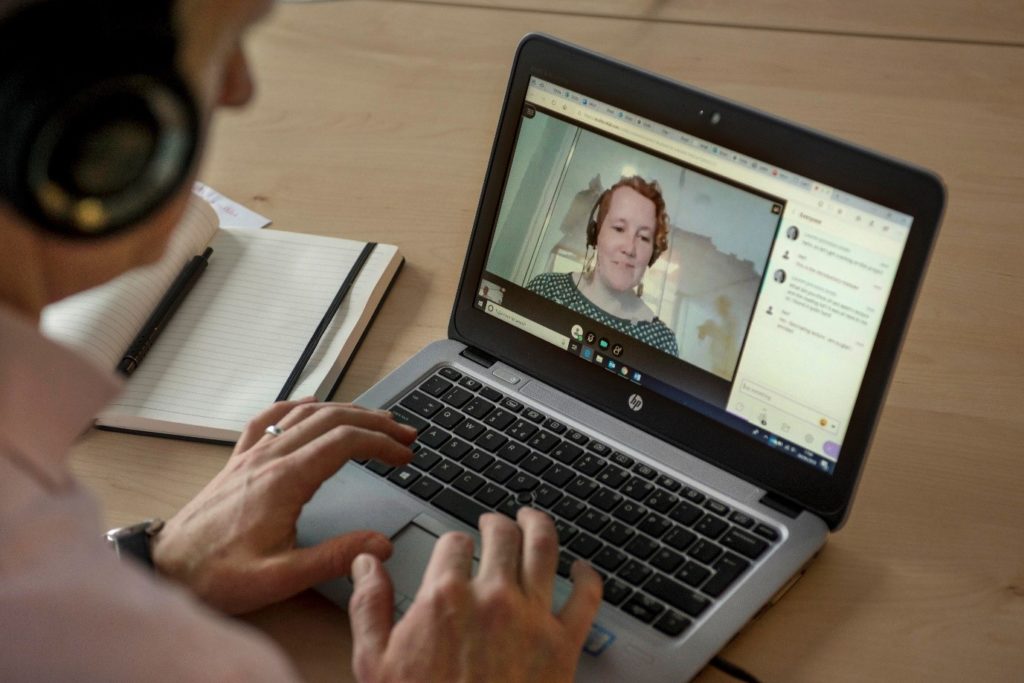 Dr Medhat Khattar is the Deputy Programme Director of the MSc Clinical Microbiology and Infectious Diseases. He echoes the idea that the communication mechanisms available within online programmes allow a strong community spirit to thrive amongst students and staff alike:
"It might come across as counter-intuitive, but with the right level of support and prompt communication, online learners are just as likely – if not more so – to feel part of a community and to develop their own self-confidence.  The environment in a physical classroom can easily be more intimidating than the virtual environment, which can actually be more liberating.

In the MSc Clinical Microbiology and Infectious Diseases, community spirit is evident in discussion forums, and this evolves over time within a cohort. But it is not enough to leave it all to the learners. Tutors can facilitate the community spirit by prompt and considerate responses to student queries and emails, which demonstrates the sense of importance that staff attach to the students as individuals.

The flexibility of the online environment creates opportunities for frequent yet manageable interactions between staff and online learners that are not as easy to arrange otherwise."
The benefits of joining our global academic community
The opportunity to study in such a collaborative and participative way has plenty of advantages for online students. But again, don't just take our word for it! In the section below, some of our students have explained how sharing knowledge with their online course mates has really helped to improve their learning experience:
"Sometimes I have an opinion that I think is right and then I go to the discussion board and I discover that people have different perspectives about it and when I read them all it actually opens my perspective and makes me think in different ways." Anthony Adeea Mba, Ghana, MSc Biodiversity, Wildlife & Ecosystem Health

"The interaction with students from other countries broadened my knowledge of managing the same cases in a different way." Dr Lughano Kalongolera, Malawi, MSc Surgical Sciences

"It was good that I could share scientific knowledge with learners from other countries. They are contributing to my knowledge and it is very useful." Mennatallah Hussain, Dubai, MSc Paediatric Emergency Medicine
The benefits of this highly collaborative environment are clear – you'll have the opportunity to learn from others while also sharing your own unique knowledge and insights. Being able to easily communicate with peers and academic staff will also help you to feel supported if you ever encounter any problems during your studies.
Of course, one of the greatest benefits to this collaborative mode of study is that you'll more than likely have the opportunity to make friends with like-minded people from all across the globe! Far from being a lonely pursuit, many of our online graduates state that the thing they cherished most about their degree is the close friends they made along the way.
As you can see, the majority of our online graduates often find that they have made valuable friendships over the course of their studies…despite often living on opposite sides of the globe!
Community involvement continues even after your degree has finished
Once you graduate from the University of Edinburgh, you'll have yet more opportunities to connect with like-minded people working within your field of study (and beyond).
As an online student, you'll be invited to join our online professional network, Platform One. You can use this network to connect with industry peers, ask questions of your fellow students and share advice once you've graduated yourself.
There are also plenty of alumni clubs and societies based around the world, allowing you to access an established community of fellow graduates.
We really hope that this blog post has helped to successfully dispel the myth that online degrees are lonely. In actual fact, online programmes at the University of Edinburgh boast thriving and engaged academic communities made up of distance learners around the globe.
If you'd like further information on our full range of online degree programmes, then please visit our website.
And if anyone has any thoughts to share on their own experience of online study, please do leave a comment below!