World Conference on Online Learning
World Conference on Online Learning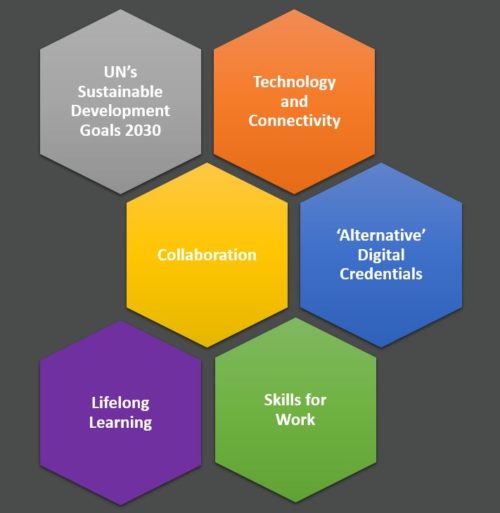 The theme for the World Conference on Online Learning which took place in Dublin in early November was "Transforming lives and societies" a theme which fits perfectly with one of the reasons we offer online degrees at the University of Edinburgh. I was delighted to have my abstract for a concise paper accepted for the conference. Here is my abstract:
Transforming working practice and impacting positively on lives through online learning
"Every week we are in constant communication with, not only our lecturers, but also people all around the world… the likelihood that the next week I'm actually going to be able to practically implement what I've learnt online is very high." Syeda Ra'ana Hussain, 2018 (Kenyan doctor undertaking an online masters in Paediatric Emergency Medicine with the University of Edinburgh).
More than 70% of the 3,500 students currently studying an online postgraduate degree at the University of Edinburgh are on programmes within our College of Medicine and Veterinary Medicine. We interviewed some of these students in person at a multi-disciplinary summer school in Uganda in 2018, asking them to share their insights about their online student experiences.
These interviews revealed some things we already knew: that, on a practical level, studying online is convenient, it enables individuals to maintain professional and personal commitments without relocating, and satisfies the requirements of continuing professional development. But what really struck us was the immediate impact that studying online was having on their ability to perform their jobs within their medical, veterinary or scientific environments and, in turn, the positive glocal impact that these online degrees are making to lives and communities far from the geographic confines of the University of Edinburgh.
Using anecdotes from online students from six continents, this session will articulate in their voices the professional advantages that accrue from interactions with peers from around the globe.
My presentation relied heavily on using student voices to tell our story – you can watch the compilation of short clips I used here: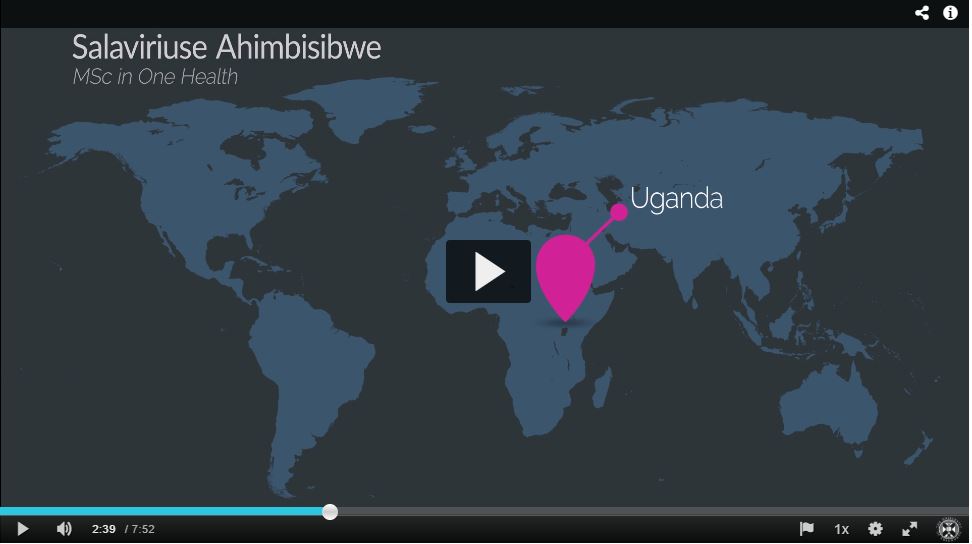 The schedule was jam-packed, with a whopping 10 concurrent breakout sessions happening at any one time so it was hard sometimes to choose what to attend. And these breakout sessions took place 11 times over the 4 days! Suffice to say almost everyone attending seemed to be presenting at some point. In addition to these many breakout sessions, there were some excellent keynote speakers, including Beverley Oliver (formerly of Australia's Deakin University), Belinda Tynan from RMIT in Melbourne (the Aussie/NZ presence was strong at this conference, apparently a 36 hour flight is no barrier to attending!), Simon Nelson from FutureLearn and educational technology expert George Siemens.
While the theme was about transforming lives and societies, I identified 6 sub-themes that kept coming up again and again in presenters' talks: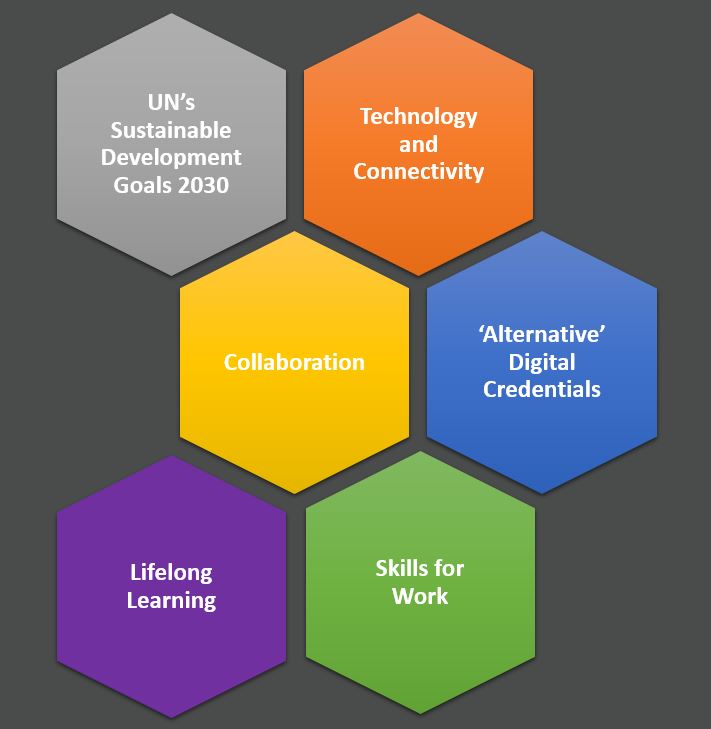 These are areas we are very interested in at the University, and many are spaces that we are already working in – for example we have already launched an alternative digital credential, a MicroMasters in Predictive Analytics Using Python, in partnership with edX, and are keen to provide online courses that support people in their careers throughout their whole lives. We are exploring new pedagogical technologies and nurturing and seeking collaborations with external partners. The University has recently launched its Strategy 2030 – the United Nations Sustainable Development Goals provide a meaningful and comprehensive manifesto to which we will contribute, so that we can help deliver positive change locally, regionally and globally. The fourth Goal, Quality Education, has the power to help achieve many of the other goals too, so it will be interesting to see what we can do here in the next 10 years to help contribute to achieving these.
The Sustainable Development Goals will be the main theme of the next World Conference on Online Learning which takes place in Brazil in 2021.