Why women are needed in Data Science and how our MicroMasters in Predictive Analytics can help them advance in the field
Why women are needed in Data Science and how our MicroMasters in Predictive Analytics can help them advance in the field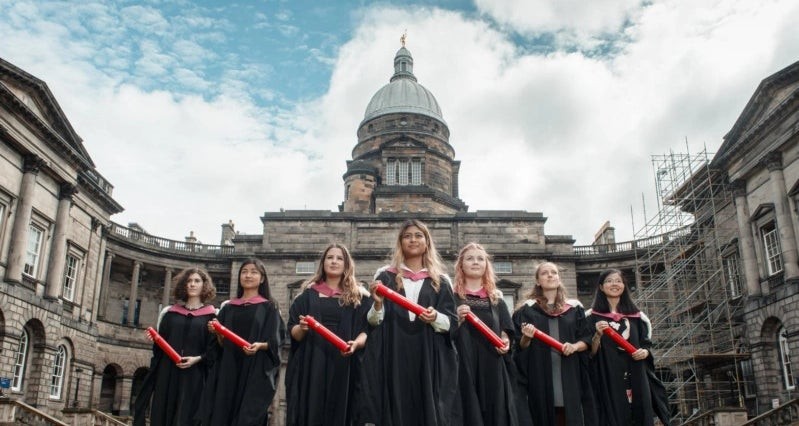 Written by Vrinda Nain (Digital Marketing Intern at the ISG) on 7 September 2020
Under-representation of women in STEM
Women are instrumental in the development of technology. Throughout history, there have been many brilliant women like Ada Lovelace, Jean Bartik and several others who have contributed to the field of data science. They have paved the way for women in the future to be fearless in their pursuit of STEM subjects. However, currently, the contributions of women to data science have been under-represented due to lack of support and guidance (Scotsman, 2019). Women need to be encouraged so that they can confidently opt for such subjects in higher education to have better chances of employment in the field of technology.
What is the problem?
It's hard to admit the fact that it's still a man's world. Many examples can be given to justify this claim (Guardian, 2019). Car seats are designed to fit men's bodies so women are more likely to get hurt in case of a crash, smartphones are designed to fit men's hands, most speech-recognition software does not accurately recognise women's voices as they are trained on male voice recordings, the list goes on and on… but this article does not focus on what's wrong, rather it focuses on how we can fix this issue and address important questions like, 'how can we help women to get recruited in jobs that are in demand?' more specifically, 'how can we help them to grow in the field of data science?' One way to do this is by offering products/services that are designed considering women's needs, and supporting them throughout their journey.
Why are women needed in data science?  
Diversity in data science is increasingly more important and has numerous benefits for organisational teams (BetterBuys, 2016). Women bring their varied perspectives and skills to the table resulting in a better performance. Moreover, teams with gender diversity are likely to be more creative, experimental and knowledgeable. They also benefit from more customers, increased sales revenue and greater market share. Studies have demonstrated that varied teams always outperform other teams by stopping bias being built into data models. Many successful technology start-ups have 2x more women in their teams compared to unsuccessful start-ups. So, it is in the best interest of companies as well to hire more women in their teams for overall superior performance. Read interviews with inspiring women in data on the Data-Driven Initiative website.
Female data science students at the University of Edinburgh
Let's look at some stories from our past and current female students studying data science and their journey at the university. Their study experience highlights the many opportunities available to female students in technology and how future students can develop their skills in the field.
Laura Keogh, an Edinburgh graduate (2015) of LLM in Innovation, Technology and Law is an expert in data protection law and space law. She explains how her studies with Edinburgh helped her in developing essential skills in the field of data science.
 "The professors always believed we could do more – I was always forwarded conference funding opportunities, and once got a chance to represent Edinburgh at a conference in Shanghai! It was certainly the busiest, most amazing time of my life." 
We believe more opportunities should be given to women that will help them advance in their career. Other female students share the same experience. Data science programmes at the university have given them the confidence to lead teams and build innovative programmes.
"Participation in the Data Science, Technology and Innovation program has significantly expanded my knowledge of data science and latest technologies. This has enabled me to lead an inspiring team and very quickly build an innovative analytics program which, implements machine learning concepts." – Maggie Paruch (Current MSc student, DTSI Programme)
If you are interested in reading more inspiring student stories, please do so here.
There are many data science programmes available at the University of Edinburgh, but in this article, we will focus on our newest offering – Predictive Analytics using Python, designed because of the growing demand for Business/Management Analyst roles and skills such as Python and machine learning which are pivotal in the success of businesses.
MicroMasters in Predictive Analytics 
It's the age of Big Data. Organisations hold more information about their business environments than ever before. Increasingly, these organisations are recognising the role of data in gaining insights and out-thinking competitors. As a result, there is a growing demand for employees and managers who have experience of Python and machine learning as well as having analytical skills and can make informed decisions that can drive organisational success. Predictive analytics is being adopted universally to predict trends and build models that support proactive business decisions and identify both risks and opportunities.
With our online MicroMasters in Predictive Analytics, women can build their skills to enter this growing job market and learn from leading international academics at the forefront of research in this field. The flexibility of online learning allows women to balance education with other commitments and learn at their own pace. They will achieve a qualification through edX that is taught by a world-renowned institution (ranked 20th in QS World University Rankings 2020) with no compromise on quality as the University of Edinburgh Business School holds triple accreditation (AACSB, AMBA, EQUIS).
We believe the role of women in data science is crucial. More women are needed in the field and we offer other postgraduate online and on-campus data science programmes that can help them build skills to apply for jobs in the field. Explore our catalogue for more online postgraduate programmes.
Companies are starting to understand the value of hiring women in data science roles and we want to help by offering programmes that are inclusive to them. Our hope is to destigmatize jobs in technology for women, encourage them to opt for STEM subjects and support them in their career journey. Women's contribution will be pivotal to the future of data science.
 References
Better Buys. 2016. Why We Need Women In Data Science. [online] Available at: <https://www.betterbuys.com/bi/women-in-data-science/> [Accessed 7 September 2020].
Glaser, E., 2019. Invisible Women By Caroline Criado Perez – A World Designed For Men. [online] the Guardian. Available at: <https://www.theguardian.com/books/2019/feb/28/invisible-women-by-caroline-criado-perez-review> [Accessed 7 September 2020].
National Center for Women & Information Technology. 2016. Women In IT: The Facts Infographic [2016 Update]. [online] Available at: <https://www.ncwit.org/resources/women-it-facts-infographic-2016-update> [Accessed 7 September 2020].
Scotsman.com. 2019. Interview: Poppy Gerrard-Abbott, DDI Women In Data Project Leader. [online] Available at: <https://www.scotsman.com/future-scotland/data/interview-poppy-gerrard-abbott-ddi-women-data-project-leader-1409020> [Accessed 7 September 2020].