Developing online masters courses for an international audience
Developing online masters courses for an international audience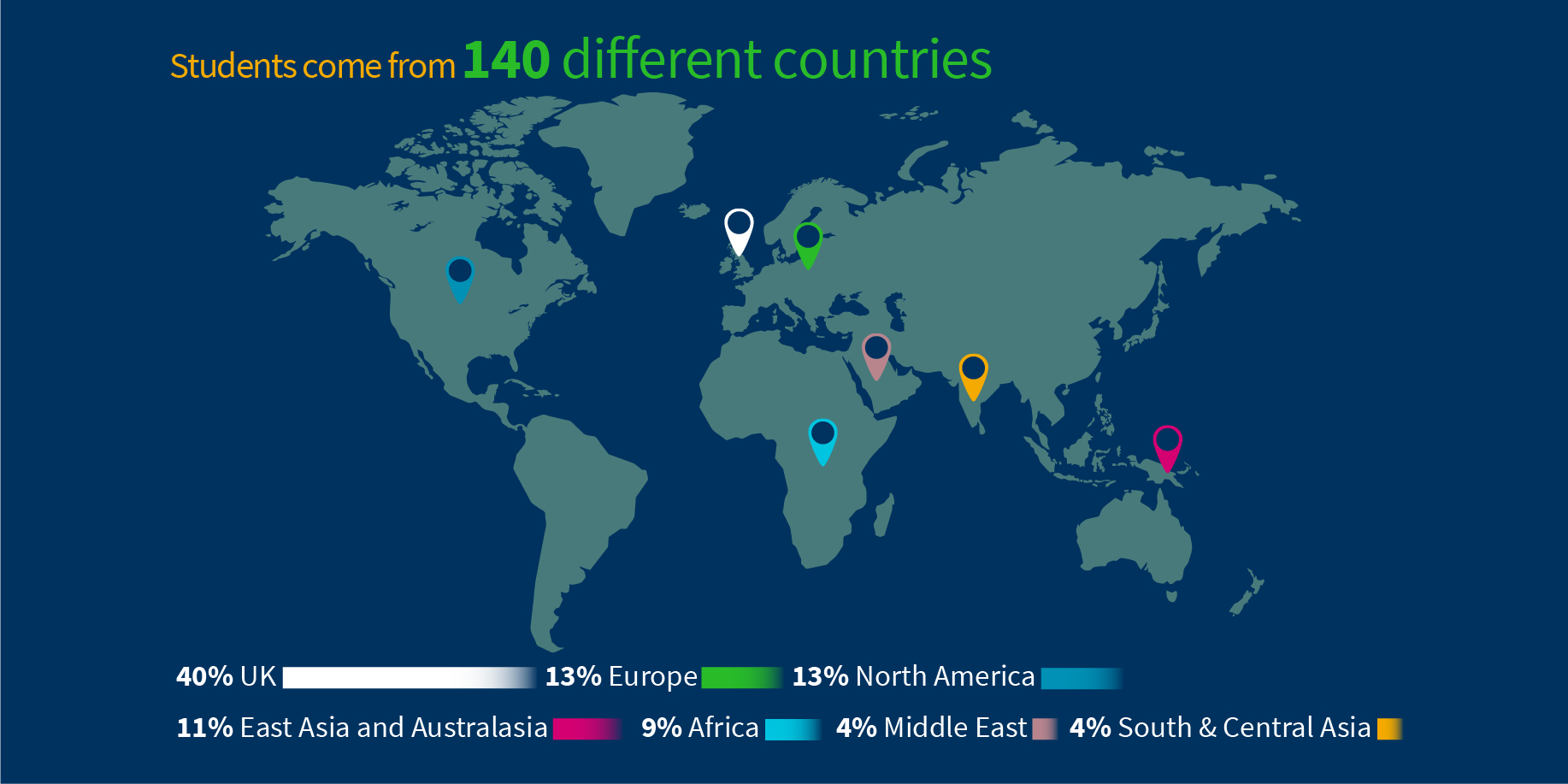 We currently have more than 4,000 students enrolled on more than 70 fully online postgraduate degrees covering a multitude of topics from ancient worlds to vascular surgery. Like any university offering part-time online degrees, our students are based around the globe, with about 40 per cent in the UK, 13 per cent in Europe, 13 per cent in North America, 11 per cent in East Asia and Australasia, 9 per cent in Africa and 14 per cent from the rest of the world. Most are working full time while studying and many have family commitments too. So, it's essential our online degrees are accessible to all these students, no matter where they live and what their circumstances are.
Technology for technology's sake?  
Technology is of course critical for online learning – a student must have a mobile device or laptop and internet connection. Our teaching embraces a variety of digital tools including virtual learning environments, discussion boards, real-time collaboration and video streaming. We've explored more innovative technology too: our medical school recently developed advanced 360-degree video technology that enables students to learn in a virtual reality stem cell lab environment.
However, it's not just about providing learning through the most advanced technology but the way we use the technology available which is important. Many online students work in remote areas with unreliable internet connections or low bandwidth, which makes large video files impractical. Some students stay on at their workplace after their working day has ended so they can access dependable internet.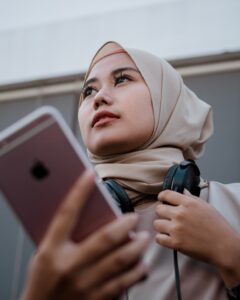 A graduate recently revealed that she liked to listen to audio files of lectures while washing the dishes or walking the dog – she was juggling family, work and studies. So we endeavour to make learning materials available in a variety of formats including video files, audio files, PDF transcripts and PowerPoint files, to meet all needs.
Supporting students beyond the classroom 
We developed a comprehensive support system to make online learners feel as much a part of our academic community as students on campus. This means remote students can access IT support, careers services, academic and personal development resources, disability services, digital skills, chaplaincy and counselling services online.
IT support is provided 24/7 and many resources are in place for the student to self-serve at a time convenient to them. The library has an e-preference collection policy, which means that we buy the online version of a new resource wherever possible. Being geared up to support students online, whether they were in Edinburgh or Edmonton, put us in a stronger position to roll out remote support to all our students when the pandemic hit in 2020.
Global perspectives 
The combination of learning materials with the rich diversity of our students' professional and academic experience is what makes online learning so different from campus learning. Knowledge exchange between learners from different walks of life is an essential part of our online degrees; students are encouraged to share their experiences through debates that take place on discussion forums moderated by members of academic staff.
As Syeda Ra'ana Hussain, a student from Kenya commented: "The course ensures that, every week, we are in communication with not only our lecturers, who are incredibly supportive, but with other students from around the globe. This interaction brings up different challenges and diverse perspectives without having to leave our respective countries, creating a kind of global village."
Most of our students are studying a subject that supports their professional development, and a programme cohort will typically include students working in related fields or sharing similar professional and academic interests. When a student shares a local professional case study on the discussion forum, their learning and knowledge is enhanced by the different perspectives that other students bring to the table.
Lughano Kalongolera, a Malawi-based graduate from our MSc in Surgical Sciences, said: "I learned a lot about how to manage patients optimally through the discussions. The interaction with students from other countries broadened my knowledge of managing the same cases in a different way."
Contribution to discussion forums is usually a compulsory aspect of a course, but students need little encouragement – they regularly tell us that learning from classmates' experiences is what they like best about studying online. The impact of this virtual knowledge exchange goes so much deeper than the online classroom itself. Studying a master's online enables students to take what they learn from the university and from other students and implement it in their work and lives, wherever they are in the world.
This article was first published on THE Campus, 31 March 2021