Assembly of Affirmative Practice 2019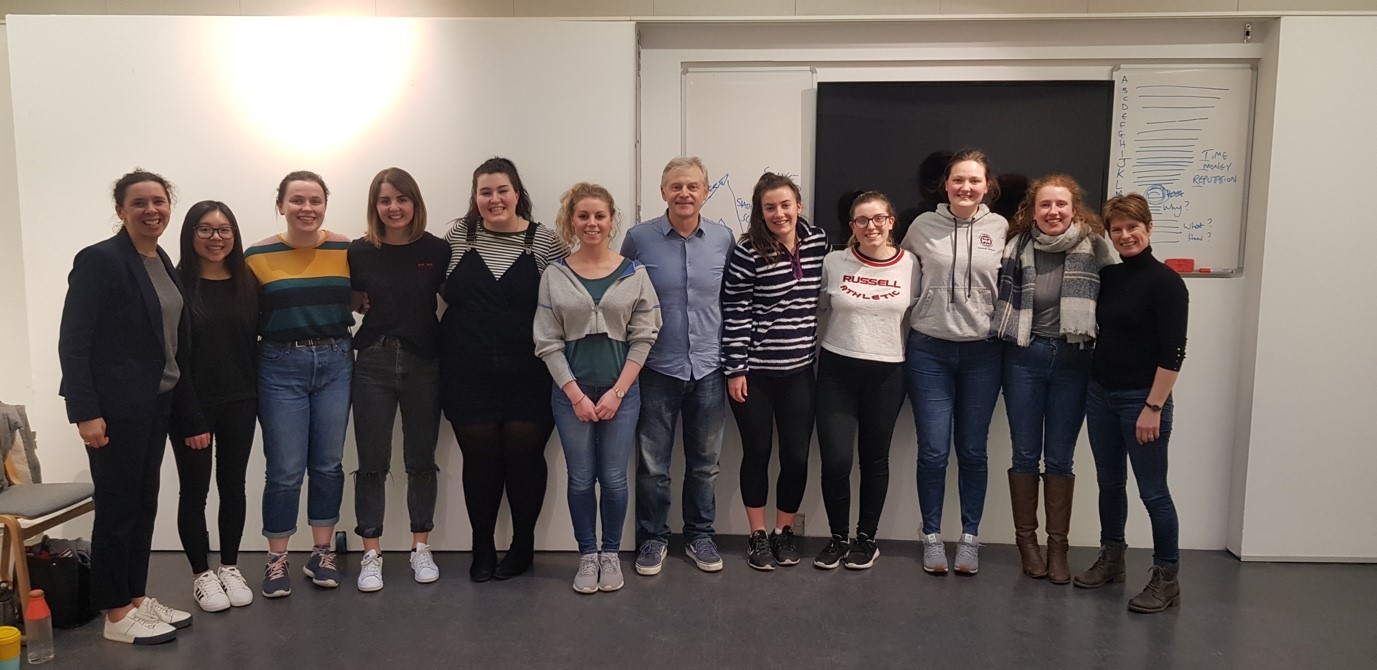 The Nursing Now campaign launched in Spring 2018 and we continue to support the campaign and it's principles, here in Nursing Studies at the University of Edinburgh. Propelled by the Triple Impact report into the state of the world's nursing, Nursing Now aims to raise the status of nurses globally.
There are opportunities in healthcare for nurses around the world. Whilst nurses are often situated within communities for which they care, nursing is 'no longer a local endeavour' (Benton and Ferguson, 2017). As nurses and researchers must make the international picture relevant in local contexts. Gaining a wide perspective of the global nursing workforce will support nurses to ask – what's going on here?
The international perspectives of nurses must be situated in local knowledges. The context(s) of healthcare and nursing are in perpetual reconfiguration. As a practising nurse, postgraduate researcher and tutor in the School I am fortunate enough to work with the undergraduate nurses. In conversation with many of the nurses approaching registration in their fourth year, they are beginning to plan their future beyond graduation. Understanding the work environment, they are about to enter and in the spirit of raising the status of all nurses, I planned an event of intensive workshops to sharpen essential skills in the workplace. I also wanted to build networks between postgraduate nurses and undergraduate nurses to illustrate the conditions of possibility and non-traditional careers which may be of interest.
With the generous support of the Institute for Academic Development Student Experience Grant, the School of Health in Social Science inspirED grant and a significant contribution from Nursing Studies, the event was held on 7th and 8th of February 2019 at the Edinburgh Centre for Carbon Innovation.
Jonny Guy Lewis from the Royal Academy of Dramatic Art facilitated a series of workshops on embodied leadership and communicating with confidence. Jonny adapted his successful program for the Florence Nightingale Foundation to meet the needs of newly qualified nurses. In the space between these workshops, the postgraduate community arranged a series of seminars on important and affirmative topics for new nurses; the agenda for change, working abroad, sustainable development and entrepreneurship, and influencing without authority. The skills are essential to support nurses in navigating their future.
Managing assertive or difficult conversations need practice and there are many challenges in nursing that we must turn in to opportunity (Stillwell and Salvage, 2018). There is a wealth of opportunity to make improvements; the realities and questions in nursing that we must approach affirmatively such as the 'glass elevator' for men in nursing, or the gendered pay in nursing (O'Leary et al., 2019). These workshops are space to begin to practice being assertive – It is the slow drip that carves the stone.
To be able to raise the status of nurses locally and globally we need to support nurses to thrive and lead from the start of their career. I think leadership is a concept which is more nuanced than is appreciated in nursing; some leaders are managers, some managers are leaders – but these characteristics of leadership are not synonymous. Preparing all nurses to be confident in their decisions and to be assertive in their practice is essential. This is not to say that all nurses will become leaders, managers or climb the ladder of promotion; this says that we are giving nurses these opportunities in their professions. The conditions that exist for nurses need not be more restrictive than they already are – we need to encourage everyone to go further faster by establishing productive futures not repeating restrictive presents.
Join us here at the University of Edinburgh in supporting the Nursing Now campaign by visiting www.nursingnow.org and engaging with nurses globally by building a bridge into your local area!
References
Benton, D.C. and Ferguson, S.L., (2017) A wide-angle view of global nursing workforce and migration. Nursing Economics, 35(4), pp.170-178.
Leary, A., Punshon, G., MacLaine, K., Radford, M., Trevatt, P. and Shanley, O., (2019). Nursing pay by gender distribution in the UK-does the Glass Escalator still exist?. International Journal of Nursing Studies.
Salvage, J. and Stilwell, B., (2018). Breaking the silence: A new story of nursing. Journal of clinical nursing, 27(7-8), pp.1301-1303.
Share