The UK Parliament's House of Commons Health and Social Care Committee recently published a report on the safety of maternity services in England. Key findings included the fact that the NHS's approach to patient safety incidents is not working, resulting in rising clinical negligence costs which does not promote learning and perpetuates a culture of blame. The Committee went on to recommend that the UK Department of Health bring forward proposals for clinical negligence reform that would offer a better way forward in addressing the needs of injured patients and their families.  
In a two-part blog series, we examine key findings from the report. In this first blog, we explore the dynamics of a costs-driven clinical negligence reform agenda and its relationship to enhancing patient safety in the longer term. In the second blog, we explore the opportunities and challenges presented by a key recommendation in the report: namely, the establishment of a Swedish-style no-fault scheme for avoidable harm suffered in maternity care. 
A costs-driven agenda 
The Committee's report is the latest in an increasingly long line of inquiries and reports attesting to repeated patient safety failings within the NHS. Yet much of the UK government's focus remains on driving down clinical negligence costs arising from such failings.
With the publication of the National Audit Office (NAO) report in 2017, clinical negligence costs have been depicted as rising at an 'unsustainable' rate, representing a 'major threat to the viability of the NHS.' It has led to a renewed push for reform of the system on the part of medical defence organisations, such as the Medical Defence Union and the Medical Protection Society. Notwithstanding such claims, it is important to keep in mind that the NAO is focused on assessing how public monies are spent, rather than on how and why clinical negligence claiming is occurring and how this links to the broader issue of patient safety in the NHS. 
A

 costs crisis in clinical negligence 

claiming?
During the course of its hearings, the Committee heard that NHS Resolution – which defends clinical negligence claims in England – paid £2.4 billion in claims in 2018-19, equating to approximately 2% of NHS England's budget, an increase from the 1.8% spent in 2015-2016.  
Although the NAO report predicted that this would rise to 4% by 2020-21, these are predicted costs and are accompanied by a number of caveats. As highlighted by NHS Resolution, it is difficult to accurately predict the nature and extent of future claiming patterns in light of a range of factors, including the likely impact of the new indemnity scheme for GPs. Moreover, the COVID-19 pandemic has seen a significant disruption to health services and a shift towards sympathetic attitudes to healthcare professionals. Thus, the NAO's eye-watering predictions must necessarily be viewed with caution. 
Furthermore, NHS Resolution's Annual Report for 2019/20 shows the annual costs of harm arising from clinical activity fell from £8.8 billion in 2018-2019 to £8.2 billion in 2019-2020. While claims and reported incidents received increased by 9.3% (10,682 in 2018-2019, compared to 11,682 in 2019-2020), 71.5% were resolved without legal proceedings and 27.9% following the issue of proceedings, with only 0.6% going to trial.
In raising concerns about the rising rates of clinical negligence claims, it is important to take the long view looking at the figures over the years. What we see are peaks and troughs, dispelling notions of a current crisis. Therefore, it is not clear that a costs-driven agenda provides a solid basis for reform, most importantly because it neglects the issue which lies at the heart of clinical negligence – namely, a failure to ensure patient safety arising from avoidable harm. 
Costing 

p

atient 

s

afety
While NHS England's new Patient Safety Strategy represents a welcome development, it is the latest in a long list of such documents which extend back to the seminal Organisation with a Memory report published 20 years ago. In the interim, there have been successive high-profile episodes of patient safety failings in the NHS, of which the Mid Staffs hospital scandal is but one. In 2020 alone, three key reports – Kirkup, Ockenden and Cumberlege – into patient safety failings in the NHS were published. If the objective is to reduce costs, we must not gloss over the serious issues highlighted in these reports, with a costs-driven focus on clinical negligence reform.  
Improving patient safety by learning from mistakes and listening to patients when things go wrong is likely to be the best way to reduce costs. As highlighted in the latest Patient Safety Strategy, it is estimated that such learning has the potential to reduce levels of avoidable patient harm, resulting in savings of £750 million a year in clinical negligence costs. This is in addition to saving 1,000 additional lives on an annual basis.
Concluding thoughts
Clinical negligence claims are brought because patients suffered avoidable harm due to negligence in a healthcare setting. We must not forget the very real persons behind these cost figures who have suffered irreparable harm as a result of such negligence. The UK government's costs-driven agenda towards clinical negligence reform needs to be de-coupled from an overarching focus on promoting patient safety in the NHS.  
---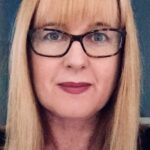 Professor Anne-Maree Farrell is Chair of Medical Jurisprudence at Edinburgh Law School. She was previously a lawyer in private practice specialising in clinical negligence and medical law related litigation. She has published in the areas of clinical negligence, patient redress and safety, as well as no fault systems for medical injury. Email: A.Farrell@ed.ac.uk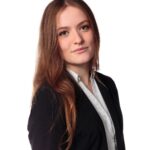 Rhiannon Frowde is a Research Associate in the School of Law at the University of Edinburgh, having graduated from her LLM in Medical Law and Ethics in 2020. She is pursuing a career at the Bar specialising in clinical negligence and personal injury, currently reading the BPTC and due to start pupillage at Hailsham Chambers in 2022.
---
Image by Wesley Tingey on Unsplash.