The law in the UK regarding surrogacy is particularly strict. Section 2 of the Surrogacy Arrangements Act 1985 bans commercial surrogacy in the UK. The only prohibited form of surrogacy is altruistic: where a close relative/ friend is the surrogate without payment except "reasonable expenses" The main criticisms of commercial surrogacy surround the argument that women's bodies are being exploited and should not be allowed to essentially sell their body to or make contracts for the sale of the child. However, there is an argument, and one that this blog shall endorse, that not paying the birth mother is more problematic.
Is payment problematic?
The opinion of children who are born through surrogacy is widely that they do not want to feel as though they have been 'paid for'. However, for intended parents (IPs) who cannot have children naturally, or same-sex couples who wish to have children, most procedures available are highly costly. In the UK you do not pay for adoption fees however, you would pay for court fees or police checks. Additionally, if you want to adopt from abroad, then this can cost anywhere between the region of £10,000-12,000. Procedures such as IVF, if not eligible on the NHS or for those who wish to go privately, one round can cost upwards of £5,000. So, then what is the problem when also paying someone to carry your child? Therefore, this blog does not agree with the arguments that surrogacy can be construed as agreements for the sale of the child, or that payment is similar to 'buying' the child. 
Opposition to payment for surrogacy
Many women say that they would not want to be paid to be a surrogate. However, this blog is not for the purposes of those who are happy to partake altruistically. Additionally, this blog is not arguing for strict contracts between IPs and their surrogates, as that can lead to human rights issues such as controlling the mother and the issue of any health problems. 
Some would be happy to assist altruistically where couples are having difficulty conceiving naturally. Take Phoebe from FRIENDS, as a good example. However, not all would be comfortable putting their body through an extreme process for the benefit of another and so it is easier to find a stranger who is willing to help.  
The main ethical arguments opposing payment for surrogacy is that it commodifies children and women. It could be characterised as paying for a good, the child, rather than the service of someone having a child on your behalf. It can commodify women and perhaps those who are on low incomes could essential "sell" their body to become a surrogate when in financial trouble. The women can also be seen purely as a means to the IPs baby, which dehumanises her.  
This is evident in the BBC programme The Nest. A young girl was paid an excessive sum and stayed with the IPs who essentially controlled what she could do. However, this is not an argument against payment. This can be construed as a poor agreement, which is illegal in the UK in the first place. With proper regulations, situations such as these could be avoided, and the birth mother could be paid without being unreasonably subject to controls.  
Why should surrogates be paid?
 The main argument in this blog for surrogacy payments can be explained as follows: the surrogate is enduring 'labour' and should be paid as such, if she consents. There are great physical risks that follow pregnancy and it also makes it more difficult to work as usual and could be considered a job for the surrogates. There is trouble when ridiculous compensation is paid to surrogates as it increases the wealth disparity and may discourage those from lower class backgrounds to participate in surrogacy. However, the most important thing in relation to payment for surrogacy is consent.  
As Jenni Millbank explores, one option could be that surrogates be paid compensation for the more burdensome aspects of pregnancy. This includes assessment of loss to in the sense of job opportunities, being unable to travel and also the more physical and mental aspects of pregnancy that takes a toll on pregnant women. This is not to say that surrogacy should be treated as a burden as that may have an adverse effect. Additionally, this would be unfair on the child. All this would do, is pay the mother for reasonable and expected burdens of pregnancy as they are not the ones who will receive the benefits of having a child once the pregnancy is over.  
Additionally, there are suggestions that the mother should be paid a minimum-wage type of compensation as it can be seen as work. A Joint Law Commission paper has also considered paying surrogates a flat fee.  
These examples do not exploit women, instead it provides mechanisms so that they can be paid fairly for the physical impact on their body. Again, these are dependent on the consent of the mother and what mode of payment both she and the IPs decide in the best interest.  
The law against commercialisation may be outdated 
The law regarding commercialisation is slightly irrelevant after the birth of the child. According to the United Nations Convention on the Rights of the Child Article 3, the best interest of the child should be the primary consideration, and in the UK, the paramount consideration. Currently no order by IPs who wish to gain legal rights has been refused on the grounds of excessive payment. 
Thus, in conclusion, the issue for UK legislators should not be whether or not surrogates should be allowed to be paid. The more important issue is the arrangements. Terms of arrangements should be in good faith and not to the detriment of the surrogate. In this regard, payment is not the most important issue. 
---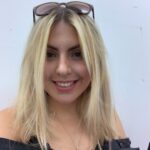 By Hannah Gilmour
Hannah is a 4th year law student and particularly enjoyed studying and researching more issues in relation to medical jurisprudence and ethics. Controversial debates surrounding commercial surrogacy and the role of the court in transitioning young persons particularly caught her attention and is something she hopes to follow in her last year.
---
Image by Michael Longmire on Unsplash.