Alumni
We have had the privilege to work with incredibly talented researchers, from different disciplinary traditions, in our previous research.   Former researchers of the Literacy Lab are listed below: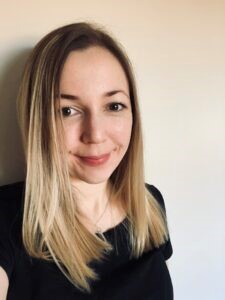 Dr Emily Oxley was a Research Fellow working on the Nuffield Love to Read programme. Her research interests span language development and literacy education, particularly reading motivation and reading disorders. She completed an ESRC funded PhD for the White Rose Doctoral Training Centre in 2019 and has since worked as a Research Assistant on the Nuffield Foundation longitudinal project The Dynamic Assessment of Reading Test at the University of Leeds.  You can find Emily on X: @Emily_EAL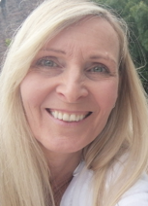 JDr ill Steel was born in Scotland but grew up in South Africa and lived and worked in the United States before settling back in Scotland.  Jill is a former Primary School Teacher and College Lecturer whose PhD research at the University of Edinburgh (2019-2022) explored the influence of Reading to Dogs on children's reading affect and wellbeing.  This research followed an MEd at the University of Glasgow (2013-2014), part of which investigated the same topic.  Jill's interest in the field derives partly from her own experiences, and partly from observing how levels of wellbeing and reading affect impacted her students' ability to learn and develop.  An avid animal lover, Jill grew up surrounded by pets, and enjoyed reading books with animal characters.  The influence of both animals and books, in supporting wellbeing and the ability to flourish, became a key interest.   You can learn more about Jill's PhD research here: https://blogs.ed.ac.uk/literacylab/current-projects/reading-to-dogs/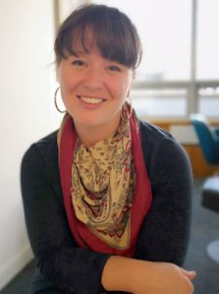 Jane Bonsall was raised in a home full of books in California, though she spent as much time as possible in Neverland, Robin Hood's Sherwood Forest, Narnia and later Middle Earth. Impatience initially spurred Jane to learn to read, when, frustrated with her parents' one-chapter-a-night rule, and desperate to know what happened next, she began to trying to puzzle her way through C.S. Lewis's Prince Caspian (with mixed results). Her love of stories eventually led to a degree in English Literature, and later to a MSc in Medieval Literatures and Cultures from the University of Edinburgh, and a PhD which explored the representations of magical women in medieval literature and the interconnected nature of literature and history.  Jane was a researcher on the Growing Up A Reader project.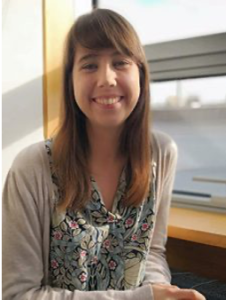 Danielle Howarth cannot remember a time when she did not love books. From her early childhood in England, through a move to Australia at age eight, and throughout the rest of her life, books have been a way of learning, relaxing, and coping for her. In times of stress, she still returns to books like The Secret Garden and Harry Potter to let their familiar words and worlds soothe her. This love of books inspired her to complete a Bachelor of Arts at the University of Sydney, after which she moved to Edinburgh to undertake an MSc in Medieval Literatures and Cultures, followed by a PhD in Medieval Studies at the University of Edinburgh.  Danielle was a researcher on the Growing Up A Reader project.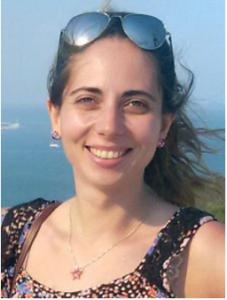 Valentina Andries was surrounded by books as a young child in Romania, having a mother who is an avid reader. Having to spend a lot of time indoors as a child due to a breathing condition, she discovered new worlds and learned about their secrets in stories described by Hans Christian Andersen. Her mother would read such stories to her daily, and then her curiosity would push her to try and learn writing the alphabet by using the books as support. Such connections between written text and stories would spark an interest in other languages, cultures and environments. This lea her to pursue an undergraduate degree at the University of Edinburgh in Languages, Literatures and Cultures, followed by a PhD in the School of Education, where she researched ways in which children's wellbeing can be improved while in a hospital setting, by designing an interactive narrative game.  Valentina was a researcher on the Growing Up A Reader project.