Welcome to ICE 2023
Shaping the future | Edinburgh, 19 – 22 June 2023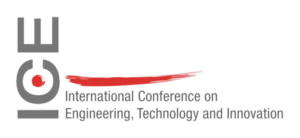 29th ICE IEEE/ITMC Conference (19-22 June) + NITIM 2023 Doctoral School (15-17 June)
Shaping the future
Data-driven Engineering, Innovation and Entrepreneurship
Hosted by The University of Edinburgh's School of Engineering and the Institute for the Study of Science, Technology and Innovation (ISSTI)
ICE IEEE/ITMC is the International Conference on Engineering, Technology, and Innovation, part of the IEEE Technology and Engineering Management Society (TEMS). It developed from an early focus on the engineering method of concurrent engineering to the general organisation of the engineering process and its organization within the corporation and in networks. The ICE conference, therefore, discusses systems engineering as a socio-technical task focusing on the design of products and services, and the entrepreneurial innovation process for its adoption in society and the economy.
NITIM is an international graduate school for research on Networks, Information Technology and Innovation Management. Network members include PhD candidates, alumni, faculty and industry partners in over 10 countries around the world, representing over 20 nationalities. NITIM network members convene physically at bi-annual PhD consortia to support young scholars and connect network members. Members and partners also meet at more regular intervals, at regional learning circles and career development events. To find information on upcoming NITIM events, kindly visit our news and events page.
In line with Edinburgh's strategic vision, the ICE 2023 Conference and the NITIM 2023 Doctoral School will have a specific focus on data-driven engineering, innovation and entrepreneurship.
ICE 2023 Local organising committee: Dr Matjaz Vidmar, Prof Jamie Fleck and Prof Robin Williams
For any questions, please, email ice2023@ed.ac.uk.
Sign up for info…
About Edinburgh