Hybrid Case Study: Dance Science and Pedagogy
Hybrid Case Study: Dance Science and Pedagogy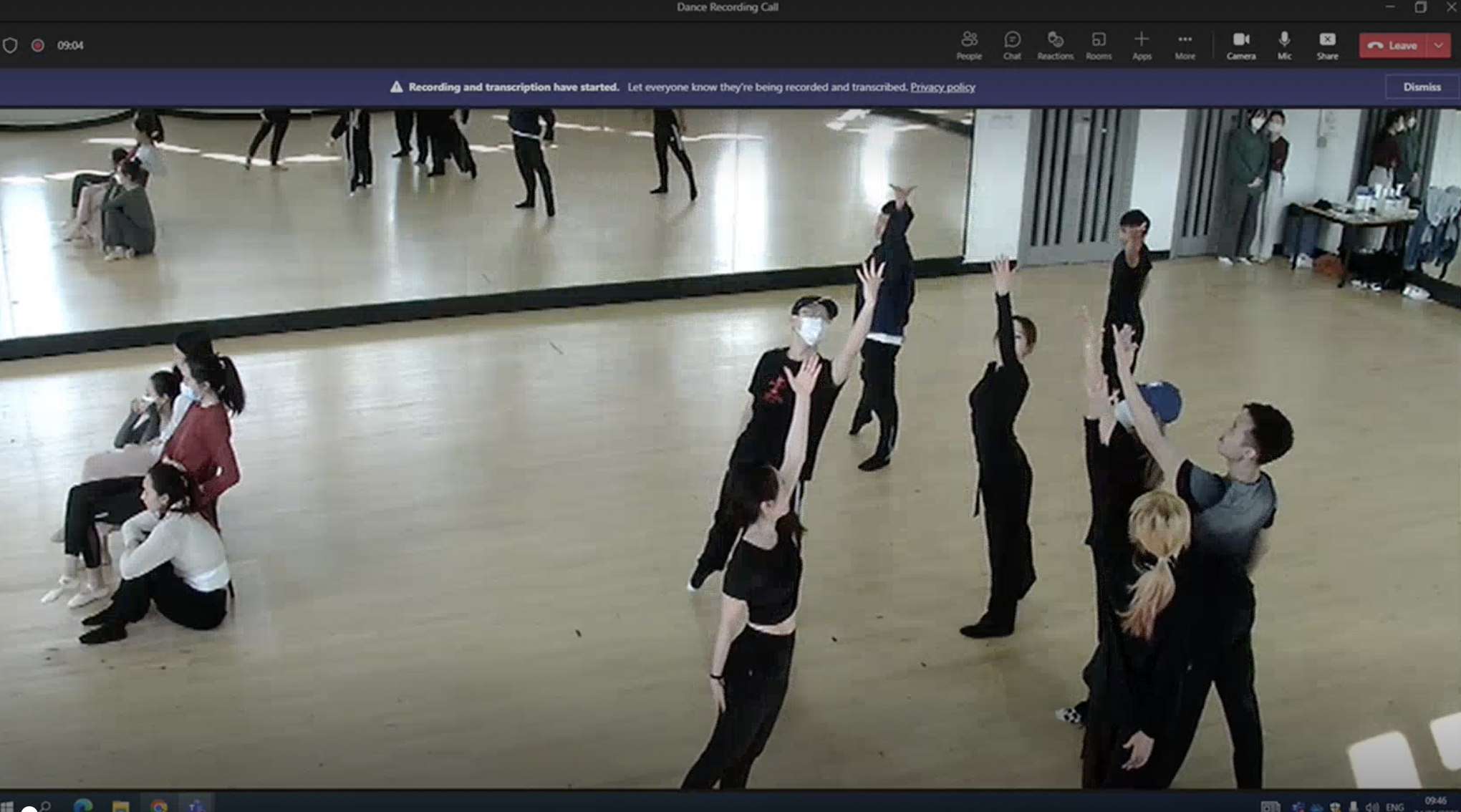 Students on the Dance Science and Pedagogy programme worked with pupils from a local primary school to develop a 'creative space' partnership. The collaboration included pupils taking part in a 'Socratic Circle' activity at the university, where they formed two concentric circles and discussed ideas related to the topic of war. Students watched the activity live from another part of the university through Microsoft Teams, drawing on the ideas and themes shared by the pupils as inspiration for creating their own dance choreography. This choreography was later performed and taught to the pupils, before students and pupils performed the piece together.
Case study leads Dr Wendy Timmons and Heather Rikic presented on their case study at the Learning and Teaching Conference, featured in the video below. They are joined by two students from the course, performing choreography.
Wendy also reflected on the case study in her 2 minutes 2 pictures presentation, and discusses how hybrid learning and teaching on the programme has influenced her thinking regarding different forms of communication and engagement.