2015 Finale: The Profoundly Disabled as our Human Equals
2015 Finale: The Profoundly Disabled as our Human Equals
In a sensitively structured and cogent conclusion to his Gifford Lecture Series, Professor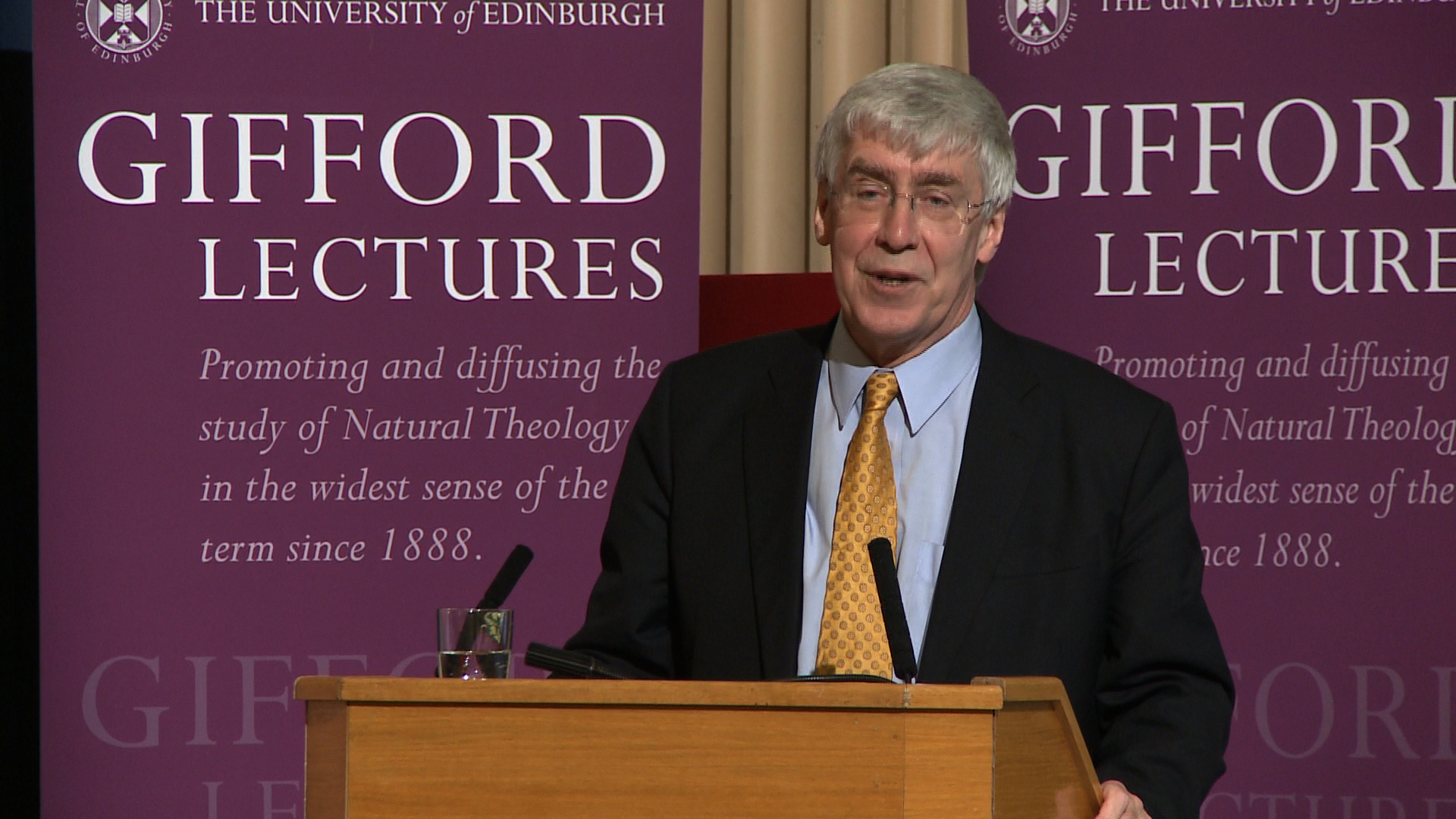 Jeremy Waldron tonight set out his argument for the full, unequivocal inclusion of those who are 'profoundly disabled' within his schemata for 'basic human equality'. As he described his 'bottom line': 'those who are profoundly disabled are human persons too, endowed with human dignity, distinct from non-human animals, and entitled to human equality'.
The 'profound disabled' may be cognitively impaired or unresponsive through congenital acquisition, accident or disease, or through the decline of age with conditions such as dementia. The profundity of their situation can be distinguished from those who are disabled but yet retain many capacities, such as those who are deaf or who have Downs Syndrome. In 'profound' cases, there may have been a 'radical failure' of one or more capacities that when clustered together would have 'dignity-conferring significance' for human equality. We need to find a reconciling basis of human equality with such situations, acknowledging the absence of such properties. The relation is not straightforward, but just because it is complicated does not mean it is tenuous or ambiguous.
In Professor Waldron's view, we must avoid the approach of some philosophers who, given such circumstances, 'opportunistically' abandon moral capabilities as a host of human equality, and so deny the distinctions of humans to non-human animals. He critiqued, in particular, the views of Peter Singer. When assessing 'self-awareness' and 'autonomy' as necessary properties, Singer concludes that there are intellectually disabled humans 'who have less claim [to such properties] as many nonhuman animals'. Therefore, for Singer, the conclusion is 'to elevate the status of animals rather than to lower the status of any humans'.
On this basis, one would have to include non-human animals in a consideration of equality, or exclude the profoundly disabled human. In denying that humans possess 'something special', for Professor Waldron the views of Singer run the danger of re-introducing, sotto voce, a form of discontinuity. Instead, for the non-profoundly disabled, the answer must be to widen the range when considering 'range properties'. Should that range simply be 'manipulated' further so as to include the 'profoundly disabled'?
Whilst that would be one possibility, it was discounted as insufficient by Professor Waldron, along with other alternatives, such as:
To brush the problem aside;
To simply focus on membership of the human species; or
To invoke religious status – we are all loved and treasured equally by God
Instead, Professor Waldron's answer was twofold, which he illustrated with the analogy to a human baby. The baby is incapable of certain modes of thought and moral reasoning. However, it is a mistake to think of the baby in 'static terms'. Firstly, a baby is at the early stage of his/her life and will grow and develop as an adult, and may thereafter decline. We must therefore value the whole life. That is what we confer human dignity upon – the trajectory of human life, rather than a 'time-slice'. The way to think of human lives is of a set of circles connected by a thread, or like a slice in a 'salami sausage shape'. We are one another's equals throughout our lives, no matter where our circle or slice may be. The failure of Singer is not to compare like with like – an animal should be compared with a human over the whole trajectory, or a 'profoundly disabled' human with a similar animal.
As we reflect on our brittleness and fragility in the face of life's vicissitudes, we consider those with 'profound disability' and recognise our equality by concluding 'that might have been me…my life is vulnerable in that way too'.
Secondly, as an alternative, one can consider the teleological relation. As Locke said, children are not born in a full state of equality, but to it. In other words, the potential exists for human flourishing. In some cases, this potential may have been blocked, damaged, or superseded, but the essential infrastructure or organisation of the being has not altered. This may have a religious basis, but is equally capable of assessment from an evolutionary, biological stance.
In all of this we consider also the 'tragedy', or more properly 'misfortune', of the 'profoundly disabled' person, who is surrounded by other humans who may lack his/her impairment, but who do express profound love – 'this is my child'; 'this is the love of my life'. There is a compassion for misfortune, inexplicable other than as 'this has happened to one of us' and not another species, to one who had the potential and with whom we share the burden.
In conclusion, Professor Waldron stated that for human equality there is not 'a talisman', a 'God-given nugget' that is simple to comprehend, but instead 'complexity at every turn'. Humans are 'challengingly different', and yet in the midst, the idea of equal worth 'sparkles', even if 'elusive and complicated'.
It has been an engagingly rich series of lectures, raising many illuminating aspects of a vitally important subject, and delivered in a passionate and eloquent manner throughout by Professor Waldron. The depth of his knowledge and analytical powers, and his striking ability to elucidate and develop his arguments in answer to questioning, have been hallmarks of his presentation. We offer our grateful thanks to him.
Now that the series is concluded, how would you assess Professor Waldron's account of human equality?
How would you evaluate the series as a whole?
Hope you have enjoyed and been stimulated by the content of the lectures. It's been a pleasure after each one to offer a summary and raise questions for your consideration in this blog. Although the blog will now await the next Gifford Lecture Series, do comment with your thoughts by clicking the link below.