How to get involved in your local community
How to get involved in your local community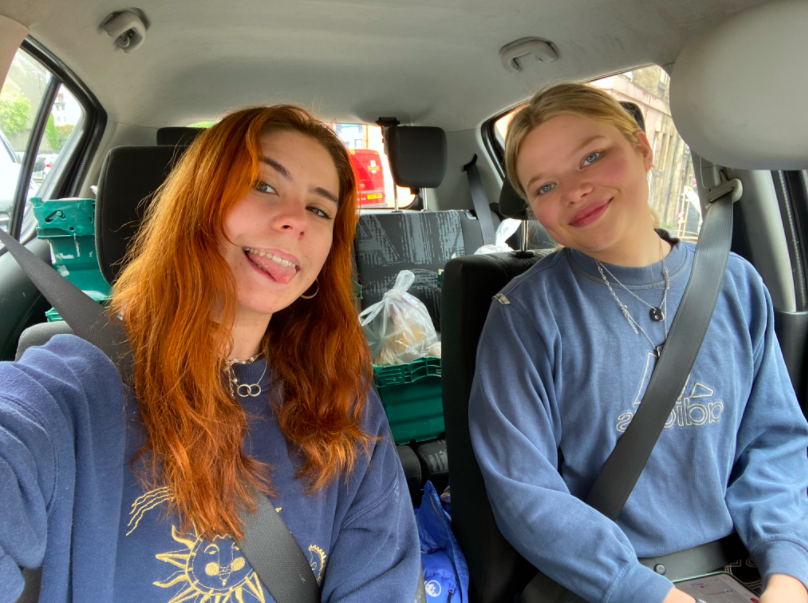 Reading Time:
4
minutes
By Izzy, MA (Hons) Geography and Social Anthropology 
How to get involved in your local community
The wonderful thing about Edinburgh is it is a city full of opportunity. Especially in these testing times, it is important to extend an arm to your neighbours, and even beyond this do what you can to get involved. If there is anything COVID-19 has taught us is that we are not alone and simple acts of kindness can do a world of good.
Whether you've finished exams, are staying up for the summer or will be joining us in September …. Here are 5 ways you can get involved in your community beyond academics!
1. Volunteering
Despite covid, many places are adapting to the ways in which people can help.
For instance, I recently worked with Empty Kitchens – a Leith based charity working hard to put food on peoples tables. This experience was super heartwarming, and meeting so many people who are shielding or vulnerable you realise you might be the only person some people will see that day and so it has really taught me the importance of smiling!
Empty Kitchens specifically are always looking for new volunteers to help deliver daily food packs. Sign up information is on their website, and everybody involved was so kind and helpful. Other places offering similar opportunities include Edinburgh Community Food, and local food banks need delivery assistance too. A really useful tool to find opportunities to get involved in is

volunteeredinburgh.org.uk

!
2. Events
Platforms like Eventbrite have filter categories like "Charity & Causes" which is another really easy way to find out about things going on around you. During term time my society, GeogSoc, advertise our socials here too – so if you're looking for ways to get involved and meet new like minded people this could also be a way to broaden your horizons!Instagram can also be a good way to find out whats going on, by following your favourite local charities and institutions to keep up to date.
Edinburgh based charity Shakti women's aid, for instance, have organised walks on Saturdays to talk and walk with people involved in the charities community. There is one on the 22nd of May in Stirling. This is a great way to not only meet new people but also learn more, listen and help to raise awareness.
3. Societies
This leads me to my next point – join a society!
 

The term may be over but now is a great time to start thinking about the things you may want to do in September. Similarly, there are tons of resources available through joining a society which might spark some untapped interest. Some societies I personally follow on instagram are @uofegeography, @consciouschange.soc, @consciousedinburgh, @social_bite, @uoe_sustainabilty.
Beyond the university community, there are so many more societies and fellows which have moved their presence online – meaning you can get involved remotely. I am a member of the Royal Geographical Society (RGS or RSGS for Scotland) and there are some great online talks being offered. The most recent talk was on the 19th May, but there are regular inspiring people talks throughout the year.
Other interesting online lectures I have attended recently have been put on by the Royal Anthropological Institute and Synchronicity Earth – which have had an interesting covid/geographical focus. Upcoming talks and socials are often advertised on social media or websites, so you might have to do a bit of digging!
4. Checking in on relatives and neighbours
Whilst things may appear to be going back to normal, there is a lot happening behind closed doors that you may not be aware of. Sometimes just reaching out, sending a postcard, smiling at a stranger – can make someone's day.
My neighbour Kathleen I check in on once a week and see if she needs help with groceries and recycling. Talking to her I realise she has so much insight, and remembers a different Edinburgh to the one I see today. These conversations help to bring me closer to my direct community – and brings joy to my day. It's through these conversations I often hear about what's going on, directly from a local!
5. Explore
Getting out into your surroundings is a really good way to connect with the community.
Like speaking to neighbours, often conversations had in passing can teach you so much.
It is important to support new, local independent businesses. Throughout covid, these have been hardest hit and so by supporting your local cafes, bars, shops you are actively helping to let your local community thrive. There is no need to rush off, you can always strike up a conversation with staff or customers and you never know, you might learn something!
Some of my favourite new businesses in Edinburgh include – Bundits of Leith (some of the best bao EVER), Kauai on Forest Hill is right by uni and does deliciously nutritious wraps, and finally Grams in Stockbridge for the most amazing vegan brunch!
Share