Sustainable Living in Edinburgh
Sustainable Living in Edinburgh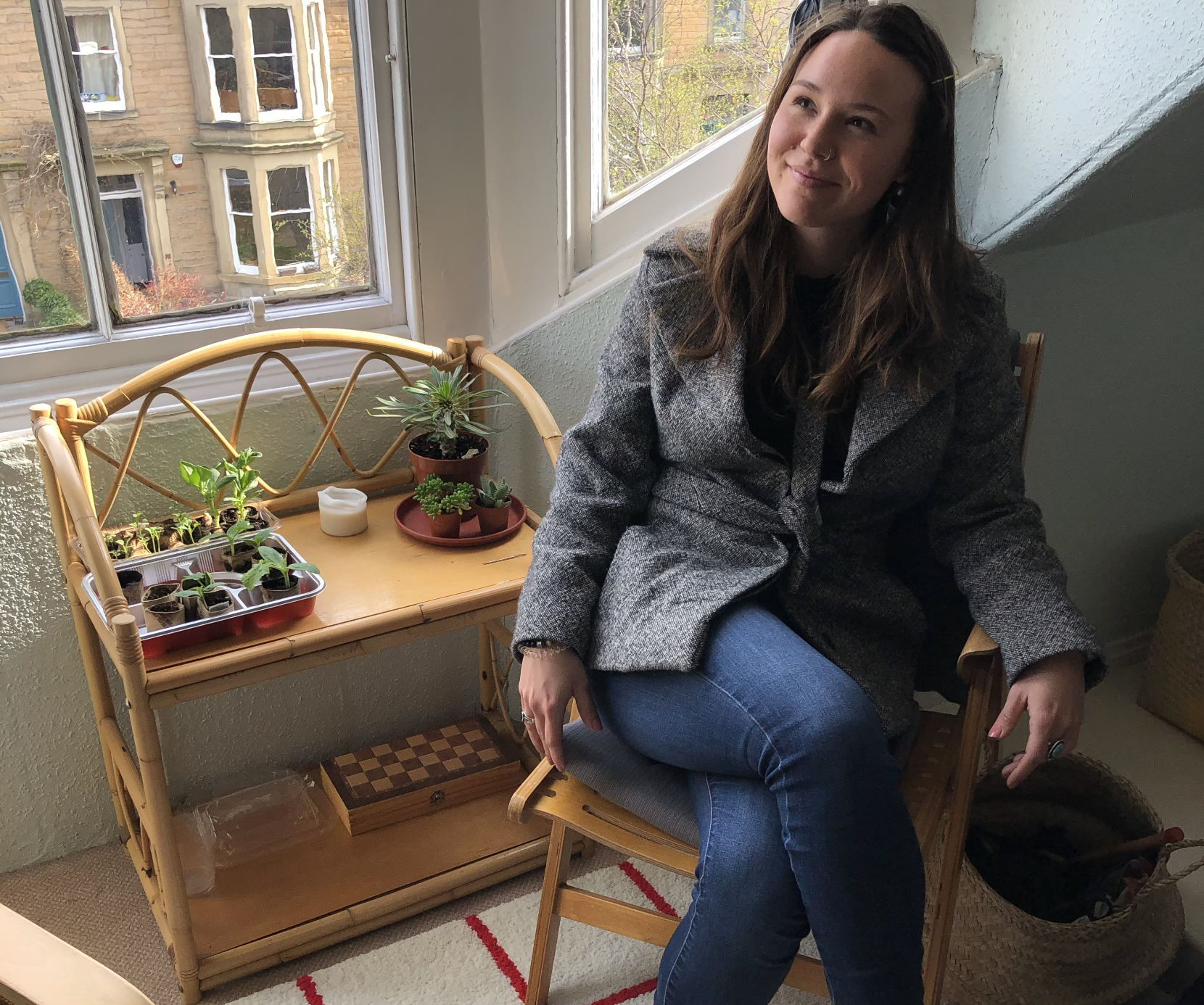 Reading Time:
5
minutes
By Alexa, MSc Environmental Protection and Management
For me, sustainable living was never the default. Where I grew up, travel by car is the norm, there are few opportunities for zero-waste shopping, and recycling and composting are not widely available. In my family, we lived a fairly typical and privileged suburban lifestyle. I was very used to driving to the grocery store and buying big bags full of items that I would only need to carry short distances. Oh, how my life has changed, but all for the better! 
I wanted to move to Edinburgh for my MSc in Environmental Protection and Management, in part, so I could live a more sustainable lifestyle. I wanted to live in a city that gives me more sustainable options and is a leader in sustainability itself. Scotland has set a goal of reaching net-zero carbon emissions by 2040, an ambitious and admirable feat. And with the COP26 expected to take place in Scotland, I was more excited by the idea of living in a country that is a global leader in climate change efforts.
Here are a few ways that my life has changed (for the absolute best) since moving to Edinburgh and some options for sustainable living as a student:
I walk and bike everywhere.

I try to mostly shop at zero-waste grocery stores and use food-saving apps.

I started ordering a veggie box through a local Community Supported Agriculture (CSA) program.

I buy second-hand from Facebook marketplace or charity shops whenever I can. 

Edinburgh makes it easy to recycle and compost.
---
Active Travel:
The city is so accessible by foot and by bike. As soon as I moved here, I found a second-hand bike for sale on Facebook marketplace. While navigating the roads on the left side was daunting at first, I quickly picked it up and felt comfortable exploring. One of my first excursions was to the Pentland Hills! While there are public busses that run there, my friends and I took on the challenge of biking to the start of the trail, hiking, and biking back. Our legs weren't happy with us the day after, but the experience was worth it. When you travel by bicycle, you can enjoy the experience with all of your senses!
I've also really enjoyed walking everywhere. With a good pair of shoes and the right clothes to match the weather, you can get anywhere in Edinburgh easily and enjoyably. There is so much to see and explore in and around the city. My friends and I also enjoy exploring Leith Walk, Arthur's Seat, Portobello Beach, and Blackford Hill – all places you could walk to and walk around. On the way to these locations, you'll start noticing and enjoying Edinburgh neighbourhoods, architecture, and flora.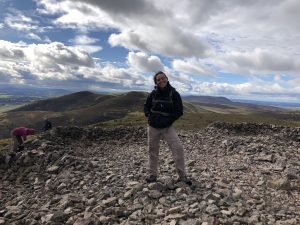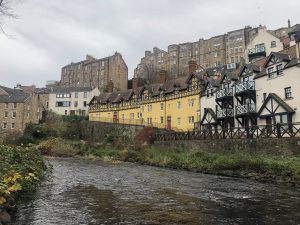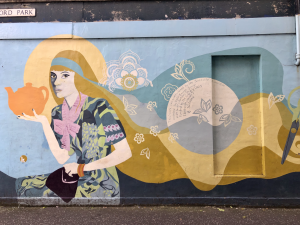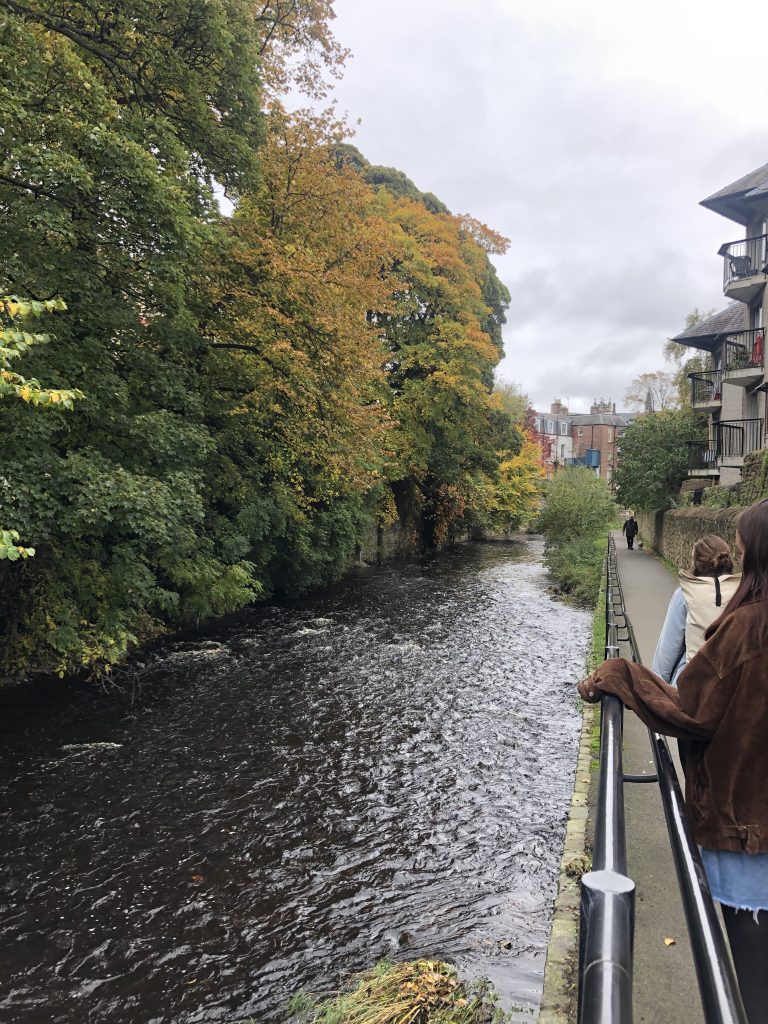 Zero-Waste Grocery Stores and Food Saving Apps:
Right by my flat, there is a shop called The Refillery. They are a plastic-free shop as all of their items are either unpackaged or packaged in recyclable and reusable glass, metal, or paper. I refill my containers with dry goods, laundry products, and spices.
I also started using an app called TooGoodToGo, which helps reduce food waste. Restaurants and grocery stores offer food that is about to go to waste for a reduced price to be eaten that day or used that week. Sometimes you know what you're getting, and sometimes it's a mystery, which adds to the fun of getting a deal on the food!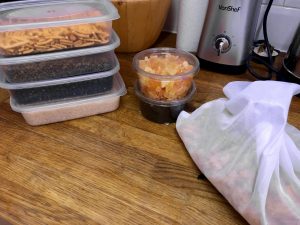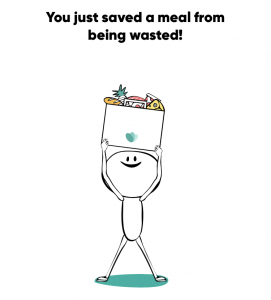 CSA Veggie and Fruit Boxes:
I was most excited about signing up for a Community Supported Agriculture Scheme (CSA). Urban and rural communities can support local farmers through CSAs by purchasing products directly from them in the form of a vegetable/fruit box, dairy products, or other items that can be delivered to you regularly. I signed up for a vegetable and fruit box from East Coast Organics. I feel great about supporting local farmers and enjoy the challenge of cooking with a different set of veggies each time. You can check out all of the CSA options here and farmer's markets are another great way to support local farmers and artisans.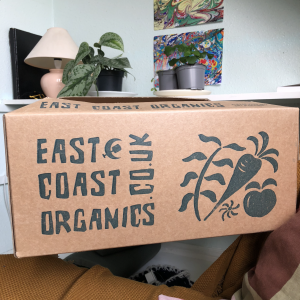 Second-hand Shopping:
I try my best to avoid purchasing new items, especially from online and big-box retailers, and whenever possible purchase second-hand items from Facebook marketplace or charity shops. There are so many great charity shops in Edinburgh! You could spend days just exploring all the shops throughout different areas of town. I purchased a cute coat, a winter jumper, and other little things I needed from charity shops. I bought a wireless keyboard and mouse, plants, and other necessities from people through Facebook marketplace and always felt it was safe and easy to do. I find that once you start shopping second-hand, it is hard to justify buying new items from the store.
There are also a few Facebook groups that you can join once you get here, such as the Meadows Share Facebook group where neighbours ask for or offer items for free. There is a community spirit unlike any other that I've experienced while living in Edinburgh.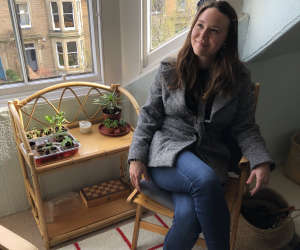 Recycling and Composting in a Flat:
Okay, I know this might sound weird, but one of my other favourite things about Edinburgh is that there is a city-wide composting program. Community composting is commonplace in many cities throughout Europe, but it is a bit of a unique service in the United States. In Edinburgh, compost bins are widely available and easy to use. I collect all my compost and recycling in bags and caddies and make a trip every other week to sort everything in the right bins. Recycling and composting have been so easy to do and with this system, I have much less waste that goes to the landfill.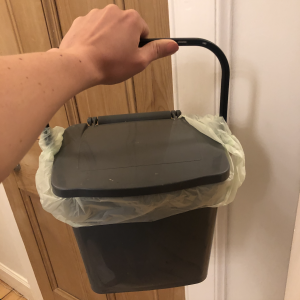 ---
Living in Edinburgh has provided me with the opportunity to live the lifestyle I've wanted to live, but couldn't do so easily back home. It feels so good to live in a city that supports sustainable living and learning.
Follow us on Instagram or Twitter for more updates from our Geosciences students!
Share