Hybrid Learning at Edinburgh
Hybrid Learning at Edinburgh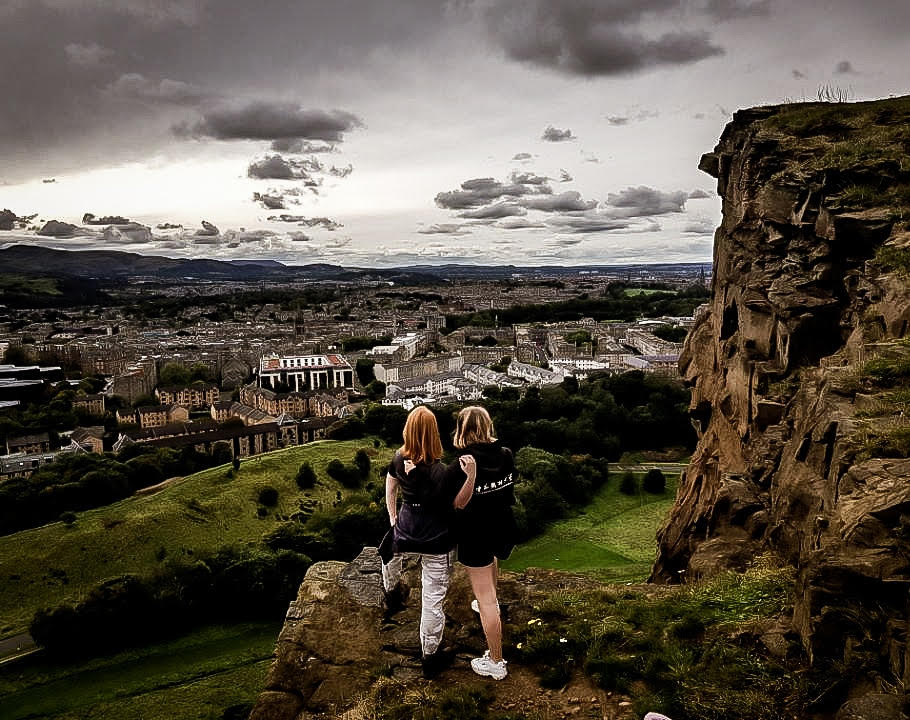 Reading Time:
4
minutes
By Alex, BSc Geology and Physical Geography 
After a long summer we are finally back to classes, but this time we are largely online! Today, I want to take everyone through a short look through my first week of online classes, as well as my top tips of how to keep on top of things when you aren't there in person.
My first lecture was a petroleum systems lecture at 9am on Monday. This was live online, so we were able to interact with our lecturer and ask questions in real time. I actually really liked this method of delivery as not only did it mean I was able to get up later but it also made asking questions in class less intimidating. In in-person classes, a lot of the time it can be difficult to ask questions, sometimes I'm not sure if now is the right time to ask or if I'm sitting too far back to be heard properly. But when the class is online and live, you can use the chat bar to ask questions. This means the lecturer doesn't have to immediately stop to answer, they can wait until the right time, it also means that other people can answer for you if they know!
TOP TIP: Keep an eye on your emails, a lot of classes are still having last minute adjustments to make sure everything is working correctly! 
On Monday I also had a couple of pre-recorded lectures to watch. What I like about these is that they give you time to watch these whenever you want! For example, I had watched our Monday palaeontology lecture after work on Sunday so I had more free-time in-between classes on Monday. And the Geochemistry class that was uploaded on Monday, I instead watched on Wednesday which is a far less hectic day. My only issue with these is that it is harder to motivate yourself to watch them. I kept finding myself saying "I'll do it tomorrow", "I'll do it the next day". My advice would be to watch them as soon as you can so you don't risk running out of time or falling behind.
TOP TIP: Watch pre-recorded lectures as soon as you have time for them, set aside a time to watch them! 
That afternoon we then had a palaeontology online lab. The lab was a sketching lab where we had to sketch and identify different specimens. To do this we were given links to an online 3D fossil viewer and used this to draw the different fossils as well as labelling them. This was probably my favourite class of the week. It was quite relaxing to do a bit of sketching after the stress of beginning online uni for the first time.
TOP TIP: If your wifi is slow, I would recommend an ethernet cable! You can get them for less than a tenner and this vastly improved the speed of my internet. 
Tuesday was supposed to be my first in-person class but this came the same day as the new COVID measures so I decided to give it a miss as I didn't feel comfortable getting on the busy bus. After more explanation of how in-person classes will go ahead, I'm feeling a lot more confident about going in and have decided that next week I will go in for this class.
We also had our first computing class this week! Having grown up with my Dad being a programmer and my household generally being pretty tech happy, I had a fab time learning python and was even able to finish early! This class I think probably went better online than in person would have. Having done programming before in high school, I quite enjoy doing it on my own and whizzing through the tasks.
TOP TIP: Buy a whiteboard to write down each week's tasks and classes to help you stay on top of everything! 
Thursday night was one of Palaeontology Societies events! We had a pub quiz which was loads of fun! Although there were less people than what we had last semester, we still had a blast. Having heard similar from other small societies, I'd say don't be afraid to get involved with new societies, even with online events we all love having new members and new people to contribute to the society!
TOP TIP: Check up on your friends! Invite them to online meet ups and message if they have been quiet recently! This is new to all of us and a little extra support can go a long way 😊  
Overall, I'm super thankful to be back to class (even if they are online for now), getting back into routine has been great and I'm looking forward to learning lots of interesting stuff this semester!
~ Alex 3rd Year Geology
Follow us on Instagram or Twitter for more updates from our Geosciences students!
Share