My favourite beaches in Edinburgh
My favourite beaches in Edinburgh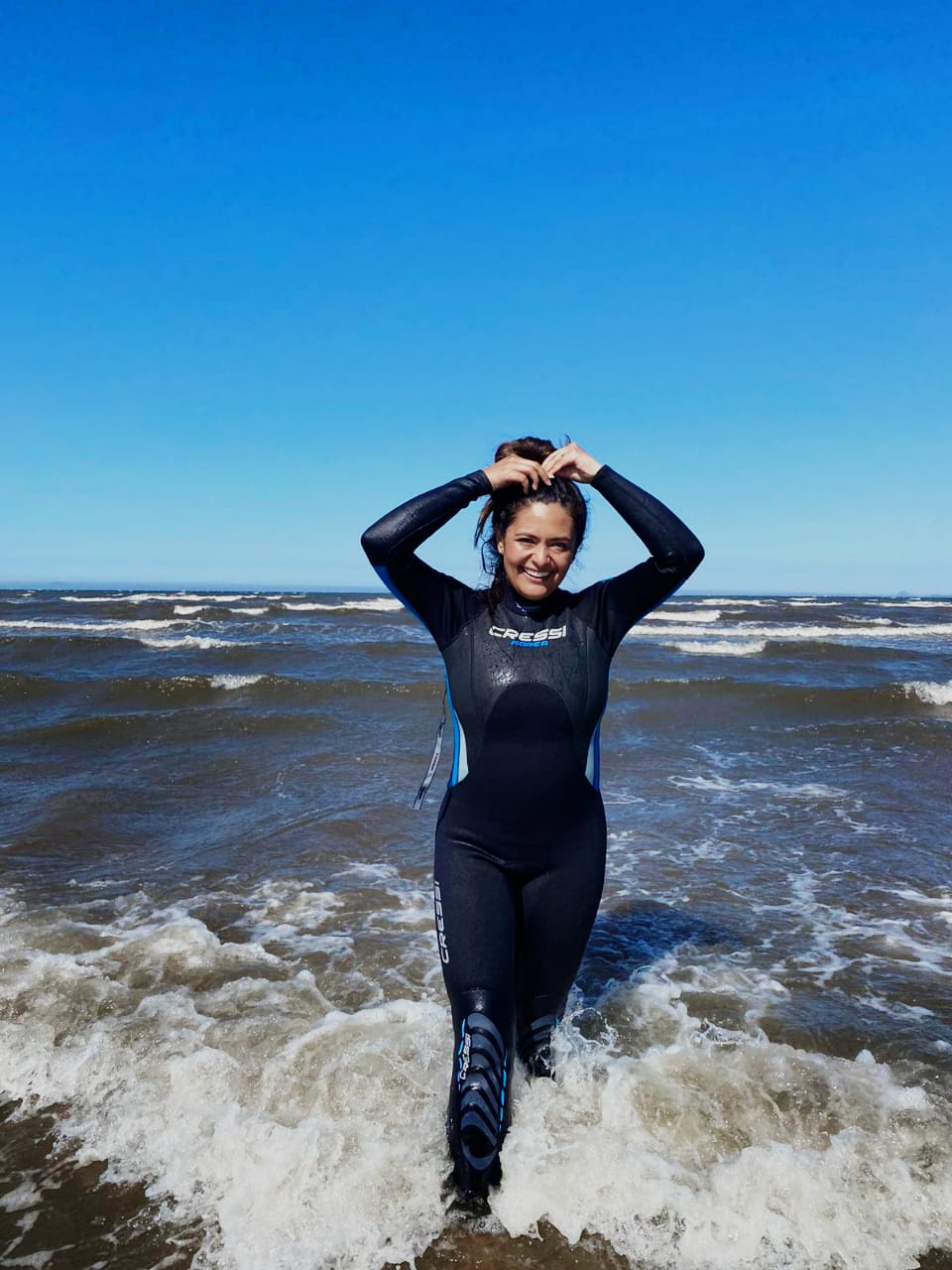 Reading Time:
7
minutes
By Valentina, MSc in Marine Systems and Policies
Back in the time when I was choosing my options for studying a postgraduate course, I had one thing clear, the place I chose should be near the beach.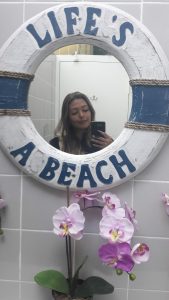 I had lived all my life in Bogotá, Colombia, a city that lies amidst the Andean mountains, but since I was very young I would go visit my father in the beautiful city of Cartagena, in the country's Caribbean coast. I knew by then that I wanted to be permanently next to the beach and little did I know that Edinburgh would be the place to enjoy it at its fullest!
After one year exploring beaches in Edinburgh and nearby, I decided to write this blog to facilitate the task of finding nice spots for those of you that are starting this exciting experience as a student at the University of Edinburgh and love the beach!
Beaches in Edinburgh are indeed quite different than tropical warm beaches, but they offer plenty activities for any person, from going to a nice café in a winter day to take a swim with friends for the bravest! In this "guide-like" blog I will tell you about my 3 favourite beaches and some tips about this place and how to get there.
Portobello beach
This blog couldn't start in a different way than by mentioning the iconic Portobello beach located in a suburb (with the same name) in the eastern side of Edinburgh between Leith and Musselburgh.
Portobello is a beach named after a cottage that the retired sailor George Hamilton built in the beach. In 1739, Hamilton fought in the battle of Puerto Bello between Spain and Great Britain in Panama and named his cottage after the battle.
Portobello has long sandy beaches that face the Firth of Forth. Along the esplanade, there are several activities for visitors that include cafés, restaurants, a water sports rental centre, and an arcade.
My personal favourite restaurants are the Boat House and the Beach House, both with stunning views to the ocean, and the amazing Greek pastry shop in the High Street that is always fresh and service super kind! (It is just a street parallel to the beach).
Portobello offers a great spot for wild swimming-lovers as well. Children, adults, athletes, visitors, and locals can be seen swimming in the waters that remain rather shallow and with mild or almost no currents for several metres.
I have swum in these waters several times with my friends, and although I wear my wetsuit, during summer months it is very nice and the landscape of the esplanade from the water is just beautiful! I highly recommend it.
Also, if you're lucky enough you might see dolphins from shore when the water is flat. I recently saw three bottlenose dolphins while cycling from Portobello to Leith, and there is a locally famous swordfish that has been seen from time to time swimming nearshore: https://www.edinburghnews.scotsman.com/news/people/incredible-video-shows-swordfish-swimming-portobello-coast-2903231
You can also cycle along the esplanade, rent a kayak or paddleboard, or just lay on the beach on a sunny day and take advantage of the few days like this in Scotland.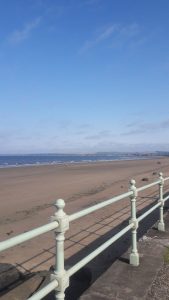 Several buses will take you to Portobello (look for routes 21, 26, 42, 45, 49), but can also cycle or walk there depending on the place of the city you're at!
Silverknowes and Cramond
Silverknowes is a beach that, like Portobello, is located within Edinburgh, specifically around 5 miles north-west from the city centre. The beach is a mix of sand and pebbles, with a permanently changing tide (the reason why I have never swum there) and a golf club behind.
The first time I visited Silverknowes I took part of a beach clean organised by the University of Edinburgh's Ocean Advocates (formerly named Marine Conservation Society) as part of the Great British beach clean. Make sure to join this interesting society if you are keen on protecting the oceans!
Since then, Silverknowes became what might be my favourite spot in town. There is a cute café, the Boardwalk Beach Club, with crystal corners facing the ocean where, before the pandemic, you could sit in fluffy sofas to enjoy the view with a warm soup while reading and escaping the winter cold. Things have changed since the social restriction measures are in place, but maybe in the future cute sofas will be back, and in the meantime, you can grab a coffee or ice cream to go, so make sure you check this place.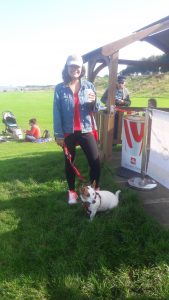 Silverknowes is a great spot to unplug from the city and to take a break from long study sessions. There you can walk around, read a book on a bench, or engage/organize a beach clean-up.
As you walk along Silverknowes beach you will find Cramond beach, named after the neighbouring Cramond village. This area is known to be one of the earliest known sites of human habitation in Scotland (around 8500 years BC).
An uninhabited island lies in front of Cramond beach shore, hosting the remains of former military structures that were used during World War II. You can walk to the island through a tidal causeway that will open at certain times every day.
Make sure you check the tide schedule before visiting to ensure you will be able to walk and return safely from the island, as visitors have remained stranded in the island by the incoming tides. There is a timetable that is permanently updated in the landside of the island and the following link: https://www.thebeachguide.co.uk/south-scotland/lothian/cramond-weather.htm
The view from Cramond is stunning and you can visit the swans swimming in the estuary of the River Almond.
Both beaches are dog friendly, so you can come to walk your pet if you have got one, and they have a great esplanade for cycling with a beautiful view. Also, heading west from Cramond and Silverknowes you can find the historic medieval Lauriston Castle with its views to the Firth of Forth.
You can get to Silverknowes with bus routes 29 and 16 and to Cramond with bus routes 41.
North Berwick
North Berwick is a seaside town in East Lothian, that only 30 minutes from Edinburgh city centre offers great places for beach seekers. Beaches in North Berwick are long and sandy, a great spot for wild swimming in summer months.
The little town is full of shops, cafes, pubs, and restaurants, and other nearby attractions such as the Tantallon Castle to the east and Dirleton Castle to the west. This town is perfect for a day-trip with your friends to enjoy a walk and an ice cream along the beach or to attend local events like the Puffin Fest, that celebrates the return of these iconic birds to the local islands. Always remember to follow the Government's advice on Covid-19.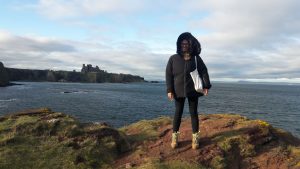 The Scottish Sea Bird Centre in North Berwick offers several wildlife watching tours in Catamaran cruises, boats and private charters. These trips will take you around the nearby islands of the Lamb, Craigleith, and the iconic Bass Rock in search of several bird species including Puffin, Gannets, Kittiwakes, Cormorants and Fulmars.
Puffins are iconic animals in Scotland, often called "the clowns f the sea" due to their pale cheeks and colourful orange beaks and legs. You can see them every year in North Berwick and some people are unaware of this unique opportunity so near to Edinburgh!
It is important to bear in mind that these birds will only remain in North Berwick from April to early-August, so you can plan your visit with the Sea-Bird Centre.
Still, the most iconic landmark in all North Berwick is the Bass Rock, a formation that every February becomes home for more than 150,000 gannets. It is the world's largest colony of northern gannets that Sir David Attenborough described as one of the twelve wildlife wonders of the world: https://theculturetrip.com/europe/united-kingdom/scotland/articles/a-brief-history-of-the-bass-rock/
In August 2020, after lockdown eased, and with social distance measures in place, I was able to visit the Bass Rock. I saw hundreds of beautiful puffins on the way and was shocked by the beauty of the gannet colony in the bass rock. As you approach the rock it feels you enter a white world all surrounded by these beautiful creatures (you can also see the babies in their nests, so cute!).
Some "hidden" beaches offer alternatives for the often-crowded North Berwick beach and that you can visit if driving a car. You can see the Bass Rock from Tyninghame Beach, Seacliff beach and Yellowcraig beach, enjoy clear-sandy beaches, and walk through the forest. All super recommended!
You can get to North Berwick in a 30 min trip in a train from Waverley station, or a 2ish hour trip in the bus route 124.
Congrats for moving to such an amazing place for beach lovers and enjoy Edinburgh!
Valentina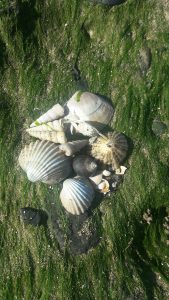 Follow us on Instagram or Twitter for more updates from our Geosciences students!
Share