Private Accommodation in Edinburgh – the Student Perspective: Tips & Neighbourhoods
Private Accommodation in Edinburgh – the Student Perspective: Tips & Neighbourhoods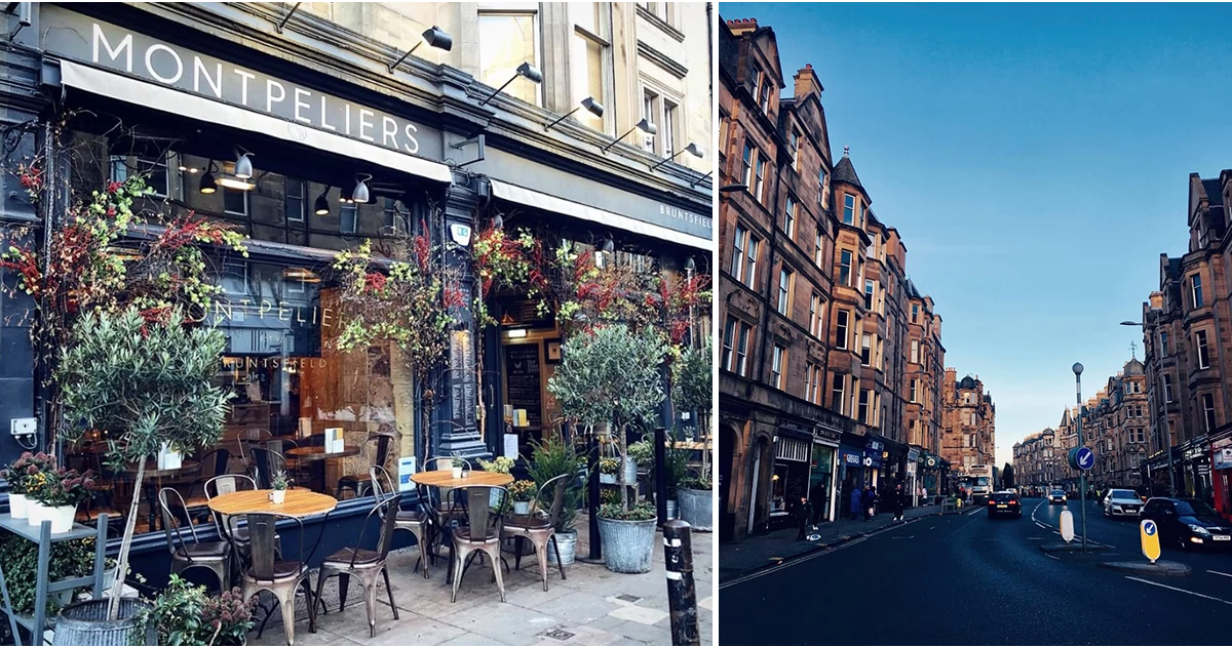 Reading Time:
5
minutes
By Audrey, MSc Environmental Sustainability
It's that exciting and nerve-wracking period before your start at University, and you're asking yourself so many questions, trying to piece together what your life might look like in a few weeks' time: where am I going to live? Who am I going to live with? Which neighbourhood will I fit in best? Will I like my new home?
If you're more stressed than excited right now, and you haven't found accommodation yet – don't worry. Many haven't either (though it might not seem like it on the Facebook groups)! Hopefully this blog post, which will include some student tips and short descriptions of neighbourhoods, will help you make some decisions.
Tips:
Make a criteria checklist: This may sound a tad excessive, but honestly it is helpful to write out what's important to you in a home. Try jotting down things that you've liked in your past homes before you start looking at flats – I promise it'll save you a lot of time! Below are a few things to kick-start your list:

Price: student accommodation in Edinburgh, on average, ranges from £400-600 per month.
Guarantors: if you're a non-UK citizen, check if the flats you're looking at accept international guarantors. If they don't, you can usually pay in advance for your whole stay, or for a few months (which is what I did).
Transport: access to buses and/or trams. Also important to consider: distance to airports or train stations (e.g. Edinburgh Waverley) for weekend trips and holidays.
Distance from University buildings: do you want to be closer to your lectures? Are your courses in the Old Town, Main Campus or King's Buildings? Do you mind walking, or do you prefer the bus? Do you have a bike? All important things to consider!
Flatmates: do you want them? Or, are you looking for a studio/one-bedroom flat? Many options are available in Edinburgh: flatshares, independent studios within a flat or student accommodation, or independent apartments – the (accommodation) world is your oyster!
Furnished or unfurnished: do you already have your own furniture that you want to bring? Or, do you want to go for a flat that's ready to be lived in? Make sure you double-check these details before booking your new Edinburgh home.

SpareRoom: Lots of students use SpareRoom to find a flat! You can look for rooms to rent, post your own room-searching announcements or even find a "buddy" to share a flat with. You can also add criteria to your search, like price, the number of flatmates, property amenities, etc. It's a great place to start and see what's out there!(https://www.spareroom.co.uk/flatshare/edinburgh)
Visiting: if you can, visit flats before you book them and learn from my experience: pictures and websites often stretch the truth (lie). Many students stay in a hostel or an Airbnb for a couple of days before the course starts while they visit and find their perfect Edinburgh home.
Facebook groups: A great tip, that I wish someone had told me, is to check the Edinburgh student Facebook groups! Many students are looking for flatmates to complete their Edinburgh family – why not live with other students? It's a great way to make friends at the beginning. If you don't see any posts, initiate one! It's very likely that others in your course or School are in the same boat, and also do not want to live with total strangers. Go for it!
Neighbourhoods:
There are many great neighbourhoods to look into when you're considering student accommodation, below are just a few!
Bruntsfield: it's close to the Main Library and campus, and has many student-friendly bars, cafés, lunch spots and restaurants (and many Instagram-worthy brunch spots for the weekend)! The Meadows and Bruntsfield Links parks are right next door, which is great for runs, walks, summer barbeques and meeting up with friends. Something to consider: Bruntsfield is not very well connected to public transport, and on average it's about a 30 minutes' walk to Princes Street, 20 to the Old Town, and at least 40 to the King's Buildings.
Old Town: the ECCI, Lister Learning Centre and Geography building are really close by, and the Cowgate and Grassmarket areas (typical Edinburgh student night-life spots) are within 10 minutes' walk. The main campus and library are 15 minutes away. Nicholson Street, a hub of shops & restaurants that is well connected to all Edinburgh bus routes, is just around the corner – it's a very convenient area to live in! Arthur's Seat is not too far, which is ideal for runs and hikes! However, keep in mind that student accommodation in this area tends to be smaller and pricier, and if directly on the Cowgate (like I was) it can get a bit loud on the weekends.
New Town: don't let the name fool you, New Town has lovely old Georgian-style buildings – I always love walking around there. New Town has trams and buses, which makes it very convenient for getting around! Depending on how far into New Town you are, it can be quite far from the main campus and your lectures, especially the King's Buildings (at least a 1-hour walk). There are plenty of unique and cool local shops, bars and restaurants; if you're more adventurous this may be the place for you! Stockbridge market, a popular weekend activity is just a few minutes' walk away – highly recommend checking this out.
Leith: Leith is another student favourite, though it is further away. There are frequent buses which take you from Leith to the centre, though many students living in Leith invest in bikes. Leith is known for its hipster cafés and its multitude of vegan & vegetarian restaurants. The Water of Leith river flows through all of Leith, and there's a massive port – it's a beautiful area to stroll around and live in.
Though the above is important, try to remember that your student home is just a place! Whether you manage to get your top choice, or the perfect-looking flat, will not dictate your whole experience in Edinburgh. The city has much to offer, and you will meet amazing people that will make the experience one to remember. Best of luck!
Follow us on Instagram or Twitter for more updates from our Geosciences students!
Share