Your university adventure starts here – Why I chose Edinburgh (MSc Evironmental Protection & Management Student)
Your university adventure starts here – Why I chose Edinburgh (MSc Evironmental Protection & Management Student)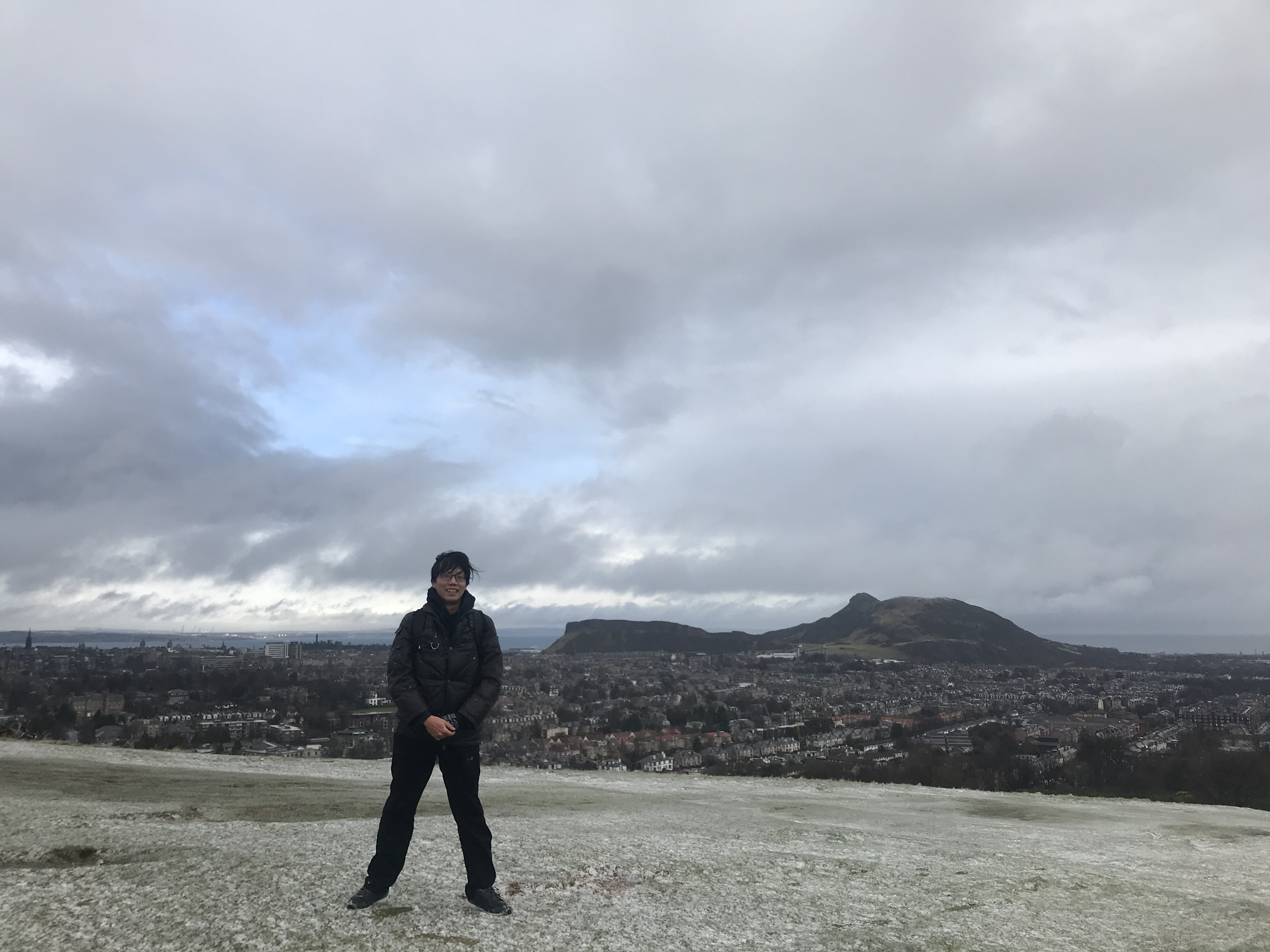 Reading Time:
5
minutes
By Win, MSc Environmental Protection and Management
If you are thinking about studying at Edinburgh but unsure, here are my top five reasons of choosing Edinburgh. Hopefully, this will help answering some of your questions or clearing some of the doubts you have.
Edinburgh has a lot to offer, in terms of architecture, history and nature.
If you would like to experience a combination of medieval architecture, rich history and beautiful natural landscapes while studying, you cannot go wrong with Edinburgh.
Edinburgh Castle is likely the first landmark to greet you before reaching the middle of the city. As one of the oldest buildings, the imposing castle gives you an idea of the brutal sieges it has endured, especially given the steep cliffs and tall walls surrounding the castle, until the age of gunpowder and cannon.
Walking on the Old Town streets gives you a sense of lost in time. With luck, you might spot an old gas lamp or an ugly gargoyle statue staring back at you.
You can also visit the Natural Museum of Scotland to get immersed in the long history of the Kingdom of Scotland, and pay homage to the first cloned mammal – Dolly.
Or, hike up Arthur's Seat or Blackford Hill (where the Royal Observatory is), and enjoy a 360 degree view of the city.
There are so many hidden gems here in Edinburgh. If you pay attention, you will be surprised by what you might stumble upon while wandering leisurely in the city.
You are guaranteed one heck of an experience in Edinburgh.
If you are a music lover, you will be thrilled by the celebration of music offered at the Usher Hall. You get to choose from classical, blues, folk, pop rock music to various movie and game soundtracks. Who knows, one of your favourite artists might be performing!
Otherwise, wait for the annual Edinburgh International Festival in August. Over three weeks, you get to "feast" on a series of performing arts (indoor and outdoor), performed by artists from all over the world. Oh, do not forget to check if student discount is available.
Or, join the Hogmanay Torchlight Procession on the 30th December. Be one of the torchbearers and light up the "river of fire" to ward off evil spirits!
Sure, studying is important but so is living your life to the fullest! Never know, you just might get the best years of your life here.
It is a rather safe city.
The crime rates in Edinburgh are rather low, if you google about it. And I can attest to that with my own experience.
Due to flight delay, I arrived at Edinburgh around midnight in September 2019. Having missed the key collection time at the accommodation office, I had to collect my room key from Pollocks Hall, which was 30 minutes away from my accommodation place. Curious and excited, I decided to take a stroll and have a look around. Sure enough, I encountered several joggers at the Meadows while on my way to Pollocks Hall. That alone was a convincing sign for me, that Edinburgh is a rather safe city.
As a matter of fact, I have not encountered any serious crime. Just a bike shed break-in so far. But this does not mean one can be careless here.
It is a student-friendly city.
You do not need your own vehicle to travel around here. Yes, there is the carbon footprint issue but you can get to almost everywhere in Edinburgh with Lothian buses. Yeah, you might need to walk a bit, but walking is good for your health. If you need more exercises, you can get your own bike or rent one of the Just Ear Cycles bikes to get around.
For international students, do not worry too much about the food. Other than the pub classics, there are Chinese, Italian, Indian, Japanese, Malaysian, Mexican, Turkish, Vietnamese (and more!) restaurants to go food hunting.
If you prefer cooking your own food, you can go grocery shopping at the nearby COOP, Tesco, Salisbury, Poundland, Lidl and Aldi shops. Otherwise, if you are looking for unusual ingredients and food, there are several halal and many oriental grocery shops around, as long as you are living not too far from the middle of the city.
And of course, I need to mention the Edinburgh dialect.
As a second-language English speaker, I find that the Scottish accent is one of the loveliest accents. Aye, it can be a wee bit difficult to follow at first. But hey, if you are keen to train your ear for the accent, Edinburgh is probably the right place.
It is easier to follow the Edinburgh dialect because Edinburghers' version tend to be "softer", and they will often slow down when conversing with second-language English speakers. If you have a hard time with the accent, do not feel shy asking Edinburghers (they are very friendly) to repeat what they have just said, or you can just learn from your new Edinburgher friends.
You know your Scottish accent is improving if you start replacing the "burgh" with "brah" when pronouncing Edinburgh, or saying aye (instead of yes), wee (instead of little), wan (instead of one) and loch (instead of lake).
Anyway, do not let choosing which UK city you should study in to stress you out too much. Think about what you hope to experience while studying. Trust me, you will not be disappointed by what Edinburgh has to offer you. Hope you find this blog of mine helpful! Cheers!
Win Sim, MSc Environmental Protection and Management
Follow us on Instagram or Twitter for more updates from our Geosciences students!
Share