Why I chose to study MSc Environmental Sustainbility at Edinburgh
Why I chose to study MSc Environmental Sustainbility at Edinburgh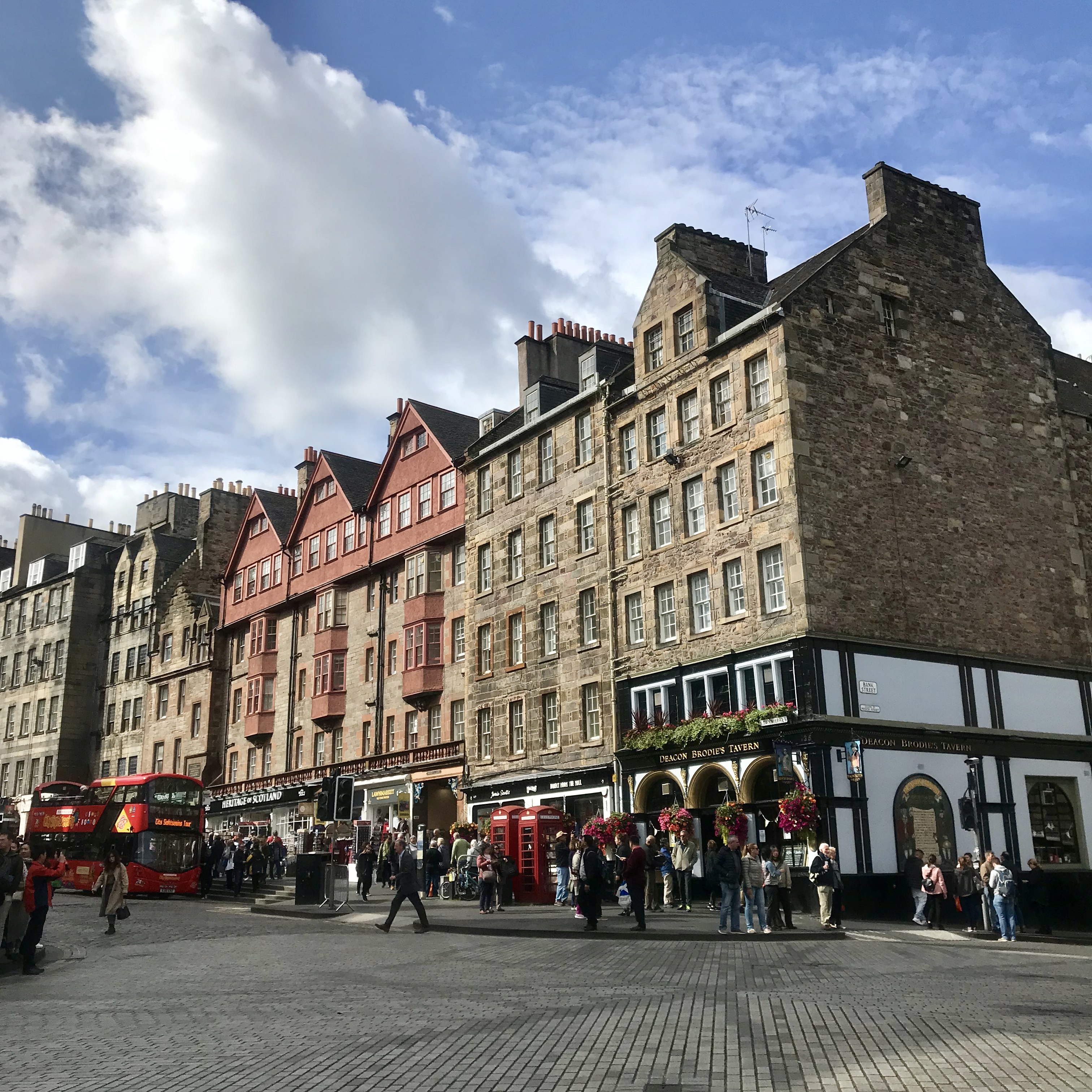 Reading Time:
6
minutes
By Audrey, MSc Environmental Sustainability
Application season is in full swing: you're writing motivation statements, waiting to hear back from universities, and have maybe even begun to receive offers. Though this part is undoubtedly stressful, the worst is yet to come: decision-time. How on earth are you supposed to know which university is the right fit for you?
Hopefully this blog post will explain why I chose Edinburgh, and might inspire you to do the same!
A bit about me:
Heya! I'm Audrey, an MSc student in Environmental Sustainability at the School of Geosciences. When I graduated from my bachelor's programme, I had no clue what I wanted to do. I knew I wanted to make a difference, but did not know how, or where to start.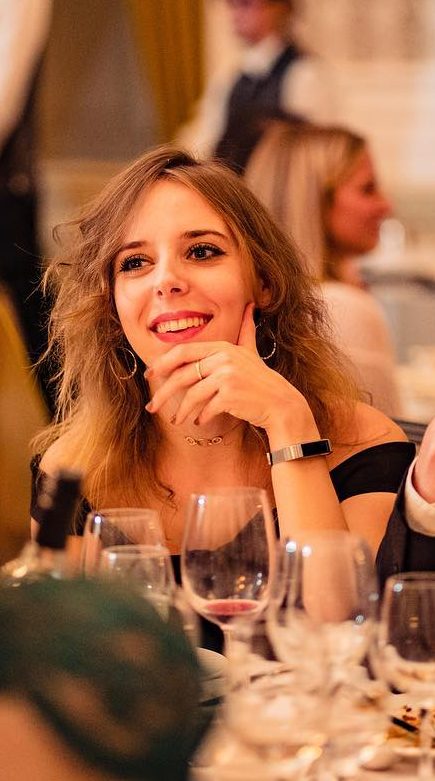 I began considering master's programmes in politics, and filling out applications for grad schemes. After writing too many soul-crushing and anonymising CVs, cover letters, and motivation statements, I realised that I had no work experience: all I could do was research and write very good essays. Though these are undoubtedly important skills, I did not have any marketable practical experience. So, I put the idea of a grad scheme or a master's programme on hold, and got some work experience.
And thank goodness I did! Symrise, a German flavouring and fragrance company took a chance on me and hired me as an intern for their Sustainability department. It was in this position that I saw that you didn't need to be in politics to make a difference, you could do it in the private sector too. My colleagues were doing amazing work, and they inspired me to study a sustainability-focused master's programme, so that I could pursue a full-time career in this field.
However, I couldn't apply for just any university or course. I wanted a practical master's programme which would teach me skills that would enable me to make a difference, and (on a more practical note) make me employable.
This is the main reason I chose the Environmental Sustainability course at Edinburgh, but not the only one! Continue reading to find out more…
Practical Skills Development:
I applied to three other master's programmes at other universities, and none of them had the same level of practical learning and skills development as Edinburgh on their course descriptions. So far, I have not been disappointed.
In the first semester, we had several opportunities to go on field trips and observe how sustainability and environmental management concepts were applied in real-life scenarios. Even before the course officially started, we were taken on a field trip to Findhorn, a renowned eco-village that have applied sustainability to all aspects of their community. We also visited a whiskey distillery, which is known for its strong sustainability commitments, as well as a reindeer conservation site! These three very different applications of sustainable development were inspiring, and showed me right from the beginning of our course that there is not 'one' solution to living sustainably. I couldn't wait to start the first semester!
Depending on your module choice, there were several opportunities for more field trips. I chose Soil Protection and Management, where the lectures themselves were quite traditional, but this was well-balanced by the development of practical skills! In our second week we were taken to the Pentland Hills to identify the different soil types, and analyse their different characteristics. This was very helpful for me, since I had never studied soils until this year, and had felt quite overwhelmed by the first week's content. Other weeks, we conducted a Visual Evaluation of Soil Structure (VESS) analysis, both in the lab and on-field. We had learnt about this technique in class, so it was very valuable to be able to apply what we learnt and develop new skills! On another field trip we even got to test for soil compaction using a pedometer, and carve out our own soil samples using a spade (easier said than done)!
In our module Applied Research Skills in Environment Society, we applied theories of quantitative and qualitative data collection to an investigation on the use of greenspaces by university students. Through surveys and semi-structured interviews, we collected both quantitative and qualitative data. We then used different analysis techniques, such as statistics in R and thematic interview coding, to interpret our results in the final report. This was a challenging project, since transcribing and coding interviews, statistical analysis through R, and writing a formal research report were completely new to me. It was very rewarding, and I am sure that these skills will be very valuable and useful in future!
In the second semester, the practicality of our master's has only increased. In the module Participation in Policy and Planning, we are working on a group project designed in collaboration with the Scottish Government, Zero Waste Scotland, and the Scottish Youth Parliament on fast fashion trends. For this project, we need to conduct semi-structured interviews with key stakeholders, analyse these interviews, and produce a final report, in order to supply recommendations to the Scottish Government. The project culminates in a presentation of the report at the Scottish Parliament, I can't wait!
In our core module Case Studies in Sustainable Development, my group (only 4 in this one!) will similarly give the SRS department recommendations on how we could better engage students with the Sustainable Development Goals and the Climate Crisis through university curricula. These recommendations will be based on best-practices within the University of Edinburgh and at other universities. This gives us the opportunity to interview key individuals in the sector on their experiences of implementing sustainability in practice, and to design our own surveys for Edinburgh uni students.
With both of these projects, we have the opportunity to truly make a difference, and have an influence on policy! I do not think I would have had this opportunity at other universities, and am therefore very happy I chose Edinburgh. Hopefully you will too!
The city 
Not only does the University have a great reputation for excellent teaching and research, but the city of Edinburgh is well-known for being fun, historical, multi-cultural, and lively! The rumours could not be more true – life as a student here is amazing!
The beauty and history are everywhere: every day when I walk to my lectures, or the library, or the ECCI, I think about how beautiful the city is. I find it incredible that I can see Edinburgh Castle on my way to lectures, that parts of Flooden Wall still exist and that we can touch them! All the old buildings are so well maintained, it feels like you're walking through a movie set, or through Westeros. Even on rainy days Edinburgh is beautiful – it has a moody, Harry Potter feel to it. There is no way to describe the feeling I have when I walk through this city, it's really as if the history and culture that is imbued into the walls and structures; it's almost tangible. If only walls and stones could talk – I can only imagine what they would have to say in Edinburgh!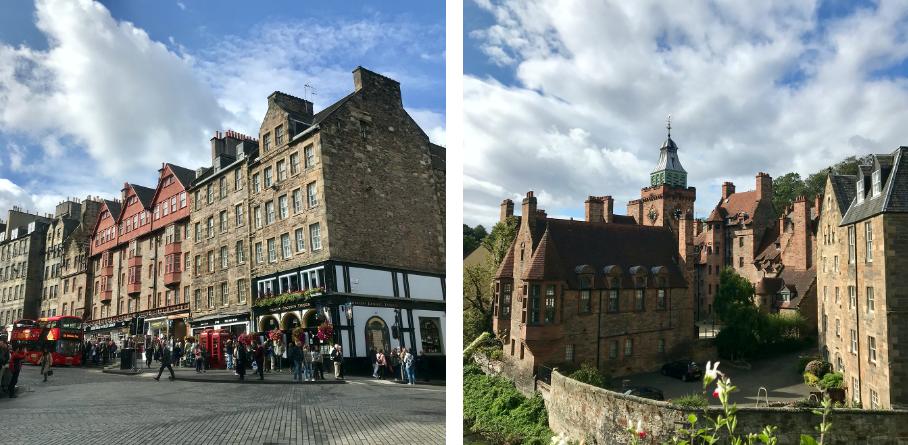 Edinburgh is also a lot of fun for students: hipster cafés, cheap eats, international foods, markets, vintage stores, and student bars abound! This makes socialising and organising events with your friends and course a piece of cake, and is a big reason why I chose Edinburgh over the campus-based universities. The vibrant social life is already a massive part of my student experience: I organised a mini pub-golf style bar crawl for my friends and I, and I've attended several Ceilidhs and Balls. Being able to socialise, and go to places which appreciate and welcome students is very important for integrating into a city! Indeed, having studied at a campus university for my undergrad, the difference is striking. Campus universities are often described as a 'bubble': you feel isolated from the outside world, and often are not well integrated into the local community. But here in Edinburgh you are both a student and a part of the city's community! You're surrounded not just by students, but by 'real' people too, who are politically active and engaged. This makes you directly connected to current affairs, and also exposes you to wider political and social concerns. And as a part of the community, you are encouraged to take part and have your voice heard!  For example, I've participated in anti-climate change marches, and have seen several Scottish Independence protests along the Royal Mile. These are just a few examples, but they are important in creating the feeling of a 'living city'.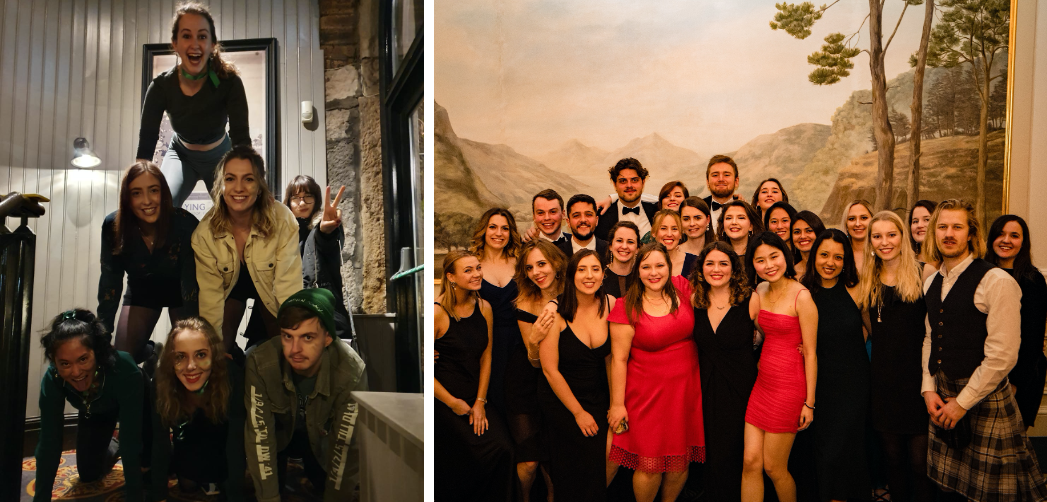 Edinburgh is definitely alive, and a great place to be for students. Not only could your academic experience be challenging and rewarding, but your extracurricular life could be amazing too. I am very glad I chose Edinburgh, and have never regretted my decision since starting the course!
Follow us on Instagram or Twitter for more updates from our Geosciences students!
Share