SRUC postgraduate experience: Field trips Chapter 1
SRUC postgraduate experience: Field trips Chapter 1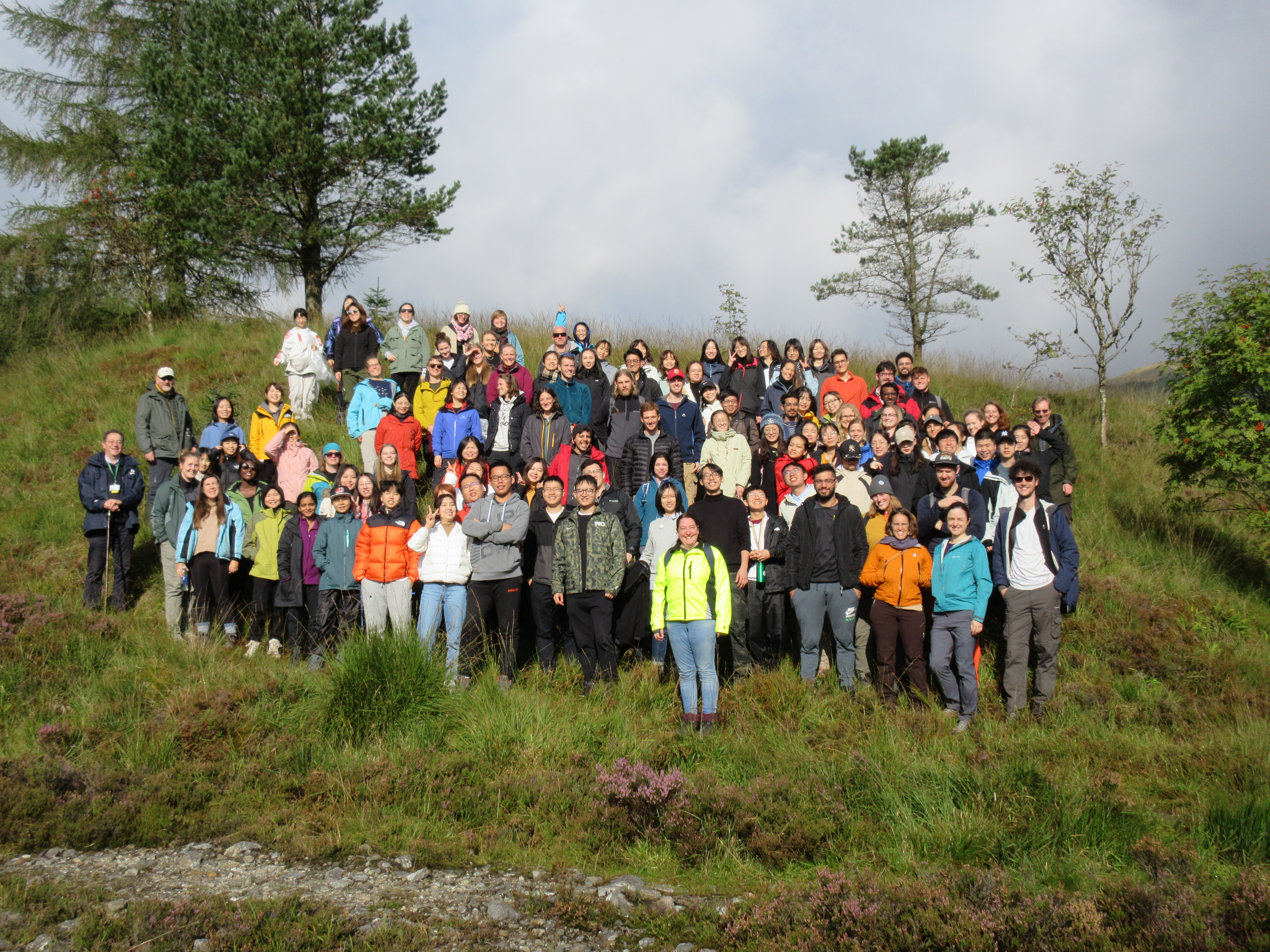 Reading Time:
5
minutes
By Win, MSc Environmental Protection and Management
"Wherever I wander, wherever I rove,
The hills of the Highlands for ever I love."
~ From Robert Burns' poem, "My Heart's in the Highlands"
If you are curious about Scotland's Rural College (SRUC) postgraduate student experience, you might find this blog helpful. Other than attending lectures and completing assignments, SRUC MSc students get to go on many field trips and learn about various environmental issues while exploring Scotland! And normally, no extra fee is required. As one of the Environmental Protection and Management MSc students, I would like to give a recap of the field trips I joined in the first semester of 2019.
1. Even before classes started, all the postgraduate students from five SRUC MSc courses (i.e. Ecological Economics, Environmental Protection and Management, Food Security, Soils and Sustainability and Sustainable Plant Health) went on a 2D1N trip to visit the Scottish highlands at Tyndrum during the induction week. What better way to start a one-year MSc programme?
Pictures alone do not tell you the full stories of the landscape. Do you know that the highlands are covered by primarily water-saturated peat soils, as a result of the retreated glacier and Scotland climate? To provide the United Kingdom a strategic reserve of timber in case of another large-scale war after the first World War, many non-native timber trees were planted on the peat soils, giving Scotland the iconic wooded landscape today. Also, you may not know that many of the lush green hills are maintained by extensive livestock grazing. The seemingly pristine landscape is actually not "natural" at all!
2. How better can we learn about renewable energy? The answer is by visiting an actual operational plant. Pentland Biomass, located four miles away from the King's Buildings, uses wood chips (from local, sustainably-grown larch or spruce trees) as fuel to generate heat for the adjacent greenhouse's heating and hot water needs. Ash produced is then used or sold as fertiliser. We learned that if the fuel source comes from sustainable forestry and energy crop farming, biomass is a carbon neutral and sustainable option, which is better than fossil fuel.
3. Do you know that beef has the largest carbon footprint among meats? Here, at the Bush Estate, we learned that 2,400 gallons of water to produce 1 pound of beef meat. A person should drink at least 1 gallon of water per day, so that is just 365 gallons of water per person per year! Given cattle's high greenhouse gas emission, university researchers at the Bush Estate attempts to lower the emission, by looking into factors such as type of feed, manure management and even cattle genes! Oh, I should mention that the cows there were very inquisitive but the sheep were awfully shy.
4. At one of the grass fields adjacent to the Centre of Ecology and Hydrology (CEH), where long-term experiments were being conducted, we learned from CEH researchers how to collect greenhouse emission data. We were told that rainfall has a significant effect on greenhouse gas emission after fertilizer treatment, so weather forecast is important to farmers who wish to lower greenhouse gas emission. Oh yes,  we were buffeted by strong winds and heavy rains all the while. Do not forget bringing your rain jacket or umbrella (a very sturdy one to withstand the strong winds) if you are coming to study at Scotland!
You are wrong if you think this is all! Though the second semester has already started, and assignments are piling up, there are several field trips to look forward to. And here is a teaser of what we have in mind:
Look for the world's largest grouse species, Western Capercaillie (capercaillie means 'horse of the forest' in Gaelic) at the Cairngorms National Park
Visit one of the sea bird (kittiwake, guillemot, razorbill and absolutely adorable puffin) colonies at Isle of May
Morocco field trip for Environmental Protection and Management students
The second chapter should be published at the end of the second semester in late April or early May, so stay tuned if you wish to know more.
Win Sim, MSc Environmental Protection and Management
Follow us on Instagram or Twitter for more updates from our Geosciences students!
Share