6 reasons I chose to study BSc Ecological and Environmental Sciences with Management
6 reasons I chose to study BSc Ecological and Environmental Sciences with Management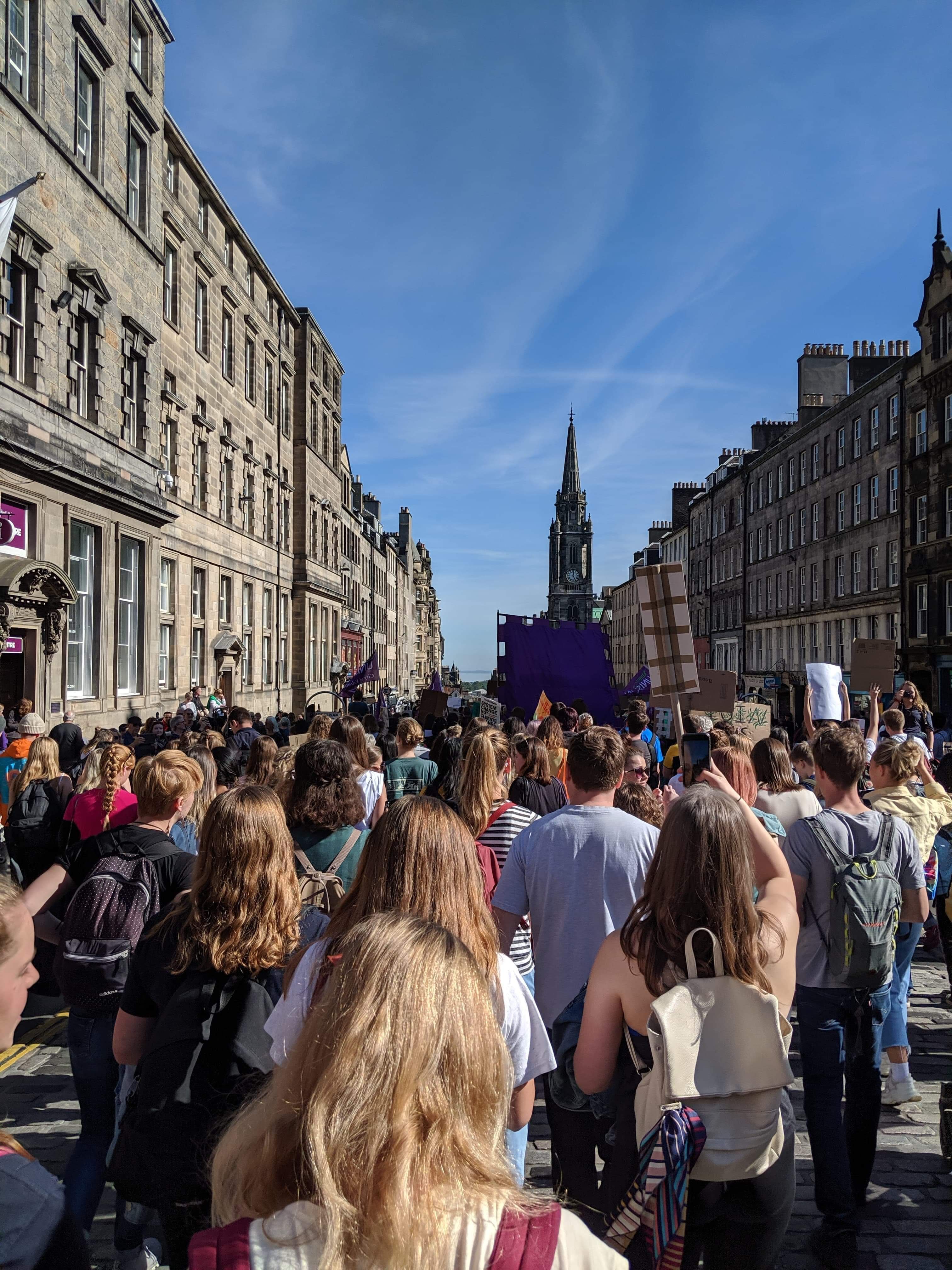 Reading Time:
4
minutes
By Lauren, BSc Ecological and Environmental Sciences 
Deciding on what university to go to was a stressful choice to make at 17. For every step of my teenage years, there was always endless help with any important decisions that came our way. Then suddenly we were in our final year, our student support teacher was leaving, half of my friends had decided not to go to university and my parents had no input outside of Edinburgh. We were only allowed 3 open days to visit out of school and so had 3 chances plus some online research to find the right place to spend the subsequent four years of my life (after my year out). Now, well into the second semester and I feel like I've definitely made the right choice. There were definitely other additional reasons to the ones following that made other universities less appealing to me- FYI Glasgow's Environmental Science course is not in Glasgow, it's in Dumfries- however, these are the key points that made me feel like the University of Edinburgh was the right choice for me. So without further adieu…
1.Close to home
Last year I went as far away from home as possible and flew myself off to Thailand to teach English for a year. Therefore, the knowledge that when I completed my year having the biggest adventure of my life I would come back and be able to drop my washing off easily every few weeks seemed extremely appealing. By moving into a student flat I've kept my coveted independence but whenever I want a bowl of my dad's soup all I have to do is jump on a quick 40-minute bus and I'm at my door. It also means I can easily spend time with old school and work friends which was important after going so long not seeing them. There's also a lot to be said about the benefits of moving away from home as well but it was definitely the right decision for me at this time.
2. Offers Ecological and Environmental Science with Management
This is a very niche reason but one of the main reasons that Edinburgh appealed to me over other Sottish universities is that it's the only university in Scotland that offers my preferred course with management. Management is a broad term but essentially it adds a business element to the degree and in first- year introduces you to accounting, marketing, HR, economics and finance. Further along the line, you'll be able to choose from a wide range of courses in the business school depending on what interests you (in this case definitely not economics or finance for me…).
3. Beautiful location
Edinburgh is stunning. I've grown up only a short while away from the city and would often come in for day trips shopping along the main street or to pop to the cinema. However, it's only since I've started living in the centre that I've developed a real appreciation for how amazing this place- is mostly because I'm now living and studying in a part of the city that I rarely visited beforehand. I'm extremely lucky with the flat I've ended up at and whenever I tell anyone where I stay, the reply is normally how great a location is it.  I'm a 10-min walk from Arthur's Seat, the Meadows are right on my doorstep AND I'm in between the science buildings and the main campus so it's easy to stroll to both. NOt to mention all the amazing cafes and food places nearby. The dream really.
4. Leader in sustainability
Obviously studying the degree that I do, I'm very passionate about the environment and the effect that we have on it. Therefore, it's important that the university I have chosen tries to be as ethical and sustainable as possible. Edinburgh is very vocal about the steps it's taking to become more sustainable and the biggest aim is to be zero carbon by 2040. It also takes responsibility for the things it can do better and listens to climate groups within the university on how it can improve. This strive for improvement makes me feel as though I'm in the right place to be studying a course so closely linked with nature and the climate.
5. Included in the top 100 universities in the world
The University of Edinburgh is one of only 15 UK universities in the top 100 in the world and the highest-rated in Scotland. I always knew I didn't want to go to a university outside of Scotland and so I feel positive that my top choice is listed alongside infamous Ivy League schools in America and less than ten behind Oxford. The employability rate is also extremely high (rated 16th Worldwide for Skills Sought by Employers) and the alumni of environmental science have gone on to a wide range of jobs with one even becoming an astronaut! Obviously, it's maybe not the route I see myself going down but it's good to know the possibility is there.
Altogether the University of Edinburgh is a great place to work and study and the inclusivity of the university community always makes you feel as though you're a part of something. Everybody's reasons for choosing where to study vary massively but I think (and I'm not biased or anything) Edinburgh covers a wide range of bases and provides so many reasons that will appeal to so many people.
Follow us on Instagram or Twitter for more updates from our Geosciences students!
Share