Using health data to respond quickly in the digital world
Using health data to respond quickly in the digital world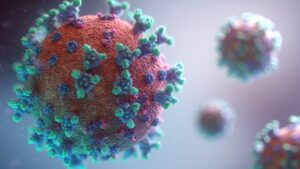 Thanks to vaccination, the number of new cases in hospital has plummeted, but the NHS is still under pressure. Long Covid is a worry. It's a condition described as people who haven't recovered by 12 weeks after first showing signs and symptoms of Covid-19. Every extra day spent in an ICU or a hospital bed places extra demands on exhausted hospital staff.  Of course, it is also a big worry for the patients and their families. Generation Scotland and CovidLife volunteers have been helping us get a handle on who gets long Covid. You can read about the study in our publication below.
Please note: This is is a pre-print and isn't yet published in a peer reviewed journal.
In a nutshell, older people and women in particular, are most at risk of of having Covid symptoms that last over 12 weeks. Being overweight and suffering from asthma add to the risk. General health and well-being before the pandemic are also important. Our study, and other UK studies, didn't have enough information to draw these conclusions alone. That's because such a small number of people report long Covid. When we combined forces with 9 other studies and NHS Electronic Health Records, these results were much clearer. They will guide how the NHS spots who is most at risk and  plan accordingly.
This long Covid study is just one of many examples of how we can quickly learn more in the digital world.
Increasingly, we live, work and play in a digital world. We use credit cards, smart phones and laptops for shopping, socialising, entertainment and learning. All of this information leaves a digital trail of our lives on the internet. The change from paper trails to digital trails has been fast and dramatic. It allows for 'on demand' information and services. With every 'click' to get what we want, we are also 'agreeing' that the digital provider can keep and use that information.
Medical information (health data) is a particular form of personal information. Most of the time, we are happy to talk about our health quite openly – "I've been diagnosed with asthma and have to use an inhaler" – but some information we want to be sure is kept private and confidential. At the same time, it can be very helpful, or indeed essential, that we include this more sensitive information in health research. How do we solve this apparent problem?
The NHS applies an electronic (digital) code to all the medical signs or symptoms (or group of symptoms) that defines a condition, such as asthma, or in our example, long Covid. This allows doctors to keep our medical histories up-to-date and close to hand. It is held safe and secure in an electronic (digital) form within the NHS behind electronic 'firewalls'. NHS Scotland was ahead of the game in this respect. They introduced the CHI (Community Health Index) in the 1950's. Each individual has a unique CHI that tracks every NHS encounter from birth to death. Until fairly recently, it was all just on paper, but now it is digital.
So what happens when you agree to be part of a study like Generation Scotland? First, we have to take our research study plans to an independent authority called a Research Ethics Committee. They will check that we have put all of the right measures in place to keep your information (health data) safe and secure. We have to go back to them each time we want to do something new. A good example would be our CovidLife surveys that asked about your health and well-being during the pandemic.
What we have seen this last year is just how important it is to be able to bring together lots of different sources of information to track Covid and bring it under control. We had to think about all of the possible reasons why people might be at higher or lower risk of severe illness and long recovery – your age, sex, where you live, your past medical history, your ethnic background or your current occupation could make a difference. This is what we mean by 'health data linkage'. Because we collected a lot of this type of information from volunteers before the pandemic hit and can link this to their records, we could help find out what changed during the pandemic.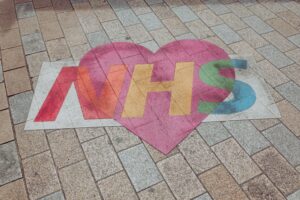 The NHS has been sorely tested this past 18 months. They have just about coped, but there is a lot of catching up to do. As most of us start to feel life going towards the new normal, the NHS is looking after those still recovering. Then there is the long list of those patiently waiting for non-Covid tests, appointments and treatments.  While we look forward to fewer restrictions and being reunited with loved ones, the NHS is already preparing for more Covid cases and winter flu.
Thanks to our volunteers we know a bit more about who is the most at risk of long Covid. It is also thanks to our volunteers for trusting us to keep their health data safe and secure that we can use it for a good purpose.